Classroom Management enables distraction-free instruction from anywhere.
For teachers to defeat distractions on school-issued devices to increase student engagement and teach confidently with technology.
Try it 
It's as easy
as 1, 2, 3.
2
✓
Keep students on task
Starting Mrs. Smith's 7th Period Algebra Class
Mrs. Smith's 7th Period Algebra Class
Monitoring 16 students
Applying your blocking plan...
Mrs. Smith's 7th Period Algebra Class
Monitoring 16 students
Today's Performance
7th Grade Algebra
Abby James
Distracted for

12 minutes
Dyknow Classroom Management helps Teachers
Achieve
real-time visibility

of student screens
Teach confidently

with technology in any environment
Increase
student engagement

 to gain instruction time
Now that we have Dyknow, I can work with small groups or individuals at my desk and still keep an eye on the rest of the class.
Real-time monitoring for any environment.
View all student screens in real time.
Easily see all student screens in one place whether you are teaching in-person or remote. When a student is off task, redirect them with a click.
The Old Way
Erin, get off YouTube.
Are you on Fortnite again?
Jon, what are you doing?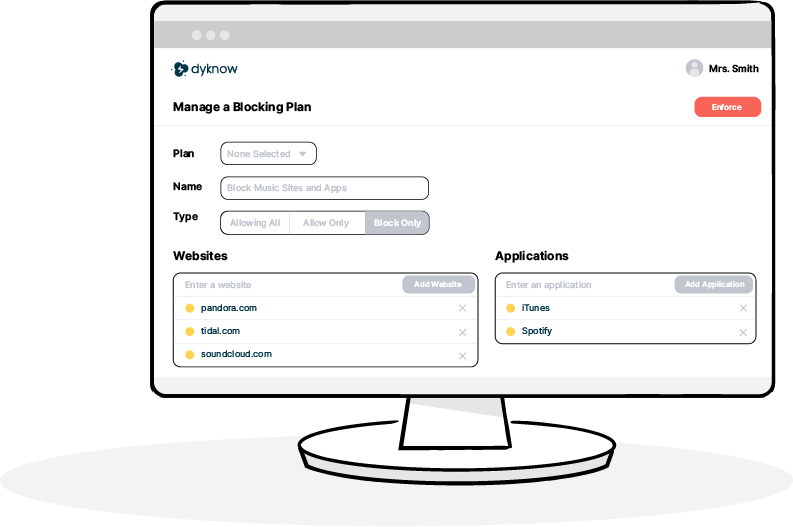 Choose what you want students to see, block what you don't.
Customize what students can or can't access during class by choosing to allow or block websites and applications.

On average, students are off task on their device at least 20% of each class.
Engage with one, several, or all students.
Quickly engage with students by sending messages, asking questions, or checking student understanding.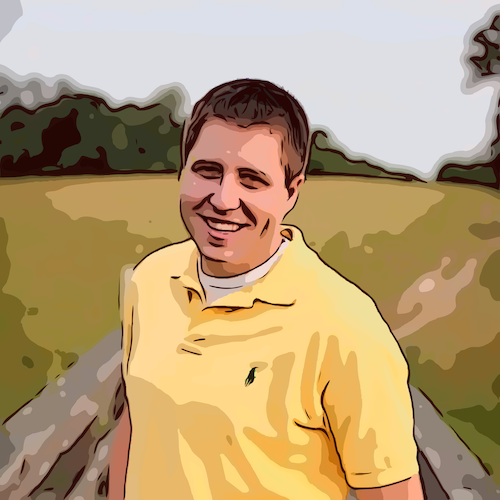 Dyknow's features like instant votes, quizzes, and messaging student screens allow teachers to get both instructional time and valuable class time back.
Cody Raper, Technology Coach – School
When class is over, see all student activity data.
Access analytics after class to understand how students are using devices during class. View all website & application activities for individual students or an entire class to identify trends.
I use Dyknow to monitor students during quizzes and testing to see individual screens to see if they need help, and also to see history when their work isn't getting done.
Karen Conner, Teacher – Cabarrus County Schools
Cross-platform functionality. Time-saving SIS integrations.
Dyknow Classroom Management works on Chromebook, PC, and Mac devices and in mixed environments. Integrates directly with leading Student Information Systems to enable seamless implementation and accurate class rostering.

You've made it this far, let's keep exploring.