The easiest way to defeat device distractions and manage your classroom.
Stop policing. Start teaching confidently. Your students won't love it but you will.
Now that we have Dyknow, I can work with small groups or individuals at my desk and still keep an eye on the rest of the class.
I hate Dyknow, but it is the only reason I get any work done in class.
View all student screens in real time.
It's easy to see student device activity snapshots on your computer. When they're off task, redirect them in a click.
The Old Way
Erin, get off YouTube.
Are you on Fortnite again?
Jon, what are you doing?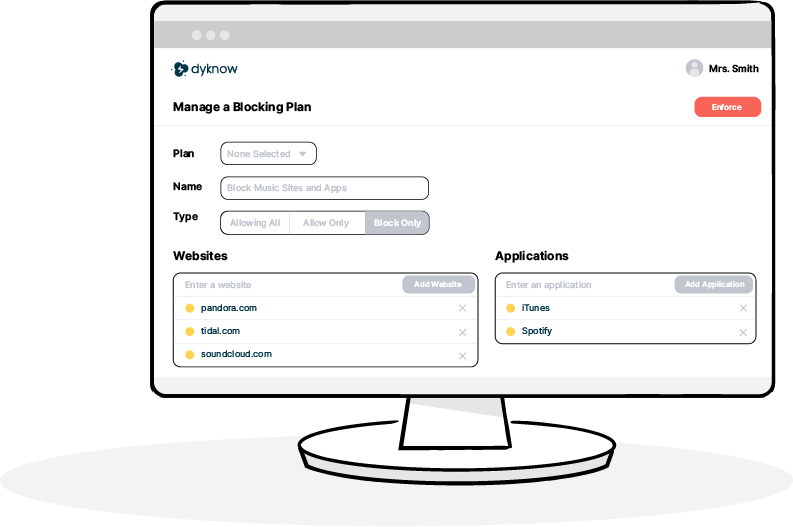 Choose what you want students to see, block what you don't.
Customize what students can or can't access during class by choosing to allow or block activities.

On average, students are off task on their device at least 20% of each class.
Communicate with one, several, or all students.
Send a question or check for understanding. Your messages show up as push notifications on student devices.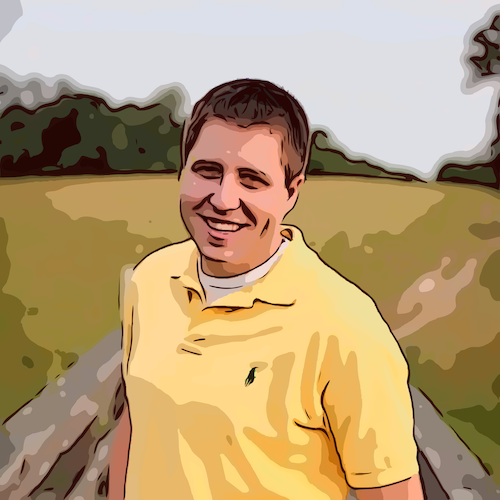 Dyknow's features like instant votes, quizzes, and messaging student screens allow teachers to get both instructional time and valuable class time back.
Cody Raper, Technology Coach – School
When class is over, see stats about student device usage.
Access analytics after class to see how students use devices during class. View student activity over a span of time to understand where problems are arising.
I use Dyknow to monitor students during quizzes and testing to see individual screens to see if they need help, and also to see history when their work isn't getting done.
Karen Conner, Teacher – Cabarrus County Schools
Best student device monitoring for your district.
Teachers like you have asked us…
What does Dyknow do that teachers can't do themselves?
With more than half of K12 classrooms using devices today, teachers are stretched thin with the responsibility of teaching and keeping student device usage on track. Dyknow is like having a dedicated classroom aid and enhances teacher control so they can maintain student attention and minimize digital distractions.
Should I wait until the beginning of the school year to get Dyknow?
Dyknow set is quick and easy, and schools see immediate results no matter when they get started with Dyknow.
What's the best first step to get Dyknow in my classroom?
Whether it's online or at events, we have lots of conversations with teachers about how they can start using Dyknow in their classrooms. We offer a free trial program to allow teachers to use Dyknow before your district or school has to buy Dyknow. We recommend that you include a technology contact on your first call with us to make sure we get you off on the best start possible. You can reach out to us about our free trial program here.
9,000+ teachers us.
That's all for this page – where to next?