What's The Problem?
Quite often, the problem isn't what you think it to be.  For many teachers, the desire to move to the next level in the SAMR model is often masked by the scary thought of trying something in front of students and having it fall flat creating an embarrassing moment that they need to quickly recover from.  Even then, the very thought of bringing in a coach, another adult, is something that they are uncomfortable with because they don't want to make any mistakes in front of their coworkers.
Luckily for us, we as Technology Coaches have the understanding and ability to see through most of the teacher struggles and have the keen ability to provide the best answer in a quick and professional manner.
But, let's go beyond the classroom and look at this topic from a much broader perch.
What can we as Tech Coaches do to help teachers embrace their technology challenges?  Is there a simple solution that can be used to help provide constant feedback to both teacher, students, and administration to help move the district (and the teacher) forward in their digital learning journey?
How Do Technology Coaches Support Their School Districts?
In order for a Technology Coach, or anyone in an educational mentoring position to be effective, there are several steps that should be taken in order to create a proper plan for teacher support.  Some of these steps involve having meaningful conversations with both district and building administrators as well as speaking with teachers about what they think their needs are when it comes to professional learning.
Often after engaging key members of the educational community in these deep conversations, a Tech Coach might find that there is a need, and vision for technology integration, but a lack of direction on how to get there.  This is where your Educational Technology Plan comes into play.
But if you are feeling motivated to move your district forward but are stuck not knowing where to go next there is a simple solution…
All You Have To Do Is "Ask The Tech Coach"
Did you know that TeacherCast produces a podcast called Ask the Tech Coach where we work with and help Tech Coaches just like you to provide professional development and leadership in your district?
Listen to Ask the Tech Coach today and join the TeacherCast Technology Coaches Network:
Simple Ways To Encourage Technology Integration In Your Classrooms
Let's face it, the role of a Technology Coach isn't an easy one.  Sometimes the right solution isn't the easiest and sometimes the vision of your school doesn't exactly match up with your personal visions for what could be happening in the classroom.
There are two simple ways that you can encourage Technology Integration with hesitant teachers.
Always remember that Technology Integration is ALL about curriculum and NOT about technology.  Your teachers are always more comfortable talking about their curriculum rather than sharing adventure stories about the latest and greatest app they found on Twitter.
For those times where you have moved into a conversation about apps that do specific tasks, focus the conversation on the student by asking the question "what do you want your students to be able to do in class" rather than "have you heard of (insert app name here)?
Perhaps The Solution Is This Simple
Various challenges arise when helping teachers integrate new technology in the classroom. Often, one of the biggest challenges is not the technology that is implemented, but the devices themselves.
As new technology is being integrated into the classroom, devices often get overlooked as a problem because they are merely the mode of transportation through which learning technologies are made effective. However, it is imperative that Instructional Tech Coaches and Tech Teams be proactive in managing these devices.
For this reason, I'm excited to be partnering up with Dyknow to offer school districts a solution for creating not just a simple classroom management plan, but an entire solution for helping teachers to embrace educational technology in their classrooms.
Embracing a proactive mindset and defeating distractions in the early stages of technology integration is imperative to use learning technology to its full potential in K-12 classrooms.
Dyknow's classroom management software empowers teachers to teach with technology by enabling real-time visibility of student activity to identify off-task behavior and redirect that behavior with blocking or messaging. 
Additionally, Dyknow enables teachers to create blocking plans, facilitate formative assessments, and view student history after class. 
The Dyknow team understands that as a Tech Coach, the time you dedicate to PD and maximizing instructional minutes is invaluable, so their software helps you empower teachers to use devices in the classroom, ensuring your work as a Tech Coach is maximized. 
Dyknow defeats device distractions so you have the confidence that your time and investment in learning technology is reaching its full potential. Help empower your teachers to embrace technology integration knowing that their students are on-task during class with Dyknow. 
Learn more about Dyknow Today!
Jeff Bradbury has great content for Technology Coaches on his Ask The Tech Coach podcast and his TeacherCast website. Dyknow has partnered with him for the month of November to highlight how Dyknow's classroom management software helps Technology COaches achieve their goals. 
Start teaching confidently with Dyknow for free!
In addition to web browser updates and bug fixes, Dyknow released several major product updates, new features and enhancements. Check out Dyknow's 2021 Year in Review!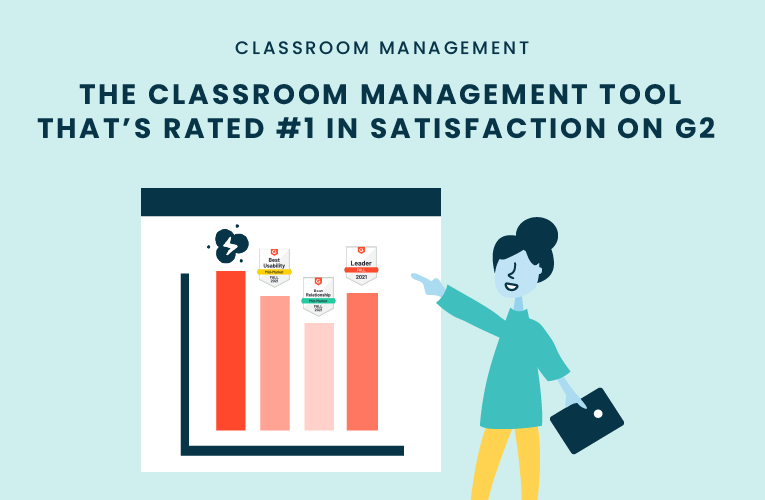 K-12 Administrators across the world trust G2 as the #1 platform to find, research, and choose EdTech tools that solve the most pressing problems their teachers are experiencing. In G2's Fall 2021 Reports, Dyknow was once again rated #1 in overall Satisfaction out of...
On this episode of Tackling Tech, Tierra Leustig interviews Scott Bayer about being an anti-racist teacher, diversifying reading lists, creating inclusive learning environments, and leveraging ed-tech in non-technical ELA classrooms. Scott Bayer is a High School...