By working with hundreds of district tech teams, our company keeps learning helpful tips to ensure technology is working for school districts and not against them. We interviewed Dr. Chris Smallen, CTO at Lenoir City Schools and members of his tech team, Renee Loan and Mark Hudson. All three are responsible for the successful implementation and continued success for their district's 1:1 device program. Below we outline a series of applicable tips you can take back to your district's tech team to ensure you're maximizing your student device program.
Do you have any tech team tips for other school districts on how to make sure technology is working for them and not against them?
Dr. Smallen's Tech Team Tips
Focus on teaching and learning first. Use technology when it's appropriate, don't just use technology for technology's sake.
Students can do more than we give them credit for. Help teachers facilitate a learning process that gives students the freedom to be creative and learn.
Provide high-quality professional development. Go beyond just showing teachers simply how to use technology tools and resources, making it more impactful, applicable, and meaningful.
Properly vet and provide high-quality curriculum and digital resources. Equipping students and teachers with the right resources will help them succeed in a digital learning environment.
Mark's Tech Team Tips
Building the infrastructure is critical to the success of the program. Before showing the "shiny and exciting" technology tools, make sure your network and infrastructure is equipped to seamlessly handle the new workload.
Renee's Tech Team Tips
Before you start, there has to be a clear vision for technology use in the district. It's not enough to say it's a 1:1 initiative, know the purpose of your 1:1 program and the learning initiatives it is meant to help achieve.
Understand your end goal. The end goal isn't that every student has a device, it's that every student is able to leverage technology for personalized learning and change the wave of future education for the students we serve.
We hope you find these tech team tips helpful as you build and manage your school district's student device program. Keep an eye out for future posts featuring the Lenoir City School's technology team on how they work together to maximize their district's 1:1 student device program!
There's more where that came from! Want helpful edtech resources hitting your inbox?
In addition to web browser updates and bug fixes, Dyknow released several major product updates, new features and enhancements. Check out Dyknow's 2021 Year in Review!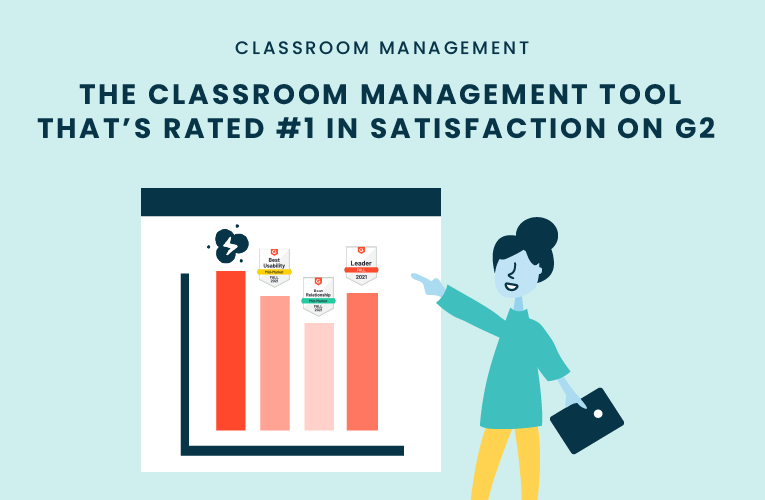 K-12 Administrators across the world trust G2 as the #1 platform to find, research, and choose EdTech tools that solve the most pressing problems their teachers are experiencing. In G2's Fall 2021 Reports, Dyknow was once again rated #1 in overall Satisfaction out of...
On this episode of Tackling Tech, Tierra Leustig interviews Scott Bayer about being an anti-racist teacher, diversifying reading lists, creating inclusive learning environments, and leveraging ed-tech in non-technical ELA classrooms. Scott Bayer is a High School...