When incorporating student devices into the classroom, one of the best ways you can support teachers is to provide them with a student-device management solution to ensure technology is used for learning.
During product evaluations, budget is always a consideration. That's why we have compiled all the student device management statistics you need to make a case for implementing a classroom management system at your school.
STUDENT DEVICE USAGE IS INCREASING
K12 annual student device sales are rapidly growing
Over 50% of K12 classrooms have student devices
DEVICES IN THE CLASSROOM DISTRACT STUDENTS
Students check their device an average of 11 times per class
Students are off-task on their device at least 20% of each class
PROBLEMS SOLVED BY DYKNOW'S STUDENT-DEVICE MONITORING SOLUTION
92% of teachers agree they benefit from Dyknow
93% of teachers agree Dyknow helped identify if students were on/off task
86% of teachers agree Dyknow kept students on task
A student device monitoring system addresses the pains of not being able to see or manage how students spend time on their devices during class. When students are using technology in your classroom, you want to ensure they are on-task and engaged in appropriate learning tasks. Dyknow sets the stage for a fantastic teacher experience and contributes to more responsible student-users.
Start defeating distractions in your classroom with Dyknow.
In addition to web browser updates and bug fixes, Dyknow released several major product updates, new features and enhancements. Check out Dyknow's 2021 Year in Review!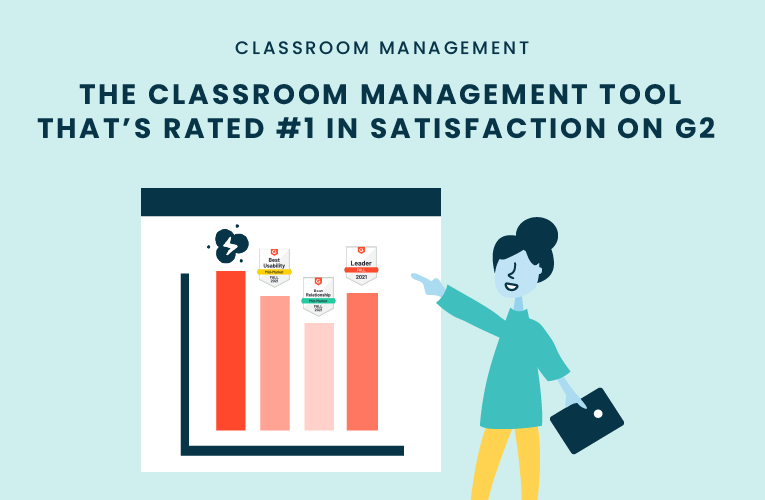 K-12 Administrators across the world trust G2 as the #1 platform to find, research, and choose EdTech tools that solve the most pressing problems their teachers are experiencing. In G2's Fall 2021 Reports, Dyknow was once again rated #1 in overall Satisfaction out of...
On this episode of Tackling Tech, Tierra Leustig interviews Scott Bayer about being an anti-racist teacher, diversifying reading lists, creating inclusive learning environments, and leveraging ed-tech in non-technical ELA classrooms. Scott Bayer is a High School...