With back-to-school quickly approaching, it's important that technology coaching processes are in place to ensure that the back-to-school transition is as smooth as possible for teachers, students, administrators and parents.
The Dyknow team spoke with some of our tech coach contacts to learn what their back-to-school technology coaching process and priorities look like.
These technology coaching processes make back-to-school as easy as 1-2-3!
1) Last weeks of July
The last few weeks of July are peak prep time for technology coaches. With teachers still off-campus and students not yet ready to start the new year, the technology coaching process should focus on preparing devices and programs for the new year as well as conducting training sessions for new students and teachers.
Preparation: For some technology coaches, July is a time to prepare for the back-to-school rush. Chad Lohmeyer, Technical Specialist at Tippecanoe School Corporation, says that this time is a pause period for him in which he prepares to work on getting programs up and running, and rostering students. During this time, his technology coaching priorities are to make sure that technicians are updating hardware and other tools, and that teachers have access to all the programs that they need.
Device Roll-Out Procedure: The top priority for Justin Keene, of Charlotte-Mecklenburg Schools, is making sure that students and teachers have what they need in terms of devices. Justin was formerly a class teacher and knows that teachers want to hit the ground running on day one, so in July he ensures that there is a procedure in place to distribute devices throughout the building.
Training Sessions for New Students & Teachers: New students and teachers can be overwhelmed on the first day of school, so it's important to make sure that they are prepared in July. Melanie LeJeune, Tech Integration Coach at St. Louis Catholic School, has designated training days in July for new teachers and students.

New Teachers: Melanie conducts two days of 3-hour training sessions for new teachers to become familiar with technology devices and tools as well as administration training. Chuck Holland, of Richland 2, takes a day for new teachers to do technology training, taking them through some professional development sessions and general technology information sessions.
New Students: Melanie also conducts two days of 3.5-hour training sessions for new students (incoming freshmen and transfers) to receive devices and set up accounts, as well as 30-minute lunchtime sessions for their parents to learn similar material.
2) First Day of School & Orientation
The first day of school can be overwhelming with an overload of new information for both students and teachers. It's important to check in during this time to make sure everything is going smoothly with technology coaching processes, and not overload teachers or students with more information than they can handle in one day.
Distribute Devices & Check Accounts: Return devices to students and providing them with a checklist to go in and make sure that they can access all of their accounts.
Check-in with Students & Teachers: Melanie LeJeune conducts a 70-minute "Tech Check" session to ensure that returning and new students are signed into Chrome and other tools that they use, as well as getting them ready for the year by reminding them how to use the various tools.
Complete Rostering: Technology coaches agree that student rostering needs to be taken care of by day one, so that teachers have access to their classes on the first day of school.
3) First Few Weeks of School
This is the time to slowly give teachers and students more information that they can really learn from. Questions will arise concerning all facets of classroom technology tools throughout these weeks, so it is important to have a technology coaching process in place for managing those questions and other professional development priorities and routine tech coaching duties.
Help Students & Teachers Manage Their Tools: Conduct mini sessions to help students and teachers manage technology more effectively. Melanie LeJeune says that she conducts a "Managing Email Session" for students to use their email tools more effectively.
Offer Professional Development Early: Schedule smaller professional development sessions for new teachers to make sure they are using classroom technologies effectively in their classes.
Organize a Calendar: Justin Keene, of Charlotte-Mecklenburg, created a Google Calendar that is publicly visible to parents and teachers so that he can do individual training with students, parents and teachers on specific tools that they use like Dyknow.
Back-to-school is one of the busiest times for technology coaches, and the technology coaching process often lasts weeks into the new school year. Learning how other technology coaches organize their back-to-school process is one of the best resources to simplify your own tech coach priorities.
There's more where that came from! Want helpful edtech resources hitting your inbox?
In addition to web browser updates and bug fixes, Dyknow released several major product updates, new features and enhancements. Check out Dyknow's 2021 Year in Review!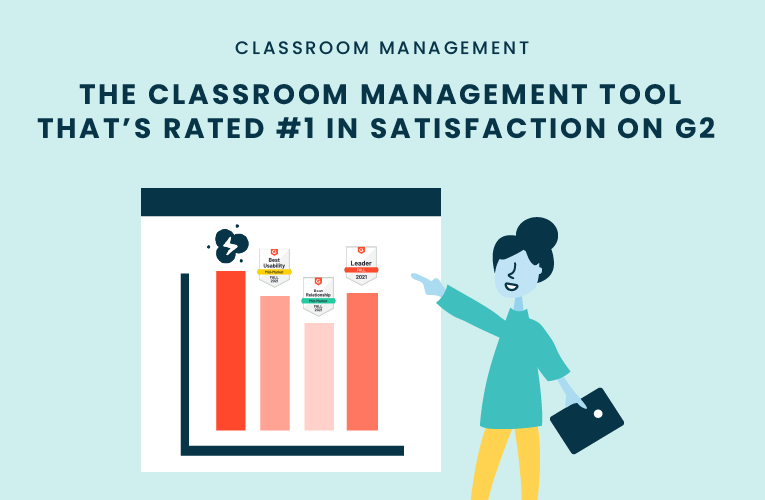 K-12 Administrators across the world trust G2 as the #1 platform to find, research, and choose EdTech tools that solve the most pressing problems their teachers are experiencing. In G2's Fall 2021 Reports, Dyknow was once again rated #1 in overall Satisfaction out of...
On this episode of Tackling Tech, Tierra Leustig interviews Scott Bayer about being an anti-racist teacher, diversifying reading lists, creating inclusive learning environments, and leveraging ed-tech in non-technical ELA classrooms. Scott Bayer is a High School...