The most effective way to grow is to collect feedback or criticism from peers, coaches, and experts in your industry. Feedback can take many forms and people may differ in their reactions to receiving feedback. 
For educators, the importance of how feedback is given is critical because the delivery of feedback can completely change the way that students receive it. Effective feedback can drastically change a student's performance and overall engagement in classroom activities, along with their view of feedback as a tool for growth. 
Teachers thrive when students thrive, and when students thrive they are more likely to engage with other students and engage in lessons. We have spoken to educators from all over the country to learn various strategies to provide effective feedback for students.
The Importance of Feedback
Feedback is a way to provide constructive criticism and give people a voice. Nowadays giving students their own voice and critical eye is important to educators because it helps build up confidence in students to have agency and informed opinions. Feedback is not only important for students to give but also to receive. The outcome of a student's success in a classroom can be very much affected by the effectiveness of the feedback provided in class. If educators are not providing positive, reinforcing, helpful, and concise feedback, a student may have a harder time excelling in that classroom. 
Receiving Effective Feedback from Students
Holly Clark explained that receiving student feedback can help teachers refine personalized learning tactics in the classroom. Feedback is a great way to improve existing tactics and in order to give and receive effective feedback, it is helpful to embrace elements of leadership. 
These 6 elements of great leadership shared by Darrin Peppard can help take your student feedback strategy to the next level:
1. Lead from your values
Make sure your values are clear and stick to your word.
2. Build a great culture
Create a positive environment for every person in the district.
3. Empower students
Give students the confidence they need to excel in their learning.
4. Empower teachers
Support teachers and encourage them to jump outside of their comfort zone.
5. Tell your story
Make sure your voice is heard and your peers know WHY you are leading this way.
6. Coach everybody
Everyone has an opportunity to learn, make sure you continue to challenge your students and staff to seek out learning opportunities, and lead by example.
Darrin explained, "Great leaders have an ability to focus on that input and feedback that we need." Even though leaders have many priorities and objectives, nothing is more important than listening and collecting feedback from your stakeholders.
How to Provide Effective Feedback for K-12 Students
Providing feedback during remote learning can be more challenging because those face-to-face conversations are limited. Stephanie Howell believes that teachers already have the tools they need to provide effective feedback remotely. She suggests using video and audio, whether that is through Google Meet, Zoom, YouTube, Screencastify, or WeVideo, that is up to the educator's preference. 
No brand new, high-tech, or fancy tool is needed to provide great feedback. Teachers have to come up with creative ways to use what they have already to make feedback personalized and substantial. 
Stephanie shared a success story about one of her teachers who had been taking most of her work home and spending extra hours grading papers, where she came up with the idea to create a playlist for student goals. Each student made a checklist of goals that they needed or wanted to accomplish that week. Every goal had to align with one of their standards and one for the 4 blended learning stations she had in her classroom. This eliminated the process of her grading papers and giving feedback for hours each night. She was then able to give feedback directly to students while they were working. Student achievement also increased because they could hear her feedback right there and ask questions to get clarification.
Feedback is the best way to learn and grow. Providing effective feedback to students can change the course of their education and overall success in a classroom.
Start teaching confidently with Dyknow for free!
In addition to web browser updates and bug fixes, Dyknow released several major product updates, new features and enhancements. Check out Dyknow's 2021 Year in Review!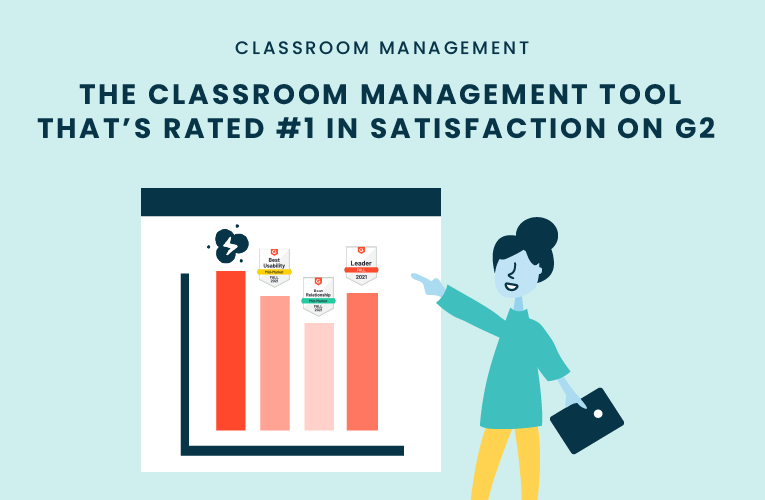 K-12 Administrators across the world trust G2 as the #1 platform to find, research, and choose EdTech tools that solve the most pressing problems their teachers are experiencing. In G2's Fall 2021 Reports, Dyknow was once again rated #1 in overall Satisfaction out of...
On this episode of Tackling Tech, Tierra Leustig interviews Scott Bayer about being an anti-racist teacher, diversifying reading lists, creating inclusive learning environments, and leveraging ed-tech in non-technical ELA classrooms. Scott Bayer is a High School...