In K-12 education the relationships that are built with students are of the utmost importance to their overall growth as people. Strong relationships help students feel important, acknowledged, and supported in their learning environment which contributes to their overall growth. 
Covid-19 has forced many schools around the world to reevaluate their learning strategies and come up with completely new ways of instruction. Kyle Niemis, Co-creator of ClassroomQ and a Tech Coach, explained in a recent conversation how he built relationships with his students with a flipped learning model.
Using a Flipped Learning Model to Build Student Relationships
When beginning to use a new learning model for instruction, giving extra support to students is so important to their well being and their experience during class. Kyle explained, "that having rapport and building relationships with students might not be proven to make them learn better, but it does help them feel good coming into school feeling connected."
The best way to do this using the flipped learning model is to take the time to fully transition to the new learning style. Start slow, and ease into computer time and a full flipped learning model environment. 
Kyle explained that if you transition too quickly, the community feeling of having discussions, playing games, and learning together can diminish quickly. Instead, he recommends incorporating activities throughout the day that maintain a balanced community during class.
Kyle's Current State Using the Flipped Learning Model
Remote learning has affected everyone in different ways. Kyle took the time to reflect on his remote learning experience using the flipped learning model. 
He realized that his biggest role as a tech coach is to support his staff using technology. Also, Kyle believes that coming up with new and creative ideas as to how teachers can incorporate technology into their classrooms is critical to the success of the flipped learning model.
His school has removed grading and other elements in a regular classroom setting while learning remotely, but teachers at his school are still making an effort to keep lesson activities engaging and fun!  
1. Make yourself available for one-on-one help during the lesson.
Giving real-time, hands-on feedback to students as they are going through a lesson can save time and eliminate continuous confusion for a student. Being readily available can improve the way a student's growth accelerates.  
2. Talk to your students about topics other than school.
These conversations can be about anything at all; pop culture, music, sports, or even their home life. Getting to know your students helps to personalize the way you teach students.
3. Keep the content engaging
Students and parents will be using these lesson videos to learn about the topic at hand therefore it is so important to make sure that the content being created is not only informative but also engaging. Students will have more motivation and excitement towards a lesson if it is something they like to watch and can comprehend. Experimenting with different video elements can provide additional support.
The flipped learning model is a way for students to be more independent to find the motivation and curiousness inside of them to learn. Kyle told us how since remote learning, teachers have been active on social media and he enjoyed seeing how much teachers love their students.
Teachers have every reason to be burnt out, but they are still going out of their way to make each and every one of their students feels important.
Listen to the full conversation with Kyle Niemis on our Tackling Tech Podcast!
This week Brett talks to Kyle Niemis, the co-creator of ClassroomQ, an Edtech Coach, and former Science teacher at South Brunswick School District in New Jersey. Kyle is passionate about flipped learning, a method of teaching where students can learn at their own pace watching videos.
Start teaching confidently with Dyknow for free!
In addition to web browser updates and bug fixes, Dyknow released several major product updates, new features and enhancements. Check out Dyknow's 2021 Year in Review!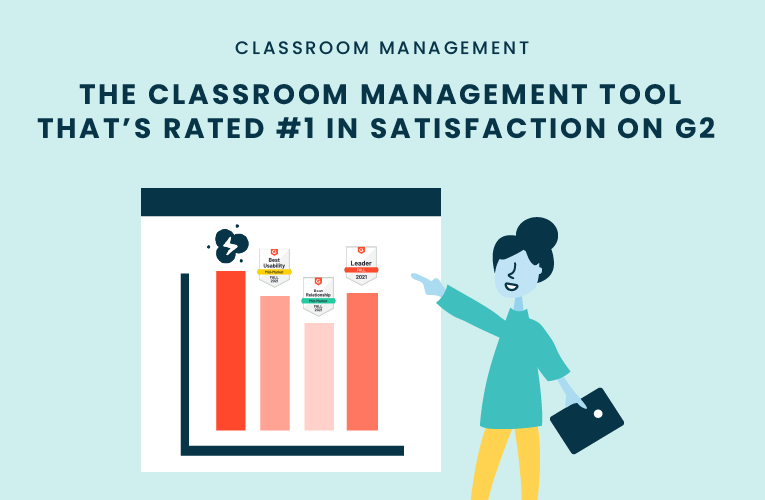 K-12 Administrators across the world trust G2 as the #1 platform to find, research, and choose EdTech tools that solve the most pressing problems their teachers are experiencing. In G2's Fall 2021 Reports, Dyknow was once again rated #1 in overall Satisfaction out of...
On this episode of Tackling Tech, Tierra Leustig interviews Scott Bayer about being an anti-racist teacher, diversifying reading lists, creating inclusive learning environments, and leveraging ed-tech in non-technical ELA classrooms. Scott Bayer is a High School...