Today teachers are looking for new ways to evaluate their students' understanding of the material without using the testing standard. Similarly, teachers themselves are looking for ways to showcase tools and strategies that they are experts in. 
We recently spoke with Noah Geisel to learn more about the importance of digital badge credentials and how to use them in k-12 education. 
What are Digital Badge Credentials?
Digital Badge credentials are a fundamental way to gain and showcase skills and experience online and obtain certification to prove those skills. Accredible states, "Credentials are the main outcome that third parties see from achievements and so it's very important that they represent the outcomes appropriately and communicate as much as possible as quickly as possible."
 For Noah, the digital badge journey began after some frustration with how student data was being used by schools. Noah shared, "Grades, for the most part, are not telling a great story for who our learners are and test scores are not a great predictor of future success." 
 He sought to use student data in a more explicit and tactical way. He then went to his first digital media competition where digital badges were introduced to him. After this competition sparked his interest in digital badges, teachers, staff and even the Chief Academic Officer were asking him questions on how digital badges work in K-12 education and how their school could use them. This passion for digital badge credentialing Noah to become a digital badge consultant and help schools build a digital gold standard.
How to Get Started with Digital Badge Credentials in Education 
Noah described many tips on how to effectively use digital badge credentials in k-12 education to build a digital gold standard:
1. Have a "why"
Students always are curious to know why they are doing something or why this is important or how it is going to be used for their future. Noah emphasizes to make sure you have a thoughtful answer to any of these possible questions. Make sure your students know WHY this is important.
2. Start small 
Don't rush yourself. Take your time learning about digital badges and integrating them into your classroom. Noah suggests taking an iterative approach and starting small to learn as you go. He stated, "It's easier to clean up if you spill a punch glass rather than a punch bowl."
3. Find Inspiration from others
Go online and research what other educators have done and learned from digital badges. This gives you an idea of where to start, how to implement these practices, and how to engage students with them.
4. Don't focus on the technology or the vendor 
Focus on what you need and what you're trying to achieve. After, take a look as to what kinds of technology supports your needs or goals to determine what you will implement. Noah stated, "Knowing what you want from the tech is way more important than knowing what tech you need."
5. Focus on who you need at the table
Find a team. If you are enthusiastic about digital badges, there are definitely others in your community who are as well or are enthusiastic about wanting to learn about them. Schools need people who are enthusiastic, from IT, from the counseling department, and everywhere else to create synergy.
Why Digital Badge Credentials are Valuable for Students and Teachers
Acquiring digital badge credentials has many advantages for both students and teachers. When applying to college and for future job opportunities, students can showcase digital badges that they have earned to support unique skills outside of their grades. Similarly, teachers' ability to showcase digital badge credentials for specific skills allows them to set themselves apart from the rest and prove both passion and knowledge for those disciplines.
 Noah suggests looking outside of the education industry to find examples of digital badge credentials. Some of the best successes with these programs are outside of education and can be used as inspiration for your own K-12 digital badge credential program. 
Who's Doing Digital Badge Credentials Right?
Salesforce 
Salesforce has found the digital badge credential sweet spot. They are in a position where users are seeking Salesforce credentials because they need proof of certification of certain skills to be successful in their roles as consultants. This is a great model of using digital badges to showcase the value of obtaining certification that directly benefits your career.
IBM 
Noah shares how IBM is a powerful tool for equity and has implemented an internal badge program for equity training for employees. These kinds of credentials are going to be essential going forward. Noah explained how this showcases that we are beyond equity training being a "phase," but rather the future of both education and business.
Reel Works 
Reel Works digital badge credentials are directly related to education although they are outside of the industry. They work with students and are highly trusted in the film industry. Students can gain badges centered around many skills like customer service, project management, technology and video skills. 
Digital badges can propel students forward academically and occupationally. The early advancements teachers have been making to prepare students for 'the real world' is astounding. Soon, digital badge credentials will be required in all K-12 education.
Listen to the full conversation with Noah Geisel on our Tackling Tech Podcast!
On this episode of Tackling Tech Podcast, powered by Dyknow, Brett McGrath speaks to Noah Geisel, an educator, EdTech Coach, trainer, speaker, and expert in Digital Badge Credentials. Brett and Noah discuss equity, access, opportunity, and human-centered design.
Start teaching confidently with Dyknow for free!
In addition to web browser updates and bug fixes, Dyknow released several major product updates, new features and enhancements. Check out Dyknow's 2021 Year in Review!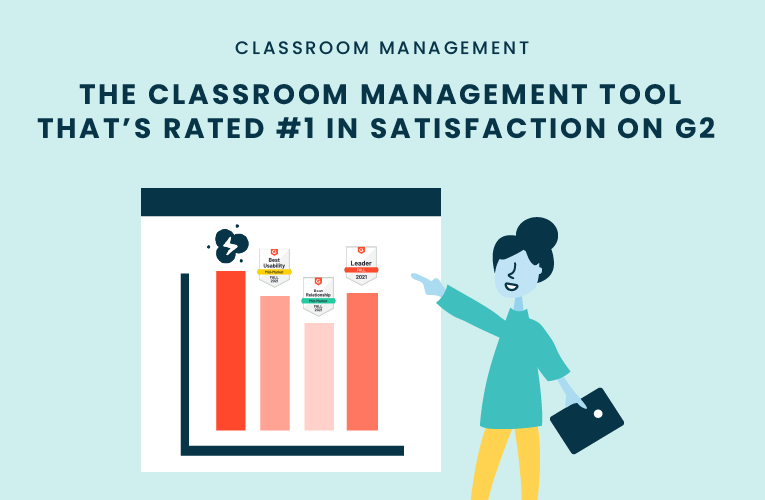 K-12 Administrators across the world trust G2 as the #1 platform to find, research, and choose EdTech tools that solve the most pressing problems their teachers are experiencing. In G2's Fall 2021 Reports, Dyknow was once again rated #1 in overall Satisfaction out of...
On this episode of Tackling Tech, Tierra Leustig interviews Scott Bayer about being an anti-racist teacher, diversifying reading lists, creating inclusive learning environments, and leveraging ed-tech in non-technical ELA classrooms. Scott Bayer is a High School...