WHAT DYKNOW GIVES SCHOOLS AND TEACHERS
Real-time visibility into student behavior
Analytics to spot trends and student device activity
Tools to manage student access and keep students engaged
Confidence that students are on task and comprehending
If you have devices in the classroom, Dyknow is the partner that will help you minimize distractions and keep students on task.
Today, more than 50% of schools employ 1:1 technology in the classroom. It's an efficient and effective method to equip students with tools, skills, and resources they need to be successful in a world where technology is always evolving.
While incorporating technology into the classroom has many benefits, it also creates challenges such as a new stream of student distractions and an increase in off-task student behavior.
In fact, students with 1:1 technology in the classroom are off task on average 20% of the time.
With access to the internet comes a never-ending stream of content that threatens to draw students' attention away from the task at hand. Suddenly, the investment you made in student Chromebook, PC, and/or MacBook technology creates a need for increased student activity monitoring to ensure students are on task, focused, and comprehending. Providing students with 1:1 devices alone isn't enough to ensure they are going to thrive in a digital classroom environment. In order to create a productive learning environment and maximize the return on your technology investment, you need to pair your school's 1:1 technology with DyKnow's Chromebook, PC, and MacBook monitoring Classroom Management Software.
Learn how to defeat distractions in your classroom with Dyknow.
In addition to web browser updates and bug fixes, Dyknow released several major product updates, new features and enhancements. Check out Dyknow's 2021 Year in Review!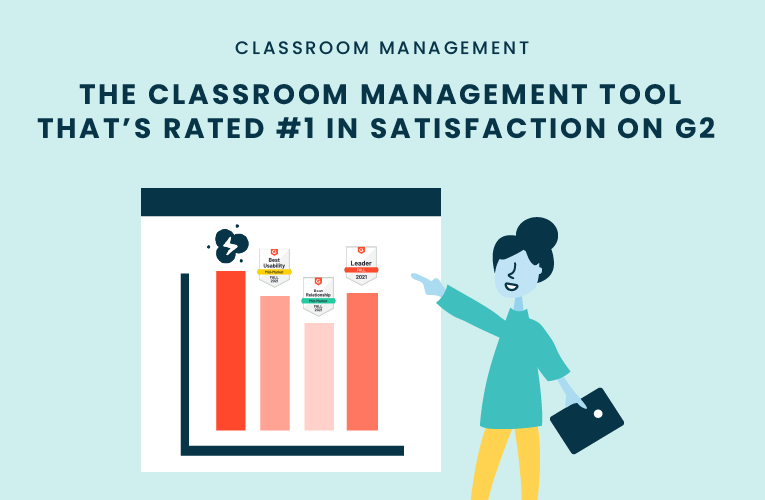 K-12 Administrators across the world trust G2 as the #1 platform to find, research, and choose EdTech tools that solve the most pressing problems their teachers are experiencing. In G2's Fall 2021 Reports, Dyknow was once again rated #1 in overall Satisfaction out of...
On this episode of Tackling Tech, Tierra Leustig interviews Scott Bayer about being an anti-racist teacher, diversifying reading lists, creating inclusive learning environments, and leveraging ed-tech in non-technical ELA classrooms. Scott Bayer is a High School...