In 2021, conducting instruction without using devices is nearly impossible. The continuation of education is necessary to properly prepare this generation of k-12 students for their lives in the real world. Student device usage help to provide an alternative to learning in the physical classroom during a time of global health safety concerns. 
The fast-paced transition into educational technology has become a learning mine for educators and students alike. Remote and hybrid learning have propelled educators to explore the benefits devices can provide, in and out of their classrooms. Because of the wide range of abilities that devices provide for learning, educators have now adapted to technology by creating new ways of instruction and learning around the technology. Student device usage is continuously increasing in 2021 and projected to continue in the future.
5 Reasons Why Student Device Usage is Increasing
Technology has become a k-12 educators' best friend during remote and hybrid learning. Educators who haven't jumped on the technological train are asking, "Why devices?" Social media can provide educators with hundreds of answers to why devices are the saving grace for remote learning in 2021. These are 5 reasons why device usage is increasing in K-12 schools: 
Communication with teachers
Assignment completion and submission
Collaboration with peers
EdTech tools for activities and enrichment
Professional development
Through our conversations with leading educators, we've compiled a breakdown of each of these reasons and why they are so impactful on student device usage.
Communication with Teachers
Student devices have enables students to communicate with their teachers away from the classroom. Software and tools enabled on the devices provide students and teachers access to message each other instantly. Students are able to directly contact their teachers with questions, extra help, and any general needs a teacher can provide a student via messenger. With communication being limited during remote learning, student device usage has provided teachers an outlet to connect with their students while still being remote. Video calls and messengers have been live savers for many classrooms.
Assignment Completion and Submission
Remote learning has been a learning curve for many teachers. With the limitations that remote learning provides, devices have helped to ensure that students are able to have the resources to complete assignments and submit them without having to leave their homes. Online resources have immensely helped educators facilitate learning as well as provide parents and students with everything they need to be successful during remote learning.
Collaboration with Peers
Devices solve the issue that remote learning has caused with in-person collaboration. A very important skill that students passively learn in the classroom is collaboration. When students are taken out of the classroom for instruction, that collaboration aspect decreases significantly. Devices allow students to work with each other on assignments and projects through edtech tools like Flipgrd, Google Classroom, and Zoom.
EdTech Tools for Activities and Enrichment
Edtech tools are popping up everywhere online. Educators have taken time during remote learning to develop their own tools that work well in their specific classrooms. Teachers and tech coaches are taking to social media to share their success stories and resources to help fellow educators be successful in their classrooms using technology.
Professional Development
As teachers transition back into the classroom, students will continue to use devices, and technology will grow in the future. Educators have an amazing opportunity to progress their professional development and dive headfirst into educational technology. 
If you are looking for a free, virtual professional development opportunity in EdTech and student engagement, join us Friday, February 19th, for our EdTech Roundtable: Tech Tools for Student Engagement. Educators Scott Nunes, Jennifer Leban, and Erika Rodriguez will join us to have a conversion about edtech tools that are working in 2021 for increasing student engagement.
Start teaching confidently with Dyknow for free!
In addition to web browser updates and bug fixes, Dyknow released several major product updates, new features and enhancements. Check out Dyknow's 2021 Year in Review!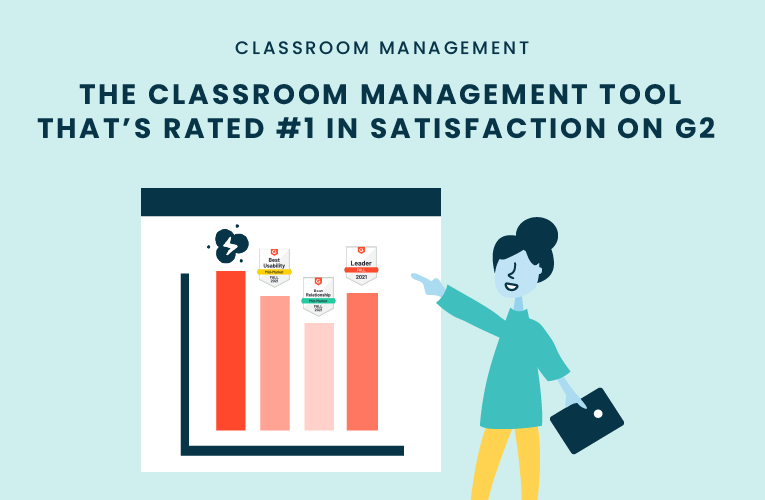 K-12 Administrators across the world trust G2 as the #1 platform to find, research, and choose EdTech tools that solve the most pressing problems their teachers are experiencing. In G2's Fall 2021 Reports, Dyknow was once again rated #1 in overall Satisfaction out of...
On this episode of Tackling Tech, Tierra Leustig interviews Scott Bayer about being an anti-racist teacher, diversifying reading lists, creating inclusive learning environments, and leveraging ed-tech in non-technical ELA classrooms. Scott Bayer is a High School...