With TCEA 2020 in full swing, the first few days are the perfect time to take another look at the presentation schedules for each day and decide which sessions you will be attending. Dyknow is attending TCEA 2020 to connect with Texas educators , and part of this involves going to sessions that align with Ed Tech topics and initiatives to learn how educators are leading the way within the space. Here are the TCEA 2020 sessions we are most excited for on Monday and Tuesday.
TCEA 2020's Wednesday and Thursday sessions will start at 8:00 a.m. and continue until 4:40 p.m. – so be prepared for a full day of learning! These are some of the sessions on Wednesday and Thursday that we think you should add to your TCEA 2020 schedule.
TCEA 2020 Wednesday Session Highlights
Wednesday, February 5th, 8:00 – 8:50 a.m.
Miguel Guhlin | Author & Speaker| TCEA
Ready to set your students and teachers up learning success? You will need be strategic. In this session, you'll learn how to adopt high effect size instructional strategies, a process for blending technology into learning experience, and pupil focused results coaching.
Wednesday, February 5th, 10:00 – 10:30 a.m.
Penny Pease | Director of Technology | Mounds View Public Schools
Learn how we increased districtwide classroom engagement with a sustainable 1:1 device solution. I'll share my experience of how our 1:1 deployment increased student learning, and at the same time, afforded us a significant budget savings with this unique family and district shared approach to 1:1. We were able to get to 1:1 quicker, more efficiently and sustainably.
Wednesday, February 5th, 3:30 – 4:20 p.m.
Kasey Bell | Founder| Shake Up Learning
In this session, coaches will learn my best-kept secrets, including how to get teacher buy-in, how to create powerful and useful presentations, building relationships, tracking, and more!
TCEA 2020 Thursday Session Highlights
Thursday, February 6th, 10:00 – 11:30 a.m.
Sandy Kendell | Digital Learning Coach | Georgetown ISD
Every educator needs to grow in their professional practice. What are your district's strategies for providing quality professional learning to all of your instructional staff? Your questions? Let's share our approaches and learn from one another!
Thursday, February 6th, 11:00 – 11:50 a.m.
Monica Burns | Author & Speaker | Class Tech Tips
The purposeful design of tech-rich learning experiences can enhance classroom collaboration and honor curiosity in the context of creation experiences for students. In this session we'll look at guiding questions and task development across subjects.
Tuesday, February 3rd, 2:15 – 3:05 p.m.
Dina Perez | Professional & Digital Learning Coordinator | Dallas ISD
With the rapid rise of digital learning resources comes the increasing need for easy, quick, equitable access for all students and teachers, no matter the resource and no matter the device. How do you ensure this access without sacrificing security?
Want to see the full TCEA 2020 schedule?
In addition to web browser updates and bug fixes, Dyknow released several major product updates, new features and enhancements. Check out Dyknow's 2021 Year in Review!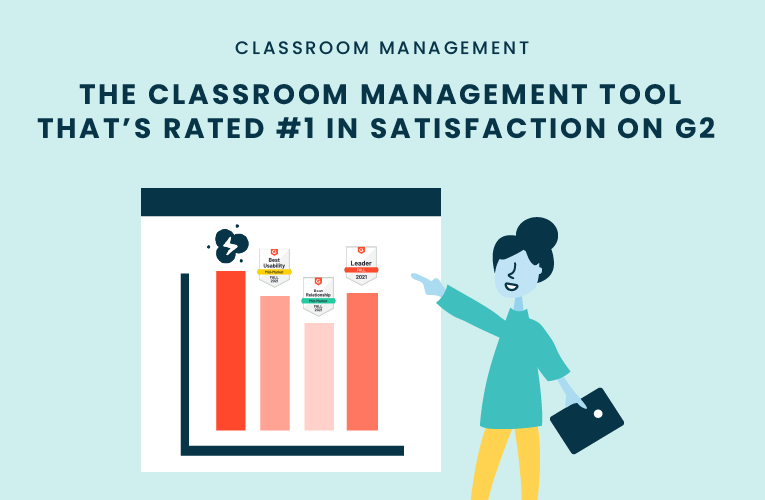 K-12 Administrators across the world trust G2 as the #1 platform to find, research, and choose EdTech tools that solve the most pressing problems their teachers are experiencing. In G2's Fall 2021 Reports, Dyknow was once again rated #1 in overall Satisfaction out of...
On this episode of Tackling Tech, Tierra Leustig interviews Scott Bayer about being an anti-racist teacher, diversifying reading lists, creating inclusive learning environments, and leveraging ed-tech in non-technical ELA classrooms. Scott Bayer is a High School...