Dyknow customer, North Bend Central Public Schools, continues to maximize their technology investment after implementing a 1:1 student device program in grades 6-12. Located in North Bend, Nebraska, the district is considered small with 639 total students across 3 schools. Although the district is small in size, it is sophisticated when it comes to teachers maximizing their technology investment in classrooms. North Bend is a great example of a forward-thinking district, which is displayed through their actions to seamlessly adopt helpful tools and resources that help teachers maximize their technology investment.
We got a chance to ask North Bend Central Junior-Senior High School teacher how she uses technology in her classroom. Katie Wright has taught for 14 years in three different school systems, including private and public schools in Nebraska. She has taught high school English and Journalism classes for 12 years before becoming a Career Education teacher and Career Services Placement Coordinator for our district.
Here's how Katie, a teacher, maximizes her district's technology investment…
How are you working with tech roles and admins to maximize their technology investment in schools?
I work with our school administration and School Improvement Coordinator to help in professional development and teacher education and training on the use of apps, websites, and services to keep our faculty and staff up-to-date with the latest trends in technology and social media.
Technology is constantly evolving, as a teacher how do you stay informed about your school's technology program?
I stay informed about our school's tech programs by utilizing our district IT personnel, and especially our students who use technology more than any of our faculty and staff.  I follow our tech applications on social media to learn about new updates and programs and try to use each piece of technology or application to its advantage in the classroom so I can help my colleagues out when needed.
What practices (e.g., trainings, edtech days, PD sessions) does your school perform for teachers to ensure your student device initiatives enhance learning?
We have at least one EdTech professional development day each year, in which teachers attend "breakout" sessions to learn about how to best utilize our classroom technology.  We also have IT professionals who are willing to come into the classroom and help us utilize classroom tech with students on any given lesson.
What internal and external resources (e.g., LMS, CMS, Websites, Apps, etc.) does your school provide to help teachers maximize digital learning in your classroom?
Our school provides a number of internal and external resources to maximize learning. Basically, anything we want to use in our classroom can be pitched, approved, and paid for through our classroom budgets; if it exceeds our budget, it can be paid for through a community fund or foundation grant. In grades 6-12 We use Discovery Education, DyKnow, EdReady, Hudl, Remind, GooseChase, Canvas, InfiniteCampus, Prodigy, and a variety of others. Technology has been a large and important initiative in our school district in the past five years because we were so behind in it and were playing "catch up".  Now, we've reached 1:1 capacity for our students 6-12 and our PK-5 students are utilizing technology on a daily basis.
We'll continue to highlight the teacher's voice on this blog and are always willing to take your recommendations on topics that you or your school find helpful as technology continues to change K12 education. 
Want to learn from educators like you?
In addition to web browser updates and bug fixes, Dyknow released several major product updates, new features and enhancements. Check out Dyknow's 2021 Year in Review!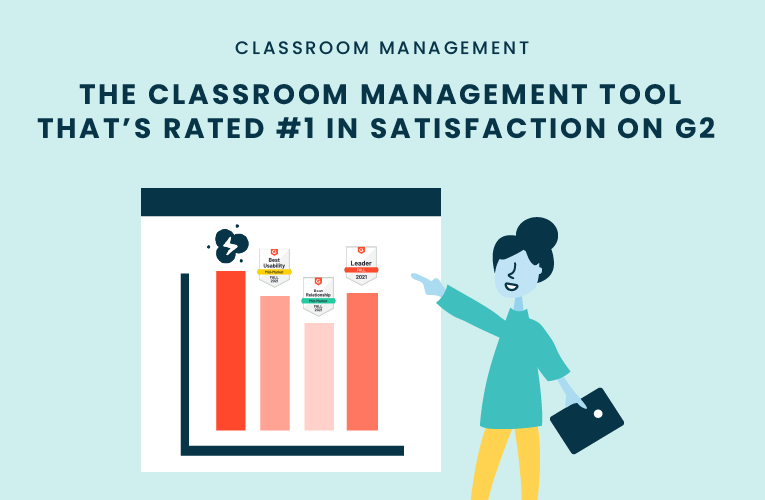 K-12 Administrators across the world trust G2 as the #1 platform to find, research, and choose EdTech tools that solve the most pressing problems their teachers are experiencing. In G2's Fall 2021 Reports, Dyknow was once again rated #1 in overall Satisfaction out of...
On this episode of Tackling Tech, Tierra Leustig interviews Scott Bayer about being an anti-racist teacher, diversifying reading lists, creating inclusive learning environments, and leveraging ed-tech in non-technical ELA classrooms. Scott Bayer is a High School...