Digital equity, and equity in general, are topics frequently discussed in different contexts across various industries. As ISTE puts it, "Digital equity is easier to define than it is to solve."
Let's define digital equity
According to the National Digital Inclusions Alliance, digital equity is about making sure people have equal access to devices and the internet so that they can be a "full participant in society, democracy, and economy."
Digital equity issues can show up in many ways. Josue Falaise, Director of Rutgers Institute to Improve Student Achievement, clarifies that whether it is an issue of equity between different schools and districts having inequitable access to technology or inequities existing in student homes, digital equity is a larger systematic issue of inequity.
When we talk about digital equity in the context of K-12 education, it's about making sure students have equal access to devices and the internet so that they can fully participate in the classroom, and have equal opportunity to become good digital citizens. An important part of this is making sure that educators are proficient and trained in technology so that they can help students become digitally literate.
However, many students don't have the same equity outside of school walls. According to e-Stewards, 96.5% of all students are required to complete homework assignments online. Yet, 1 in 5 Americans are still disconnected and unable to participate in the digital environment and economy due to the high cost of computing equipment and services.
So, what happens when students leave school walls and economic disparities or geographic silos make it impossible for all students to have equitable access to devices and internet access?
Because student devices and technology in the classroom has become relatively universal, teachers might not realize that some of their students don't have equitable access to the internet once they leave school. Josue Falaise also explained in a recent podcast episode that these inequities can manifest as "continued low student performance, attainment, engagement, and ultimately cheating."
In order for teachers to create strategies to overcome these inequities, CoSN suggests implementing student surveys to get a better understanding of at-home internet access, and nurturing teacher-student relationships to better support digital equity in and outside of the classroom.
e-Learning magnifies digital equity issues
Recent global events have required schools to implement e-Learning (also referred to as Remote Learning) initiatives to continue instruction amid a global pandemic. Because of this, students have to transition to learning in their home environments, amplifying existing digital inequities.
Despite students having access to devices from their school's 1:1 or BYOD program, their home might not have reliable internet access due to economic disparities or geographic limitations. This digital equity divide makes it difficult and often impossible for these students to continue learning in a remote environment. 
In preparation for our Remote Learning Summit, we asked K-12 educators for the most pressing questions they have regarding remote learning. A vast majority of these questions were about digital equity in the remote classroom.
Here are a few of the questions we received about digital equity:
How are you addressing equity with remote learning? I think more educators are seeing the "digital divide" more than ever under these circumstances. Thank you!

How do you provide meaningful online/remote instruction to families without technology or cellular service?

I am a Tech Integration Specialist in an urban district and our tech availability is not equitable. How do you handle remote learning when students within one classroom have varying levels of access to technology? Also, what are some ways that districts are handling remote learning for the K-2 students that have a very small amount of technology available?
These are just a few of the questions we received surrounding digital equity and e-Learning. To learn from a panel of experienced Tech Coaches about how they approach the digital divide and remote learning, join the Remote Learning Summit on Friday, April 17th.
Digital equity is just one of the many issues of equity that face K-12 education. As ISTE puts it, equity is easy to define but hard to solve. So it is our responsibility to identify these various disparities that cause inequity in education and work to come up with solutions. Josue Falaise shared his suggestion for how to begin addressing issues of equity in schools and districts. 
Start teaching confidently with Dyknow for free!
In addition to web browser updates and bug fixes, Dyknow released several major product updates, new features and enhancements. Check out Dyknow's 2021 Year in Review!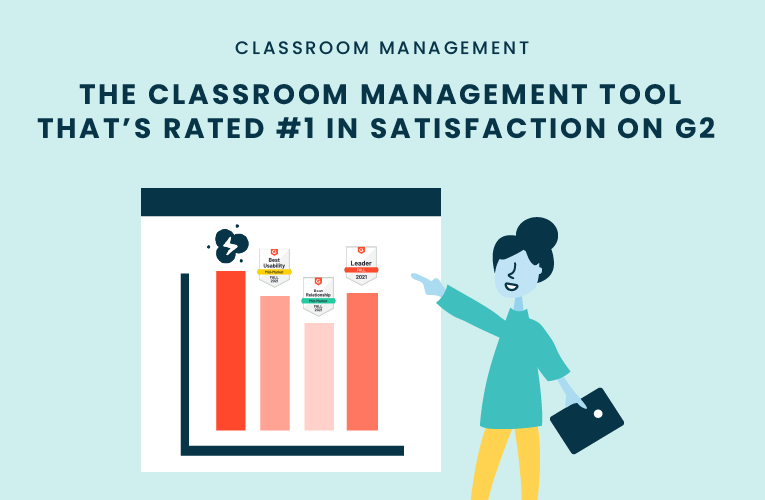 K-12 Administrators across the world trust G2 as the #1 platform to find, research, and choose EdTech tools that solve the most pressing problems their teachers are experiencing. In G2's Fall 2021 Reports, Dyknow was once again rated #1 in overall Satisfaction out of...
On this episode of Tackling Tech, Tierra Leustig interviews Scott Bayer about being an anti-racist teacher, diversifying reading lists, creating inclusive learning environments, and leveraging ed-tech in non-technical ELA classrooms. Scott Bayer is a High School...