In many classrooms, students and teachers consume content that is provided to them by educational corporations and other outside sources. As the 2021 school year begins, educators are ramping up their course curriculum with materials, lessons, tools, and tactics that are created internally and individually.  The creation of content has enabled educators to expand their skill set, level of involvement, and overall intent behind lesson planning in the classroom. While consumption is still extremely beneficial, educators are pushing for a prioritization throughout districts for the creation of content over the consumption of content.
What does Creation Over Consumption Mean?
Essentially, creation over consumption embodies the idea that creating content specifically for a classroom, topic, or subject has more benefits than consuming content that is provided by a school or educational companies. Creation allows for much more flexibility and creativity within a classroom. Consumption is not necessarily a bad tactic to be using in the classroom but limits the amount of information and application that content creation can provide for robust learning.
Why is Creation Important for instruction in 2021?
As education transforms into a technological era, classrooms and teaching tactics are evolving and changing alongside teachers using technology. The priorities of educators have shifted from traditional curriculum and instruction to a focused idea that students are the most important item in the classroom. Student engagement has been a major concern during 2021 and remote learning, which has resulted in educators prioritizing personalized learning. Because of the rise in personalized learning, educators are finding that the tactics they once used by consuming content and relaying information in their classrooms are no longer effective. Content creation allows educators to create resources that are specific to student needs to help them progress exponentially throughout k-12 education. 
Educators also have found that the creativity that content creation hones, has excited them during a time that may be more stagnant than usual. When teachers are excited about the content, students are likely to follow suit. The most successful educators during remote and hybrid learning are creating their own content and expanding their abilities within their classrooms. Students are becoming more engaged with content that is relevant and relatable to them because of the versatility that content creation provides. Creation is not limited to just worksheets or in-class games. Video content, podcasting, blogging, etc. are all popular ways that educators are beginning to become creative with their classrooms.
Creation over consumption has helped educators jump over hurdles in their stagnant classrooms and engage students more than they could have predicted. While creation may take more time and effort, the outcomes of content creation are far larger. 
Start teaching confidently with Dyknow for free!
In addition to web browser updates and bug fixes, Dyknow released several major product updates, new features and enhancements. Check out Dyknow's 2021 Year in Review!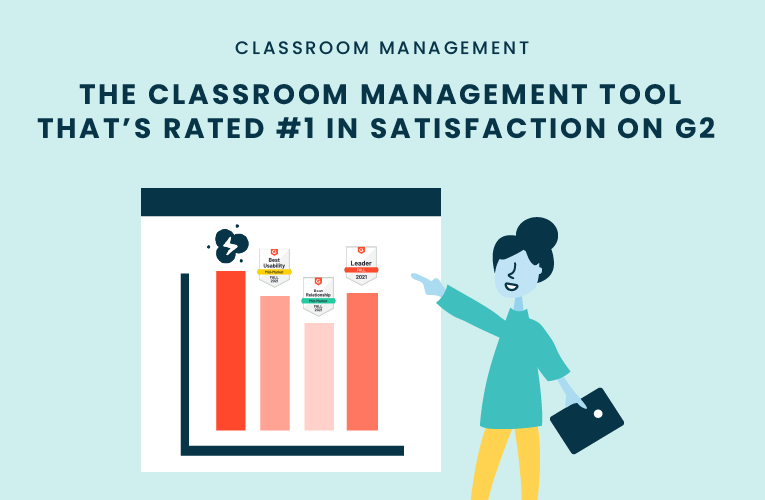 K-12 Administrators across the world trust G2 as the #1 platform to find, research, and choose EdTech tools that solve the most pressing problems their teachers are experiencing. In G2's Fall 2021 Reports, Dyknow was once again rated #1 in overall Satisfaction out of...
On this episode of Tackling Tech, Tierra Leustig interviews Scott Bayer about being an anti-racist teacher, diversifying reading lists, creating inclusive learning environments, and leveraging ed-tech in non-technical ELA classrooms. Scott Bayer is a High School...