K-12 educators are heading into one of the most needed Summer breaks after nearly a year of remote learning. This past school year challenged educators to expand all horizons by implementing more technology, conducting instruction in new ways, and strengthening relationships with students from a distance. As we think about going back to the classroom following Summer '21, it has become clear that teachers and faculty will need to prioritize student-centered instruction to make sure students are receiving the differentiation, instruction, and leadership that will be required to transition back to in-person learning.
Why Making the Shift to Student-Centered Instruction is Critical This Summer
This past year of learning was one that changed education forever. A massive shift was made in all aspects of teaching and learning. K-12 education shifted to more of a teacher-centered atmosphere because of new technology implementations and new skills that were necessary to be developed to continue teaching virtually. It is no secret that teachers had to spend much of their time focused on professional development and adjusting to the new circumstances of education. 
While students also endured this change alongside teachers, the focus was no longer 100% on them. Schools are now moving back into the classroom fully, and teachers are having to take what they learned and apply it to the new classroom with students in mind. This school year teachers have to shift back to a student-centered instruction design to ensure that the progress they made over the past year sticks. This summer is a crucial time for educators to plan ahead and create strategies to support their students shifting back into the classroom and make sure that they are learning even better than before. If students are unable to have an easy transition back into the classroom much of the fast-paced progress made over the last year will end up not being beneficial. 
Take some time to plan ahead for this school year by watching our recent Student-Centered Summit on YouTube. Educators Todd Nesloney and LaQuisha Hall sit down with us to talk about concerns to take into account when welcoming students back, student-centered instructional tactics, ideas for effective relationship building, and why this topic is so important to focus on during the Summer months.
Start teaching confidently with Dyknow for free!
In addition to web browser updates and bug fixes, Dyknow released several major product updates, new features and enhancements. Check out Dyknow's 2021 Year in Review!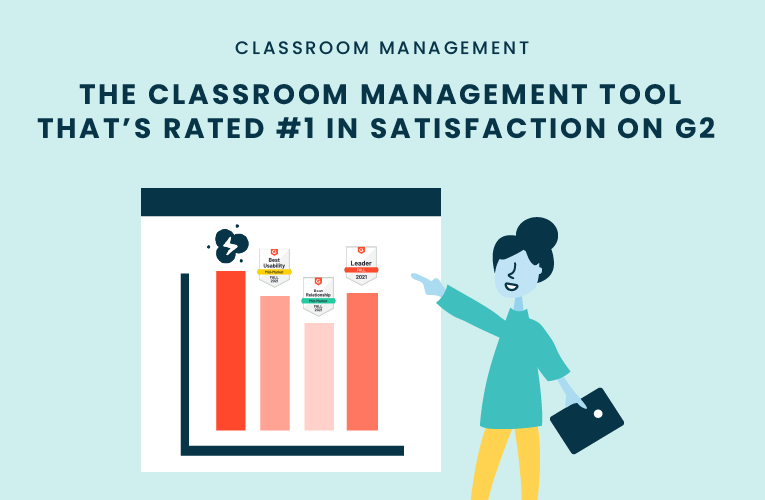 K-12 Administrators across the world trust G2 as the #1 platform to find, research, and choose EdTech tools that solve the most pressing problems their teachers are experiencing. In G2's Fall 2021 Reports, Dyknow was once again rated #1 in overall Satisfaction out of...
On this episode of Tackling Tech, Tierra Leustig interviews Scott Bayer about being an anti-racist teacher, diversifying reading lists, creating inclusive learning environments, and leveraging ed-tech in non-technical ELA classrooms. Scott Bayer is a High School...