In the age of COVID-19, educators are wondering, "what is the best way to be successful in 2020?" With the abundance of new technology that districts and teachers have adapted to over the past few months, a lot of extra support is needed to aid the adaptation process. In a recent conversation with educator and author, Holly Clark, she explained why technology coaches are the secret to K-12 success in 2020.
What is a Technology Coach?
A technology coach can exist in many forms. Some schools bring in technology specialists and some schools find eager to learn teachers who become technology coaches. The premise behind a technology coach is to have immediate support around the school for all technology whenever it is needed. As the Center for Digital Education states that a technology coach, "Works with teachers to develop technology-enhanced lessons and instruction while providing in-class peer mentoring."
Technology Coaching is all about one thing: supporting classroom technology integration to maximize student learning and improve teacher efficiency. While teachers plan an engaging curriculum, and tech admins budget district technology investments, Tech Coaches bridge the gap between these roles. Tech Coaches ensure that district technology investments are maximized by coaching educators on effective strategies for using technology to enhance their curriculum.
Not every teacher is going to know exactly how each tool works, how to use the tools effectively during lessons, or how to solve any issues with the tool as they use it. Technology coaches are available to fix any technical problems, aid with using technology to make stronger, more engaging, and personalized lesson plans, and also to be an example to students and other educators who are hesitant to take the next step towards technology.
Why Technology Coaches are the Secret to K-12 Success in 2020
Holly believes that the schools and districts that are winning right now are the ones that have implemented or are implementing progressive styles of learning. She stated, "Just like if you wanted to learn to golf, you would go to a coach to learn and instruct you through." The schools that understand the power of coaching, are the ones who are making the moves and putting themselves ahead. 
In 2005, Holly was the Tech Integration Specialist at her school and she coached middle school teachers in Chicago. Coaches should be suggesting tools to their teachers. Some teachers won't listen and some teachers will fully embrace it. Sometimes hearing from other people and empowering teachers to use the technology is what makes the school function best. Coaches help and inspire their teachers.
A lot of administrators right now are making decisions about what remote instruction should look like. Holly believes that the technology coach should be the one determining these structures. Technology coaches understand better than anyone what will work and what won't. Right now many companies are profiting off of the fact that administrators don't know much about digital teaching. Holly explained that the companies that are providing information on what students are doing and providing data on app and software usage to drive decisions are actually helping so much with the success of digital learning in 2020.
Technology coaches are imperative to the success of a school in 2020 because the technology will not be used to its full advantage without them. These coaches are the glue to intertwining traditional learning and progressive learning. Technology coaches can expedite the learning growth of this generation.
Listen to the full conversation with Holly Clark on our Tackling Tech Podcast!
On this episode of Tackling Tech Podcast, powered by Dyknow, Brett McGrath speaks with Holly Clark. Holly is an education thought leader, international speaker, best-selling author, and student advocate with 20+ years as an educator and administrator. Her published three books are The Google Infused Classroom, The Microsoft Infused Classroom, and The Chromebook Infused Classroom. She shares her advice on assessing students in a digital age.
Start teaching confidently with Dyknow for free!
In addition to web browser updates and bug fixes, Dyknow released several major product updates, new features and enhancements. Check out Dyknow's 2021 Year in Review!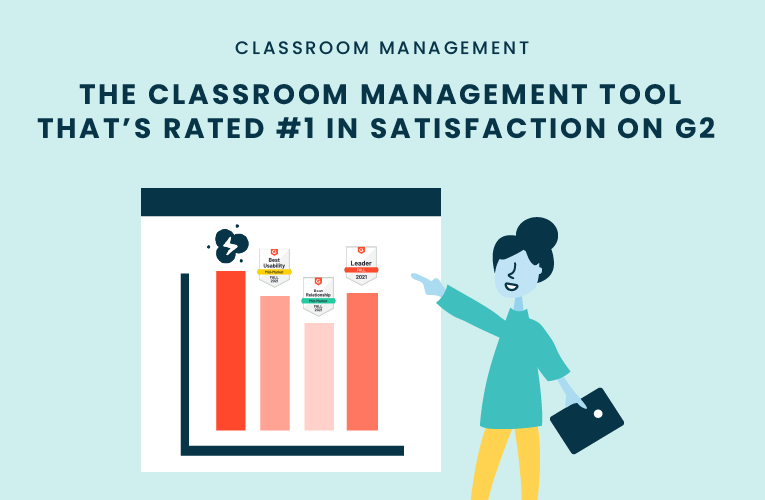 K-12 Administrators across the world trust G2 as the #1 platform to find, research, and choose EdTech tools that solve the most pressing problems their teachers are experiencing. In G2's Fall 2021 Reports, Dyknow was once again rated #1 in overall Satisfaction out of...
On this episode of Tackling Tech, Tierra Leustig interviews Scott Bayer about being an anti-racist teacher, diversifying reading lists, creating inclusive learning environments, and leveraging ed-tech in non-technical ELA classrooms. Scott Bayer is a High School...