Why There is a Need for Change in K-12 Education 
Derek has been a principal in k-12 education for over 10 years and has experienced much change in his career. Over the years he has been able to compile a strong knowledge of how to positively impact K-12 education for his students and peers. "If we were all to stay in one place and do nothing different, we wouldn't need leaders, we would need managers or colleagues to hold us accountable." Change cannot happen if it is not sought out. Yes, the tools and activities in your classroom may be working fine, but are they challenging students to go beyond the surface of just learning. 
Derek describes the change as the only constant they have, but change is hard. Changing something that has been fundamentally believed or practiced for years is not something that can be done overnight or without restraint. Teachers, Admins, teachers, and students all have to come together to decide that change needs to happen and will begin with them. 
Educators have this great opportunity to be reflective about the fact that over the last six months they have had to make a change for themselves and reflect on how this change has affected them. Education will not be the same after COVID-19 and neither will teachers. Move forward with the wave of educators who are seeking out greater opportunities for future generations of students.
How to Implement Change in K-12 Education
He explained the dynamic of his school's current situation amid COVID-19. Asheboro Middle School is a Title 1 school that is 70% populated by students of color. Derek commends his staff foregoing above and beyond to make sure all their students are loved and cared for in and out of the classroom. Currently Asheboro Middle is fully remote with teachers conducting zoom calls from their actual classrooms. Soon they will transition to a hybrid model with half of students alternating days of in-person attendance.
This biggest way to influence change in K-12 education is through leadership. Derek believes that leadership is the key to having a clear perspective, understanding, and model for leading change and managing the support and needs of the people around you. Change can be controlled with the right tactics. 
As leaders, reflection should be the biggest indicator as to what direction change in your school needs to go in. Reflect on what specific changes have been made in the last few months that worked, what needs to stick, what changes we need to make from the unpredictable changes, and how can I be the support, ear, heart, and virtual hug for those who need us while we are going through the change that is all around us.
A change in K-12 education is important to keep from falling into a stagnant routine of learning. Challenge the way learning works and give students the opportunity to learn differently and grow exponentially.
Listen to the full conversation with Derek McCoy on our Tackling Tech Podcast!
On this episode of Tackling Tech Podcast, powered by Dyknow, Brett McGrath speaks to Derek McCoy, author and Middle School Principal in North Carolina. Derek is a leader of change and encourages educators to remember what's most important during these challenging times- the well-being of students.
Start teaching confidently with Dyknow for free!
In addition to web browser updates and bug fixes, Dyknow released several major product updates, new features and enhancements. Check out Dyknow's 2021 Year in Review!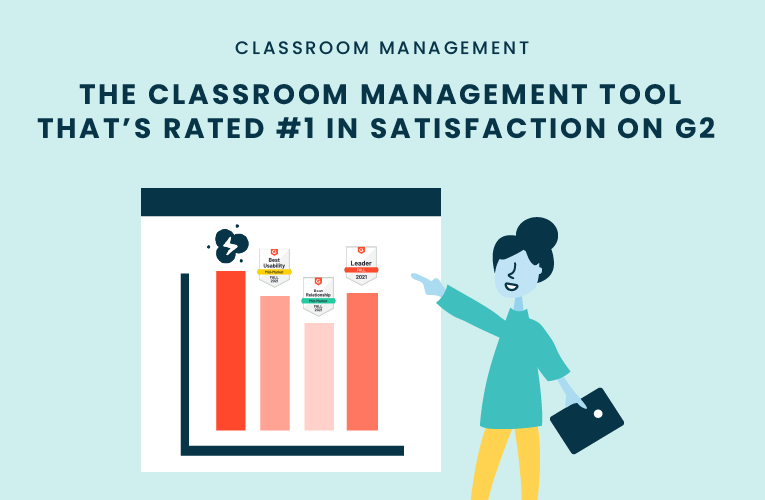 K-12 Administrators across the world trust G2 as the #1 platform to find, research, and choose EdTech tools that solve the most pressing problems their teachers are experiencing. In G2's Fall 2021 Reports, Dyknow was once again rated #1 in overall Satisfaction out of...
On this episode of Tackling Tech, Tierra Leustig interviews Scott Bayer about being an anti-racist teacher, diversifying reading lists, creating inclusive learning environments, and leveraging ed-tech in non-technical ELA classrooms. Scott Bayer is a High School...