In technology-enabled classrooms, teachers' primary responsibilities now include teaching and practicing digital citizenship to prepare students to be safe and smart citizens online as they enter the digital world and workforce post-graduation.
Teaching with technology while following digital citizenship practices comes with great responsibility. According to the NMC Horizon Report, "Schools play a central role in developing students' digital citizenship, ensuring mastery of responsible and appropriate technology use including online etiquette and responsibilities in online learning settings."
Digital citizenship is something that needs to be enforced on a daily basis. ISTE identifies  9 Digital Citizenship elements, a framework created to guide appropriate and responsible technology use in education.
How Dyknow promotes Digital Citizenship…
One Digital Citizenship element Dyknow promotes is Digital Etiquette– teaching users about appropriate conduct online.
Dyknow's real-time visibility and post-class analytic reports hold students accountable and provide teachers with many digital etiquette teaching moments.
"I use Dyknow in my classroom both as a monitor of student work and as a way to help eliminate distractions for them. I love setting the monitor then going back later and viewing where they were working (or not) and adjusting from there. The analytics are extremely helpful"

-Claudia Brunot, Teacher, St. Louis Catholic High School
The real-time and post-class data clarify how students spend time on their devices during class and bring forth awareness to both parties on time spent on or off task. Providing students with personalized examples of digital behavior leads to a greater understanding of how responsible and appropriate technology use applies to them.
Equipping students and teachers with Dyknow's actionable data contributes to the development of good digital citizenship using technology responsibly and making the right choices online.
Use Dyknow to promote digital citizenship in your classrooms!
In addition to web browser updates and bug fixes, Dyknow released several major product updates, new features and enhancements. Check out Dyknow's 2021 Year in Review!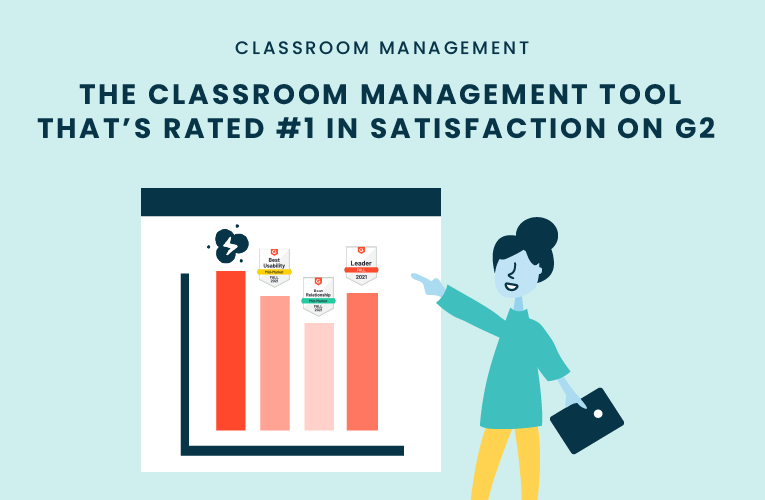 K-12 Administrators across the world trust G2 as the #1 platform to find, research, and choose EdTech tools that solve the most pressing problems their teachers are experiencing. In G2's Fall 2021 Reports, Dyknow was once again rated #1 in overall Satisfaction out of...
On this episode of Tackling Tech, Tierra Leustig interviews Scott Bayer about being an anti-racist teacher, diversifying reading lists, creating inclusive learning environments, and leveraging ed-tech in non-technical ELA classrooms. Scott Bayer is a High School...