Each of Dyknow's features is designed to solve specific problems teachers face due to student devices in the classroom. Below we have outlined six ways educators can use Dyknow to defeat distractions, keep students on task, and guarantee devices are used for learning.
Gain visibility into how students are spending time on their devices.
ACTIVITY TRACKER
Visible to teachers while monitoring a class, the Activity Tracker allows teachers to view each student's active tab or app, which changes in real-time as students access different programs on their device.
ANALYTICS
An automatic paper trail tracking how students use their devices during class time, DyKnow analytics are visible to teachers after monitoring any class. View all websites and apps a student used during class, how many times, and for how often.
THUMBNAILS
One-stop shop for viewing all students screens simultaneously from the teacher dashboard, thumbnails allow teachers to see where students spend most of their time on their devices.
Prevent off-task behavior and increase student engagement.
BLOCKING PLANS
Built to accommodate different teaching preferences in response to distractions, Dyknow provides two blocking plan options: "Allow Only" and "Block Only." Teachers can differentiate blocking plans by student.
SEND A MESSAGE
Use a prebuilt message, or write your own to send a message to one, several, or all students. Pause students' work by temporarily locking their device to hold their attention as you deliver instruction.
QUESTIONS
Send a question or understanding status that appears as a push notification on student devices, no need to log into a different app to answer. Student responses appear on their teacher's dashboard in a live pie chart.
Learn how to defeat distractions in your classroom with Dyknow.
In addition to web browser updates and bug fixes, Dyknow released several major product updates, new features and enhancements. Check out Dyknow's 2021 Year in Review!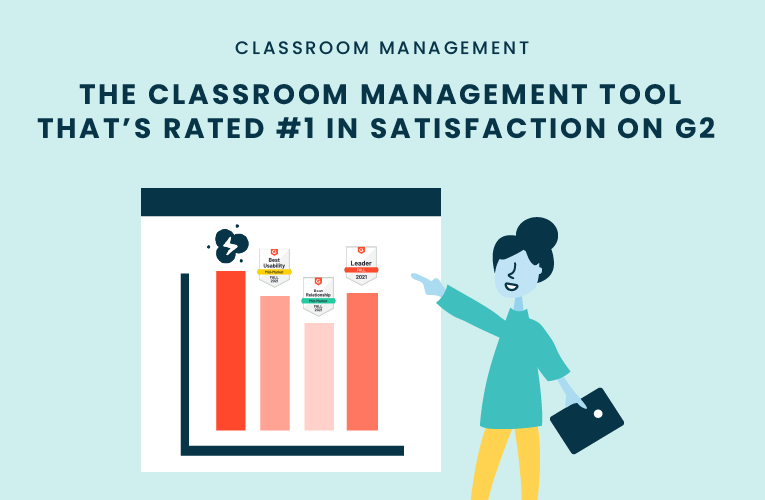 K-12 Administrators across the world trust G2 as the #1 platform to find, research, and choose EdTech tools that solve the most pressing problems their teachers are experiencing. In G2's Fall 2021 Reports, Dyknow was once again rated #1 in overall Satisfaction out of...
On this episode of Tackling Tech, Tierra Leustig interviews Scott Bayer about being an anti-racist teacher, diversifying reading lists, creating inclusive learning environments, and leveraging ed-tech in non-technical ELA classrooms. Scott Bayer is a High School...