Internal school systems and district systems are critical to ensuring that initiatives and goals are getting met throughout the course of the year.
Systems are already in place at most k-12 institutions, but in a recent conversation with Josue Falaise, Director of Rutgers Institute to Improve Student Achievement, it became clear that putting time, thought and resources behind the creation of these school systems and district systems will make them even more effective.
What do internal school systems & district systems look like?
School systems and district systems should be a 1 or 2-year plan for how you intend to address finances, people, structures, procedures, and troubleshooting. This is where conversations happen about what to you do when things don't go well, how to prepare for unexpected events or challenges, and how to encourage growth throughout every part of the school or district.
What are you looking to achieve?
Josue explains that in order to create effective school systems and district systems, leaders need to first think about what they are looking to achieve over the next year or two. These goals could be centered around Technology Integration, Digital Citizenship, Equity, or Differention, and the list goes on. 
Where does technology fit in?
Typically, when people think about developing and building systems, they immediately think about technology and how technology fits into those systems. But, Josue suggests that when you're thinking about developing systems, you should be thinking about designing the process of how things flow, and then technology is a tool used to enhance efficiency and make the operation run effectively.
Here's a quick visual to help build school systems and district systems:
How to build internal district systems
Building district systems is where it all begins. Once systems are built on the district level in alignment with district goals, those larger systems can then trickle down to the school system level in order to be most effective.
 1. Align district goals and define what these goals mean at the school system level. In order to start building district systems, ask yourself and your team what goals and initiatives you are looking to achieve as a district. While determining these district-wide goals, it's crucial to also define what these goals look like at different building and grade levels.
2. Decide which internal processes need to be improved or reworked to support these goals. Not all internal processes will need to be changed to meet your goals, but it's important to evaluate all processes when building district systems. Do budgets need to be modified? How will people function in each system? Are there procedures and structures in place to hold up the system regardless of unforeseen challenges?
3. Evaluate technology tools that can enhance your district system. There are many technology tools out there, but building systems is not about implementing new tools to get things done. Once you've done the work to decide what goals and processes will make your system most effective, you should carefully evaluate which technology tools are either necessary for this system to work or can significantly enhance the system.
How to build internal school systems
Building school systems should follow the same process as district systems, with variables coming into play depending on school or grade level and goals. 
1. Decide which goals apply to your school and grade level. If your district system focuses on digital citizenship, tech integration and equity, decide what the mix of these goals looks like at the school level. Maybe the elementary school has a heavier focus on digital citizenship while the high school level is focused on integrating more technology into lessons. 
2. Communication is key. To keep processes consistent between district systems and school systems it is critical to have a consistent flow of information between people and leaders at both levels. Check in to see what needs to be changed, removed, or discussed with your process.
3. Additional systems doesn't mean additional technology. Just because you are implementing school systems to drive district systems does not mean that you need different or additional technology at the school level. Take the technology tools that work on the district level and use them at the same, smaller, or larger scale on the school level.
Listen to our full conversation with Josue Falaise:
In this episode of Tackling Tech Podcast, powered by Dyknow, Brett McGrath talks with Dr. Josue Falaise about building professional learning communities with teachers and students who are positive digital citizens and also ensuring cultural competency within K-12 school systems.
Start teaching confidently with Dyknow for free!
In addition to web browser updates and bug fixes, Dyknow released several major product updates, new features and enhancements. Check out Dyknow's 2021 Year in Review!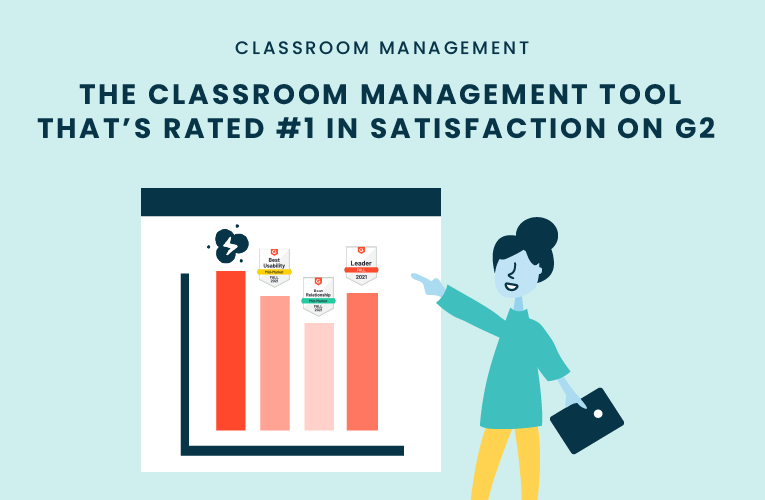 K-12 Administrators across the world trust G2 as the #1 platform to find, research, and choose EdTech tools that solve the most pressing problems their teachers are experiencing. In G2's Fall 2021 Reports, Dyknow was once again rated #1 in overall Satisfaction out of...
On this episode of Tackling Tech, Tierra Leustig interviews Scott Bayer about being an anti-racist teacher, diversifying reading lists, creating inclusive learning environments, and leveraging ed-tech in non-technical ELA classrooms. Scott Bayer is a High School...