Back to School is one of the busiest times for educators and technology teams. Along with the routine tasks of distributing devices, ensuring teachers have login credentials, and initial troubleshooting, technology teams are also tasked with conducting training sessions for all the EdTech tools that their teachers use in their classrooms. We spoke with Chad Lohmeyer, Technical Specialist at Tippecanoe School Corporation, about how his technology team conducts effective Dyknow training sessions with their teachers.
Dyknow customers love to share their Dyknow training sessions!
Here's how Chad Lohmeyer conducts Dyknow training sessions at Tippecanoe School Corporation:
Chad's Dyknow Training Session Structure:
Tippecanoe's Technology Coach team spends the month of August visiting each of the middle schools and high schools in their district to conduct Dyknow training. Their team spends about 30 minutes at their middle schools and 45 minutes at their high schools in the morning before school starts. During these initial morning sessions, Tippecanoe's Technology Team walks teachers through the basics of accessing Dyknow's website, logging in, and starting a monitoring session. After they have covered these basics, their team will offer more in-depth Dyknow training opportunities for teachers. These in-depth sessions are conducted in smaller groups or one-on -one with teachers, and cover question and answer sessions along with in-depth explanations of tools within Dyknow's classroom management software – like creating blocking plans and using analytics. Over time, their team will continue to conduct small group and one-on-one Dyknow training to tailor teachers' Dyknow experience to their specific needs in the classroom. In order to give their teachers accurate Dyknow training resources, Chad explained that he uses Dyknow's training videos so that his teachers have resources to initially train with and also revisit later.
Tips and Tricks for Effective Dyknow Training Sessions:
1) Go into teachers' classrooms when students are there to observe how they are using tools within Dyknow, and be on hand in case something isn't working right in the classroom.
2) Demo Dyknow with teachers on the student side, so that they can understand what it is like to be monitored in realtime.
3) Inform teachers of the importance of the analytics within Dyknow, and how to use them most effectively in a parent-teacher conference environment to highlight student behavior trends and what activity is really happening in the classroom.
Most questions from teachers arise during the first weeks of schools while they are getting used to using EdTech tools, so being prepared with answers is crucial to providing them with effective Dyknow training. We are committed to helping Tech Coaches feel prepared to answer questions like these that arise during most Dyknow training sessions. 
Want more Dyknow training resources straight to your inbox?
In addition to web browser updates and bug fixes, Dyknow released several major product updates, new features and enhancements. Check out Dyknow's 2021 Year in Review!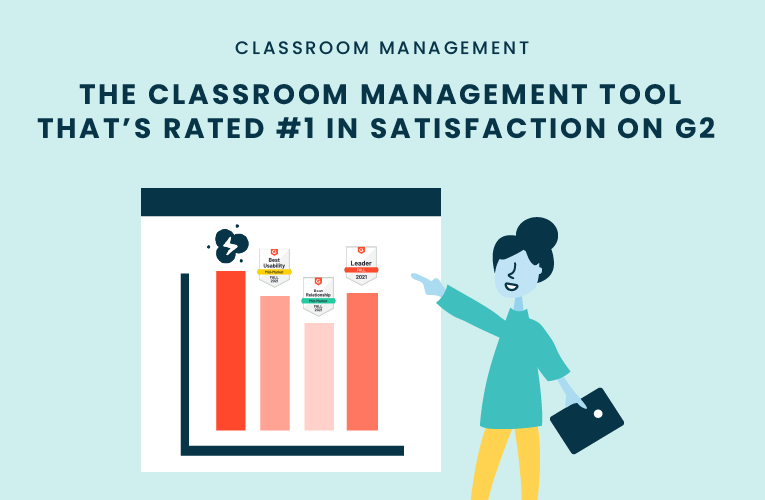 K-12 Administrators across the world trust G2 as the #1 platform to find, research, and choose EdTech tools that solve the most pressing problems their teachers are experiencing. In G2's Fall 2021 Reports, Dyknow was once again rated #1 in overall Satisfaction out of...
On this episode of Tackling Tech, Tierra Leustig interviews Scott Bayer about being an anti-racist teacher, diversifying reading lists, creating inclusive learning environments, and leveraging ed-tech in non-technical ELA classrooms. Scott Bayer is a High School...