In the past,
STEM (Science, Technology, Engineering, and Math)
curriculum has been considered separate from traditional K-12 curriculum. Many schools have even assigned a designated STEM room that is separate from everyday learning. However, with the rise of remote learning, Chris Woods, a STEM teacher and host of the
STEM Everyday
Podcast
explained to us
that the future of STEM is about to change.
What is the Future of STEM with Remote Learning?
Chris wants to remove the stigma from STEM curriculum that STEM requires expensive technology and robotics. In reality, he explains that STEM lessons can be found in everyday life activities, such as cooking or shopping.
He believes remote learning has and will continue to change the future of STEM. With remote learning, teachers have been able to reduce the level of separation between STEM and their everyday lessons as there has been a greater opportunity to incorporate STEM into their curriculum while being in a home setting.
Chris is excited to see that STEM is becoming more of an everyday activity in K-12 classrooms. He challenges teachers to try and add aspects of STEM in their classrooms, specifically during this time of remote learning.
How to Incorporate STEM into Everyday Lessons
Remote learning has led the future of STEM to be more prevalent in normal life as teachers continue to realize that STEM is found in everyday life activities. 
For example, a Latin teacher in Chris's school wanted to get her students more engaged while completing projects that connect to Latin history. This teacher found that incorporating aspects of STEM into these projects could lead to the success she was looking for and students began to bake or build items that would connect to Latin history. She found success as her students stayed engaged through hands-on STEM learning. 
This teacher's approach to teaching curriculum became so successful that new classes in the school have been created following this classroom structure, such as her new Roman technology class. Because of her, the future of STEM in the history and foreign language departments is consistently growing.
The future of STEM has never been more prevalent or had more growth potential than during remote learning. By incorporating STEM activities during remote learning, teachers have discovered how it can increase student engagement and the future looks bright for educators to incorporate STEM in their everyday classroom.
Listen to our full conversation with Chris Woods on our Tackling Tech Podcast!
On this episode of Tackling Tech Podcast, Brett McGrath speaks to Chris Woods, a high school math teacher in Michigan, STEM advocate, and host of the Daily STEM Podcast. Chris creates valuable resources for parents, teachers, and students. He is excellent at engaging students in fun and meaningful ways, even while teaching remotely.
Start teaching confidently with Dyknow for free!
In addition to web browser updates and bug fixes, Dyknow released several major product updates, new features and enhancements. Check out Dyknow's 2021 Year in Review!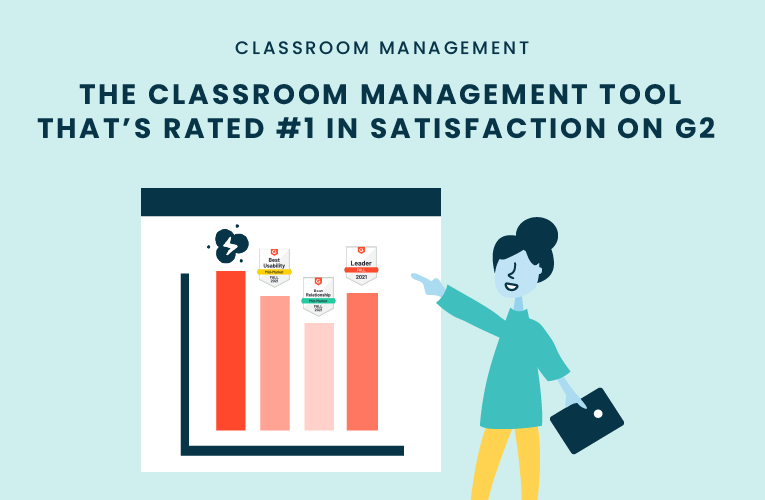 K-12 Administrators across the world trust G2 as the #1 platform to find, research, and choose EdTech tools that solve the most pressing problems their teachers are experiencing. In G2's Fall 2021 Reports, Dyknow was once again rated #1 in overall Satisfaction out of...
On this episode of Tackling Tech, Tierra Leustig interviews Scott Bayer about being an anti-racist teacher, diversifying reading lists, creating inclusive learning environments, and leveraging ed-tech in non-technical ELA classrooms. Scott Bayer is a High School...