Schools around the world have reconstructed their strategies for communication during distance learning. There is no guidebook for how schools should navigate their channels of communication while learning remotely; so how can they be sure that their communication during this time is actually effective?
Recently we had the pleasure of speaking with ed-tech and curriculum consultant, author, and founder of ClassTechTips.com, Monica Burns, to learn what she believes to be the best ways to tell if your strategy for communication is effective.
How to Encourage an Audience Response
If you are pushing out information during distance learning and never hearing back from those you are communicating with, your communication systems are most likely not effective or not reaching your audience. To combat an issue like this, Monica suggests making sure systems are in place for your audience to reach back out and ask questions.

In your email, encourage parents and students to reply directly to the email if they have any questions. Replying to questions should be just as big of a priority as sending out information, and is a great way to maintain effective communication while learning remotely.
Social Media's Role in Effective Communication During Distance Learning
Social media accounts are a great channel to engage your audience and encourage more direct responses. These channels allow for timely feedback and give parents and students multiple ways to communicate with the school remotely.
Monica shared that using social media for communication is a way to give parents and students something to participate in even outside of the physical classroom. Parents and students might find this way of communication to be something that feels less isolating. Because of this, schools should make sure their social media pages are personal and compatible as a way to keep interacting with students and parents while learning remotely. 
Make Accommodations for Different Family Circumstances
Some families have different challenges they might face based on the specific communication strategy used during distance learning. Whether it is a lack of technology and communication channels, language and audio barriers, or time constraints that don't allow for timely responses, many families are experiencing challenges with remote communication. The best way to accommodate these families is to first give them an outlet to share their situation with you, and then make changes to your communication plan to accommodate them. 
Monica gave an example of sending out an audio newsletter so that families with literacy challenges can still listen to the newsletter and receive the information. An easy way to do this is to record yourself reading the newsletter and attach the recording to your email. This also gives families a sense of support and shows how important they are to the school's community.
To make communicating effectively during distance learning even more understandable, we put together this SlideShare deck so that you can have an easily accessible resource to support how to effectively communicate with your audience.
On this episode of Tackling Tech Podcast, Brett McGrath speaks to Dr. Monica Burns, ed-tech and curriculum consultant, author, and former NYC public school teacher. Monica is known for her ClassTechTips.com website that serves as a place for K-12 educators to learn. Monica usually travels across the country to schools to help them integrate technology in a meaningful and sustainable way. Since the quick shift over to remote learning, she shares her observations of K-12 schools during this difficult time. They talk specifically about maintaining good communication during this challenging time, and how to streamline those practices following this period.
Learn how to create effective PD strategies at our first Professional Development Summit on May 29th!
In addition to web browser updates and bug fixes, Dyknow released several major product updates, new features and enhancements. Check out Dyknow's 2021 Year in Review!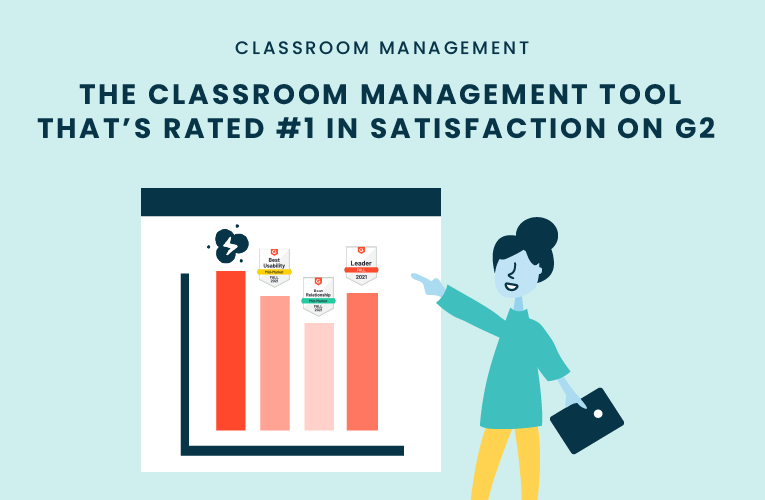 K-12 Administrators across the world trust G2 as the #1 platform to find, research, and choose EdTech tools that solve the most pressing problems their teachers are experiencing. In G2's Fall 2021 Reports, Dyknow was once again rated #1 in overall Satisfaction out of...
On this episode of Tackling Tech, Tierra Leustig interviews Scott Bayer about being an anti-racist teacher, diversifying reading lists, creating inclusive learning environments, and leveraging ed-tech in non-technical ELA classrooms. Scott Bayer is a High School...