Searching for a solution to monitor student MacBooks in your K12 classrooms?
Dyknow's classroom management software gives teachers the ability to proactively monitor student MacBooks, empowering them to defeat distractions and keep students on task. 
Here's what our MacBook customers have to say about monitoring student Macbook devices with Dyknow…
"Dyknow has changed the way I am able to connect and engage with my students on MacBooks! This application has made it possible for students at all levels to interact, research, and test without the temptation of the internet and other applications. Many students work better when they keyboard, and without Dyknow, that was not possible. Now all students can access the technology to help them perform at their very best. Dyknow is truly a game changer!"

– Laura G., Teacher, Briarcliff Manor Union Free School District
"Dyknow is GREAT for keeping students engaged in a 1:1 MacBook Setting. I do not have to remind students all day to get off of games or get on task, Dyknow let's me do it without saying a word!"

– Kerri W., Teacher, MSD of Lawrence Township
Dyknow's classroom management software allows teachers to monitor student MacBooks with ease, knowing that students are on task during class. Teachers and administrators alike are thrilled with Dyknow's ability to monitor student MacBooks, allowing them to defeat distractions in the classroom and increase student productivity. If you have a K12 classroom that uses 1:1 student MacBook devices, Dyknow's classroom management software can help monitor those student devices! 
Want to monitor student MacBooks in your classroom?
In addition to web browser updates and bug fixes, Dyknow released several major product updates, new features and enhancements. Check out Dyknow's 2021 Year in Review!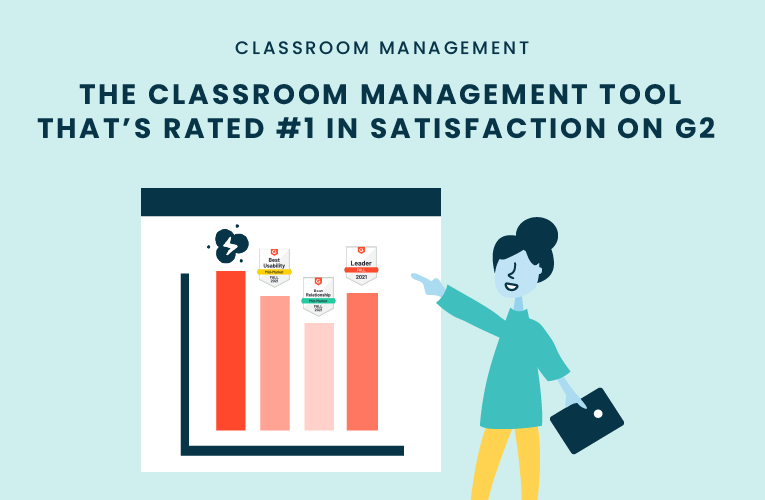 K-12 Administrators across the world trust G2 as the #1 platform to find, research, and choose EdTech tools that solve the most pressing problems their teachers are experiencing. In G2's Fall 2021 Reports, Dyknow was once again rated #1 in overall Satisfaction out of...
On this episode of Tackling Tech, Tierra Leustig interviews Scott Bayer about being an anti-racist teacher, diversifying reading lists, creating inclusive learning environments, and leveraging ed-tech in non-technical ELA classrooms. Scott Bayer is a High School...