Teachers are searching for the best alternatives to learning to keep students and staff as safe and healthy as possible in the age of COIVD-19. All educators are innovating and creating the best possible outcomes for their students and schools throughout the uncertainty of this time. Education has transformed into hundreds of different structures, styles, lessons, goals, plans, and ideas. As educators search to find a medium between normal and adjusting to the new ways of instruction hybrid learning has become a popular solution to the continuation of education during the pandemic. We heard from educators across the nation to define hybrid learning.
A Definition for Hybrid Learning
Hybrid learning is a combination of in-person and distance learning. With the restrictions COIVD-19 presents, educators have looked for ways to still try to find some normalcy within all of the chaos. Having some students come to school and participate in person while the other part of the class is attending via video call. 
Hybrid learning looks different for many schools. Some schools have students volunteer to do in-person learning while others rotate in-person and remote learning days between 2 halves of a class. The tools and activities during hybrid learning are all different wherever you go. During this time tech coaches have had a much more prominent role in the classroom to ensure the use of technology is being used efficiently and effectively. 
Teachers who were once avoiding the use of technology in their classroom have now been introduced and acquainted with different technological tools which propelled the education world forward in many ways. The advancements that these new instructional styles that incorporate technology provide are far and large. This generation of students is the first to grow up in an almost fully digital world; with technology in education these students will be technically competent before even entering the workforce.
It is important to note that as of now and for the near future, education will fluctuate between remote, hybrid, and in-person learning. Debra Jacoby stated, "It all comes back to planning, thinking about how often you want students to respond and what tools you can use for this." Hybrid learning works best when the student's needs are of interest. Use tools to support students as best as possible.
Start teaching confidently with Dyknow for free!
In addition to web browser updates and bug fixes, Dyknow released several major product updates, new features and enhancements. Check out Dyknow's 2021 Year in Review!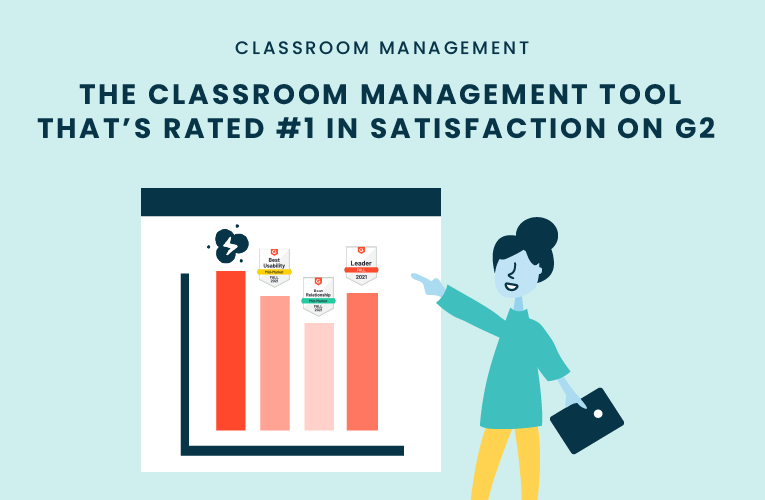 K-12 Administrators across the world trust G2 as the #1 platform to find, research, and choose EdTech tools that solve the most pressing problems their teachers are experiencing. In G2's Fall 2021 Reports, Dyknow was once again rated #1 in overall Satisfaction out of...
On this episode of Tackling Tech, Tierra Leustig interviews Scott Bayer about being an anti-racist teacher, diversifying reading lists, creating inclusive learning environments, and leveraging ed-tech in non-technical ELA classrooms. Scott Bayer is a High School...