Recent events have caused educators to shift to what is a new idea for many, distance learning, although some educators have been practicing it for some time. 
The idea of distance education was first discussed in a pamphlet of the University of Wisconsin-Madison in the United States. After that, the term continued to evolve and become a history of flexibility.  
To truly understand the history of how distance education developed and its impact on K-12 education, we first must understand what exactly it means.  
A Definition for Distance Learning 
Distance learning is characterized as learning that takes place outside of a classroom. To stay in communication, teachers and students use digital devices and systems such as email or the internet. 
As the University of the People discusses, the two key differences between in-class learning and distance learning are location and interaction. The location for traditional learning takes place in a classroom, whereas distance learning is done remotely, in teachers' and students' respective locations. As far as interaction time, students that use traditional learning have consistent physical interactions with their teacher and peers, whereas there is little to no physical interaction with fellow students and peers during distance education.
As many educators navigate the world of distance education during this time, the differences from a traditional classroom can be overwhelming. While discussing how to graduate teachers from "tech uncomfortable" to "tech comfortable" during distance learning, Media Specialist and Technology Coach at Hopewell Valley Central High School, Eric Guise (@GuiseGotTechEd) had some great advice to focus on resources that fit the needs of the tech uncomfortable and adapt advanced resources to the tech comfortable.
What are the Different Types of Distance Learning?
Now that we have established distance learning is primarily characterized as learning that happens remotely, there are also several forms of it that serve different purposes. 
Synchronous learning

: When learning is happening at the same time or perhaps at the same place for all students. 

Asynchronous learning

:  Student learning takes place at different times and there is a deadline set by the teacher. 

One-on-One

: Distance learning can take away classroom distractions and can give teachers more of an opportunity to work with students individually. 
It can be very daunting for teachers to switch from teaching in-class to teaching remotely. These different forms can give teachers options to choose a mix that best fit their teaching style. 
To make distance learning even more understandable, we put together a SlideDeck to explain what distance learning is, the history of distance learning, and the different types of distance learning that may take place:
The idea of distance learning has evolved over time and has become especially prevalent today, as teachers and students have adapted to working remotely. Distance learning can be difficult to navigate, as it is very different from the traditional classroom and there are different forms of it, so try focusing on resources during this time that best fit your needs. 
Start teaching confidently with Dyknow for free!
In addition to web browser updates and bug fixes, Dyknow released several major product updates, new features and enhancements. Check out Dyknow's 2021 Year in Review!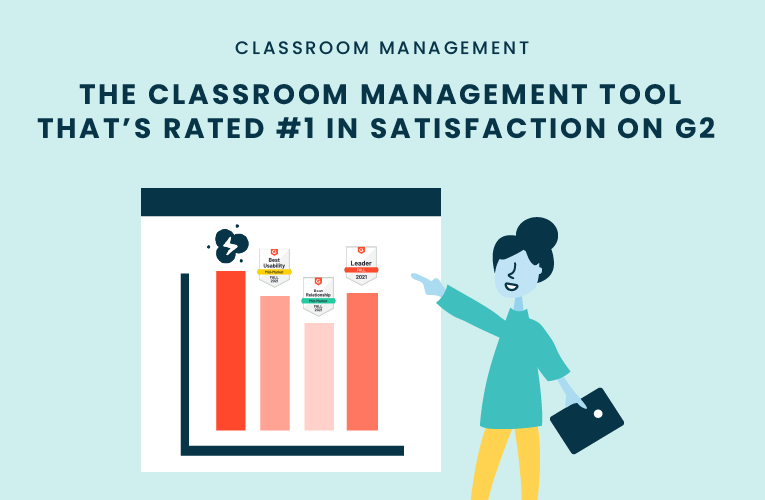 K-12 Administrators across the world trust G2 as the #1 platform to find, research, and choose EdTech tools that solve the most pressing problems their teachers are experiencing. In G2's Fall 2021 Reports, Dyknow was once again rated #1 in overall Satisfaction out of...
On this episode of Tackling Tech, Tierra Leustig interviews Scott Bayer about being an anti-racist teacher, diversifying reading lists, creating inclusive learning environments, and leveraging ed-tech in non-technical ELA classrooms. Scott Bayer is a High School...