Over the last few years, Technology Coaching has redefined the K12 education industry.
K12 education is no longer only about curriculum – it's about enhancing the curriculum with technology. Educational technology tools are largely beneficial to both students and educators, but technology without Technology Coaches is counterproductive.
Technology Coaches have never been more important, as 70% of schools nationwide have had groups of new hires where 26%-50% were incapable of using technology efficiently in their classrooms.
But what does Technology Coaching actually mean? And what does the role actually entail?
A Definition for Technology Coaching
Technology Coaching is all about one thing: supporting classroom technology integration to maximize student learning and improve teacher efficiency.
While teachers plan engaging curriculum, and tech admins budget district technology investments, Tech Coaches bridge the gap between these roles. Tech Coaches ensure that district technology investments are maximized by coaching educators on effective strategies for using technology to enhance their curriculum. However, Tech Coaches often wear multiple hats and have many responsibilities when it comes to technology in K12 schools.
As Chuck Holland, Richland Two's Director of Instructional Technology, says: "there are three phases to what Technology Coaches do in their school: the overall coaching role, Professional Development as it relates to technology tools and broad instructional strategies, and finally technology management, inventories and work orders."
To make Technology Coaching even more understandable, we put together this SlideShare deck to explain the role, responsibilities, and motivations of Tech Coaches, featuring quotes from experienced Tech Coaches in our large network – from Melanie LeJeune (who solely supports St. Louis Catholic High School's technology), to Chuck Holland (Director of Instructional Technology at Richland Two who oversees a team of 40 tech coaches), our network provides diverse perspectives on the Tech Coach role.
Not a fan of clicking through presentations? Here's what's inside of the SlideShare:
1) Melissa Zeitz | Instructional Technology Teacher, Springfield Public Schools: "Tech Coaching is just helping classroom teachers begin to integrate technology, not just as a substitution, but redefining and modifying their curriculum."
2) Chuck Holland | Director of Instructional Technology, Richland 2: "Our role is to support district-wide initiatives and the 1:1 initiative to maximize student learning with the use of technology."
3) Melanie LeJeune | Technology Integration Coach, St. Louis Catholic School: "Tech Coaching gets back to the basics to focus on good teaching strategies, instruction, and technology to support both of those. Tech Coaches know how to facilitate instructional strategies in the classroom and what kind of technology, if any, helps to make that strategy more effective."
4) Justin Keene | Technology Facilitator, Charlotte-Mecklenburg Schools: "Tech Coaching consists of a lot of one-on-one coaching with teachers, as well as a lot of behind the scenes works for our admin programs and all other technologies that make the school function."
With access to a network of 3,000+ Technology Coaches nationwide, schools work with Dyknow to ensure their classroom technology investment is being maximized. Learn more about us here.
Check out more of our helpful resources for Technology Coaches:
Want more insider content specific to technology coaching?
In addition to web browser updates and bug fixes, Dyknow released several major product updates, new features and enhancements. Check out Dyknow's 2021 Year in Review!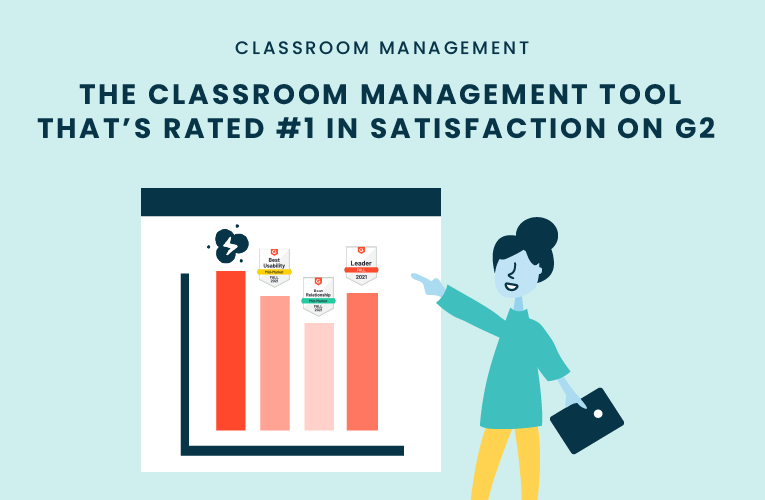 K-12 Administrators across the world trust G2 as the #1 platform to find, research, and choose EdTech tools that solve the most pressing problems their teachers are experiencing. In G2's Fall 2021 Reports, Dyknow was once again rated #1 in overall Satisfaction out of...
On this episode of Tackling Tech, Tierra Leustig interviews Scott Bayer about being an anti-racist teacher, diversifying reading lists, creating inclusive learning environments, and leveraging ed-tech in non-technical ELA classrooms. Scott Bayer is a High School...