Back to school in 2020 is a uniquely different experience for all educators due to the coronavirus pandemic. K-12 schools across the nation are facing many uncertainties while going back to school and are preparing as best as they know how.
Recently Darrin Peppard (@DarrinMPeppard), Superintendent at West Grand School District, joined us on the Tackling Tech Podcast to discuss how he is tackling back to school season in 2020. He talked us through his school district's next steps for back to school and the advice he would give K-12 educators during this time. Darrin understands how challenging this time is for all educators, but he wants to encourage everyone to stay calm and optimistic during this time as we are all going through it together.
Next Steps for Back to School 2020
Darrin has had 25 years of experience in K-12 leadership positions, but he has never experienced a back to school season quite like this one. Here are some of his school district's next steps for preparing for back to school in 2020.
Training sessions for staff:

Although there are many distractions during this time, it is still important to take time for personal growth. To continue this personal growth, West Grand School District held very powerful training for all staff that focused on how to lead and learn during this time of the pandemic. 

Implementing new protocols:

With the safety of students and staff at the forefront during back to school in a pandemic, K-12 schools across the country have implemented new safety protocols. Many schools require the use of masks, daily sanitization of classrooms, and the maintaining of distance between students.

Stay inspired:

This back to school season has been very stressful for K-12 educators. Darrin wants to eliminate some of this stress by focusing on getting his staff fired up and continue to keep them inspired. 

Reflect on the past: It is important to look back on last school year and be proud of yourself. It was not easy to flip from face-to-face instruction to remote learning in a short amount of time. Take time to reflect on mistakes that you may have made last year and how you could better approach those situations during this back to school season.
Back to School 2020 Advice
This back to school season has brought its challenges, but Darrin also wants to remind educators that what has been learned during this time is invaluable. Now going into this school year Darrin suggests you take this opportunity to create processes that are more effective than back in March. He suggests it is all about finding the perspective of where we once were and where we are going. 
Darrin also urges that parents should expect even more when going back to school and he urges educators to deliver more. He reminded educators to set the word "normal" aside, as the goal for education should not be to return to the "normal" that was in place before COVID-19, but to move forward and innovate as a result of this time of forced remote learning. It is important to take the next steps for back to school 2020 that best benefit your staff and students, but as Darrin explains best, "to look back and want to return to 'normal' would be taking a step backward."
Listen to full conversation with Darrin Peppard
On this episode of Tackling Tech Podcast, powered by Dyknow, Brett McGrath talks with Darrin Peppard, a Superintendent in Colorado. His book, "Road to Awesome," is about becoming a school leader who focuses on student's triumphs, instead of focusing on discipline and what students are doing wrong. Unlike most leaders, Darrin despises strategic plans; rather, he likes to create a vision that everyone in the school can get on board with.
Start teaching confidently with Dyknow for free!
In addition to web browser updates and bug fixes, Dyknow released several major product updates, new features and enhancements. Check out Dyknow's 2021 Year in Review!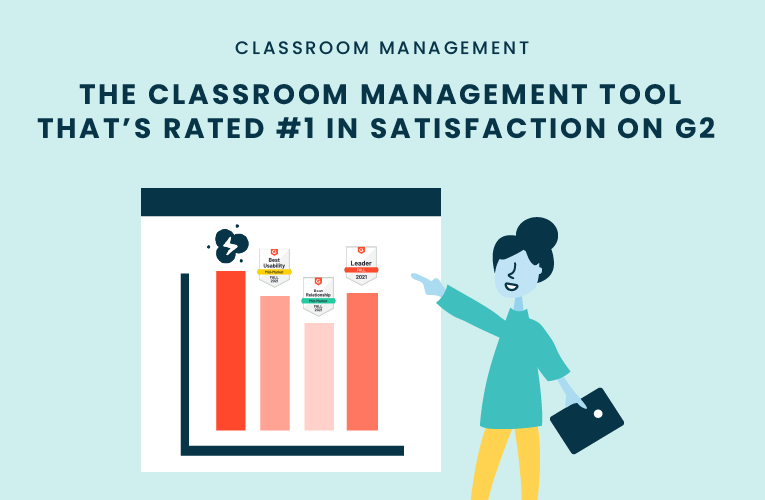 K-12 Administrators across the world trust G2 as the #1 platform to find, research, and choose EdTech tools that solve the most pressing problems their teachers are experiencing. In G2's Fall 2021 Reports, Dyknow was once again rated #1 in overall Satisfaction out of...
On this episode of Tackling Tech, Tierra Leustig interviews Scott Bayer about being an anti-racist teacher, diversifying reading lists, creating inclusive learning environments, and leveraging ed-tech in non-technical ELA classrooms. Scott Bayer is a High School...