District size plays a large role in how Technology Teams are structured and managed to ensure the success of 1:1 student device programs. In our September Tech Coach Corner Webinar, we heard from a panel of 3 Tech Coaches from different sized districts to understand how they overcome roadblocks in their various districts. To get some further insight into managing a large 1:1 student device program, our team spoke with Jacob Standish, Program Manager of IT Strategies at Charlotte-Mecklenburg Schools in Charlotte, NC, who lead their district's Dyknow implementation.
We have previously worked with Jacob to understand why CMS invested in Dyknow's classroom management solution and how to effectively roll out a large 1:1 student device program. Jacob presented with Dyknow at NCTIES 2019 on "How Charlotte-Mecklenburg Schools Use Technology To Defeat Student Device Distractions" and from that presentation, we gathered some key takeaways on effectively rolling out a 1:1 student device program. 
Jacob manages a large team of Technology Coaches who are dispersed between 170 different buildings in his district. We wanted to learn from him about how he manages such a large Technology Team while also maintaining consistency in technology instruction throughout 170 different buildings. 
Jacob Standish's Tips to Maintain Instructional Consistency in a Large 1:1 Student Device Program
Provide supportive resources virtually.
Because he manages a team of Tech Coaches who are dispersed between 170 locations, most of the support for CMS's 1:1 student device program that Jacob provides has to be virtual. He provides this support by communicating resources to them through email and conducting different training sessions. Throughout the year, his team will conduct smaller sessions and they provide a self-paced assessment over the summer to get them ready for the coming year. In order to make sure Tech Coaches have access to resources and he doesn't have to consistently send them whenever a question arises, Jacob created a folder where he has organized resources for Tech Coaches, complete with screenshots to make sure they are fully explanatory. He says that one of the most important parts of this folder is the fact that it is easily shareable between Tech Coaches. He keeps this knowledge base up to date so that it is relevant to questions that his team has so that he's not constantly repeating himself when answering questions. Having everything in one place also allows him to be able to know exactly where to point his Tech Coaches when they come to him with questions. 
Embrace a troubleshooting mindset with practical exams.
Jacob also created an annual practical exam where his Tech Coaches are given 10 scenarios of things they might need to do and they go into a test situation and fix those problems. These scenarios can range from changing a user's password to installing a Chrome extension. This helps him understand who needs help and more support, giving them the opportunity to measure instructional consistency virtually instead of going to all 170 buildings to individually measure supportive capabilities. Jacob says that one of the most important aspects of this exam is that it reinforces a troubleshooting mindset among CMS Tech Coaches in relation to their 1:1 student device program. He believes that first and foremost, Technology Coaches need to adopt a troubleshooting mindset in order to effectively help teachers when they have questions. 
Jacob Standish is an experienced Program Manager for CMS's 1:1 student device program. As a Dyknow user, we have worked with him before in various capacities, which is why we will be hosting our October webinar with him as our guest host. Keep an eye out to register for this webinar soon!
Manage your district's 1:1 student device program with Dyknow
In addition to web browser updates and bug fixes, Dyknow released several major product updates, new features and enhancements. Check out Dyknow's 2021 Year in Review!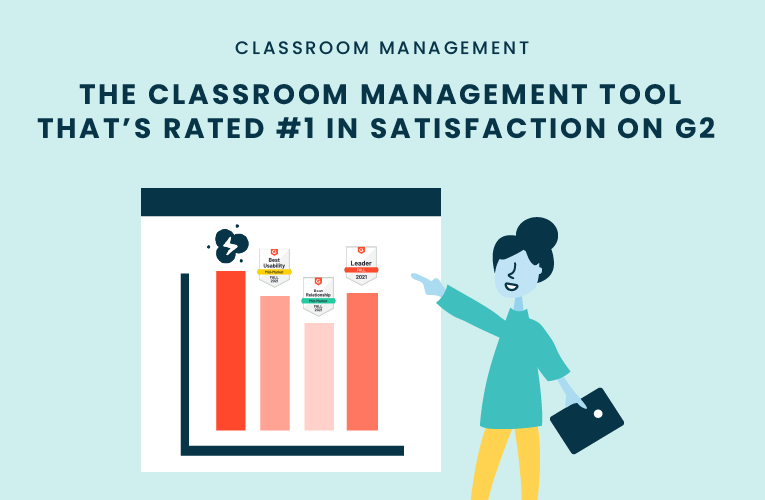 K-12 Administrators across the world trust G2 as the #1 platform to find, research, and choose EdTech tools that solve the most pressing problems their teachers are experiencing. In G2's Fall 2021 Reports, Dyknow was once again rated #1 in overall Satisfaction out of...
On this episode of Tackling Tech, Tierra Leustig interviews Scott Bayer about being an anti-racist teacher, diversifying reading lists, creating inclusive learning environments, and leveraging ed-tech in non-technical ELA classrooms. Scott Bayer is a High School...