As students rush out the doors for summer vacation, district technology teams across the country enter maintenance and planning mode to prepare for the upcoming school year. Our team interviewed Dr. Chris Smallen, CTO at Lenoir City Schools and members of his district technology team, Renee Loan and Mark Hudson, to learn how they work together over the summer to ensure continued success for their district's 1:1 student device program in the upcoming school year. With the school year coming to an end and summer fast approaching, we highlight a list of applicable duties you can consider to add to your summer technology plans as you to prepare for the 2019-2020 school year!
When students and teachers leave for summer, how does your district technology team prepare for the upcoming school year?
District Technology Team's Priorities
Summer School. As soon as teachers leave, the district technology team gears up and is responsible for preparing and managing the technical side of summer school.
Technology Team Training. The summer months open up training time for the entire district technology team to get caught up to speed and learn about new updates and products.
Technical Network and Device Maintenance. A large amount of the Chromebooks get inventoried, refreshed, and set up for the next school year's deployment.
Mark's Priorities
Virtual Home School. Get all the paperwork, advertising, and conversations completed to make virtual home school a possible and reliable option for students in the upcoming school year.
Renee's Priorities
Professional Development. Plan and host a series of professional development training opportunities throughout the summer and first semester of the upcoming school year to ensure appropriate technology use is maximized for all students and teachers.
"The purpose of technology support at

Lenoir City Schools

is to provide services that aid in engaging, challenging, and inspiring students." Every summer this district technology team comes together to reboot, collaborate, and divide and conquer all the work that goes into setting up and running a successful 1:1 student device program.
We hope you find these district technology team tips helpful as you prepare this summer for the upcoming school year. Keep an eye out for future posts featuring district technology teams like your
There's more where that came from! Want helpful edtech resources hitting your inbox?
In addition to web browser updates and bug fixes, Dyknow released several major product updates, new features and enhancements. Check out Dyknow's 2021 Year in Review!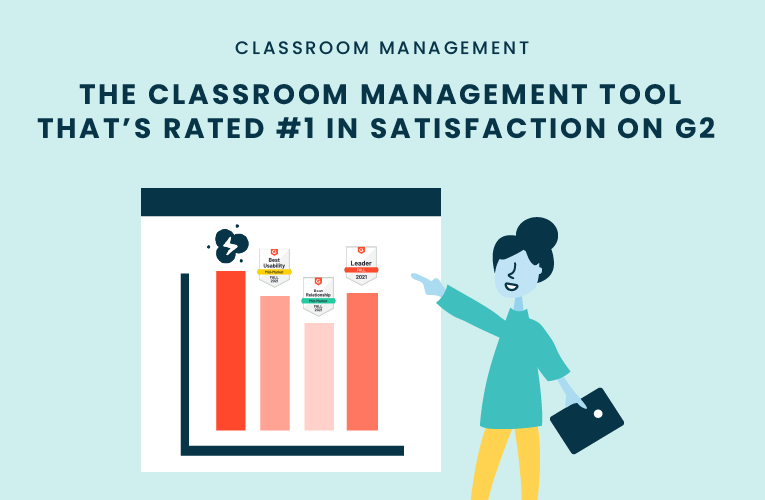 K-12 Administrators across the world trust G2 as the #1 platform to find, research, and choose EdTech tools that solve the most pressing problems their teachers are experiencing. In G2's Fall 2021 Reports, Dyknow was once again rated #1 in overall Satisfaction out of...
On this episode of Tackling Tech, Tierra Leustig interviews Scott Bayer about being an anti-racist teacher, diversifying reading lists, creating inclusive learning environments, and leveraging ed-tech in non-technical ELA classrooms. Scott Bayer is a High School...