According to a report from Front Row Education, "more than 50% of teachers report having a one-to-one student device ratio in their classrooms, while more than 75% of teachers report using technology daily with their students." Technology is changing K12 education and creating relationships that may not have existed previously. Today, a gap still exists between IT and educators. Whether it's a lack of understanding, limited communication, or minimal effort, frustrations exist on both sides of the house. 
At the CoSN 2019 National Conference, our team attended a session, "Bridging the Gap Between IT & Educators." During the session, the presenter addressed the current gaps that exist between both parties and answered three questions. 1. What does IT want from education? 2. What does education want from IT? 3. How might we bridge that gap? Below we outline some of the points he shared and added a few of our own.
What does IT want from education?
Greater understanding of technology
Recognize that there is no "magic" fix, it takes hard work
Inclusion in education
Self-help effort
What does education want from IT?
Know the business of education
Better "customer service"
Follow through
Understanding without belittlement
How might we bridge that gap?
Understand that education & IT are now a team. Interact in person, not just over the phone or computer. Work together, not apart to accomplish the same goal, preparing successful students for the 21st-century digital workforce.
IT needs to focus on servicing the user. Teachers and students are IT's customers. By adopting a customer service mindset, IT can better serve educators and empower them to self-help in the future.
Educators need to understand technology better. By connecting with educators, IT can create a culture that fosters digital learning and technology understanding among teachers through professional development, training, and support.
Open and inclusive communication. Prior to finalizing a decision, share your plans with other departments. This way other parties can feel like their voice is heard, resulting in a smoother buy-in process for all.
Provide educators with helpful technology resources. Giving educators the right tech stack can help further their understanding of how technology can improve teaching and learning. Many of our customers find that Dyknow helps to break down the barriers between IT and educators, by giving teachers the confidence they need to increase appropriate student-device usage in their classrooms.
Districts across the country have already made leaps-and-bounds in building and fostering better relationships across IT and educators. In fact, the CoSN 2019 IT Leadership Survey findings report that "IT leaders are looking to be more relevant to teachers and learning, with 75% of IT leaders saying it's important to be more responsive to educator IT needs in the classroom." 
In order to bridge the gap between IT and educators at your school district, try applying the points above to your relationships and processes.
There's more where that came from! Want helpful edtech resources hitting your inbox?
In addition to web browser updates and bug fixes, Dyknow released several major product updates, new features and enhancements. Check out Dyknow's 2021 Year in Review!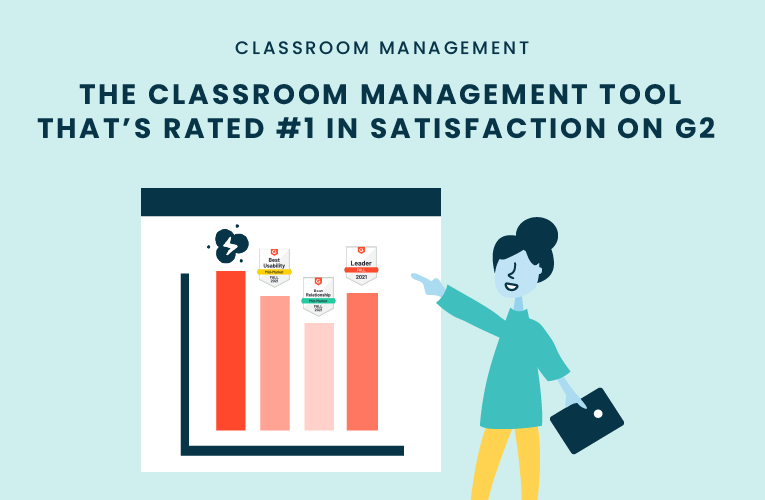 K-12 Administrators across the world trust G2 as the #1 platform to find, research, and choose EdTech tools that solve the most pressing problems their teachers are experiencing. In G2's Fall 2021 Reports, Dyknow was once again rated #1 in overall Satisfaction out of...
On this episode of Tackling Tech, Tierra Leustig interviews Scott Bayer about being an anti-racist teacher, diversifying reading lists, creating inclusive learning environments, and leveraging ed-tech in non-technical ELA classrooms. Scott Bayer is a High School...