As technology integration in K-12 classrooms increases, it becomes critical to promote and teach digital citizenship to students on a daily basis. 
What is Digital Citizenship?
"Students are more exposed to the internet than ever. Young children spend around seven hours every day in front of a screen, and most teenagers have access to a mobile device." This quote from an EdTech Magazine article earlier this year, provides context for just how prevalent technology is in the day-to-day lives of students. Although this use of technology also takes place outside the classroom, increasing technology integration means that the majority of these hours on devices takes place in K-12 classrooms.
Because most students are using devices consistently during class time, this becomes the optimal environment for teachers to encourage students to become responsible, safe, and effective digital citizens.
But what does digital citizenship mean in practice? And how can digital citizenship initiatives be effectively implemented district-wide?
How To Promote Digital Citizenship with K-12 Technology Integration
As an EdTech partner to thousands of K-12 educators, we strive to provide a platform for leaders in education to share their stories of how they promote important movements and initiatives in their districts. This month we are partnering with Chuck Holland, Director of Technology Integration at Richland District Two to co-host our December webinar on how to encourage and promote digital citizenship in K-12 classrooms.
Join us for our webinar, How To Promote Digital Citizenship with K-12 Technology Integration on Wednesday, December 18 at 12:30 p.m. ET, to learn more about what digital citizenship means across K-12 technology integration in the classroom, and how to teach students to be responsible digital citizens in and outside of the classroom.
What You'll Learn…
Makerspace and the Maker Education Movement are quickly taking hold in social media centers and classrooms that want to increase focus on STEAM initiatives. In this webinar, you will learn what the Maker Movement is, and find ways to get started bringing Science, Technology, Engineering, Arts and Mathematics into your classroom or school library.
Chuck Holland
Director of Technology Integration, Richland District Two
As the Director of Instructional Technology for his district, Chuck Holland works with a team of 36 Tech Coaches who are spread throughout their large district, as well as with a team of 4 Tech Coaches at the district level. Their goal is to support district-wide initiatives like digital citizenship, the 1:1 initiative, and K-12 technology integration to maximize student learning with the use of technology. In a conversation that we had with Chuck earlier this year, he explained that "first and foremost, tech coaches should be great listeners, understanding what teachers are trying to accomplish and steer teachers towards the right technology solution through questioning to work towards the answer on their own."
Understanding how to create long-term digital citizenship programs in K-12 classrooms is of the utmost importance. K-12 technology integration is only increasing, which means that the classroom is the first and best place where students learn how to be responsible, safe and effective digital citizens. Everyone from Tech Directors to Tech Coaches to Teachers should understand the fundamentals of what digital citizenship means, how to promote it on a daily basis, and investing in the right tools that help students become the best digital citizens both in the classroom and outside of it. 
Promote digital citizenship in your district
In addition to web browser updates and bug fixes, Dyknow released several major product updates, new features and enhancements. Check out Dyknow's 2021 Year in Review!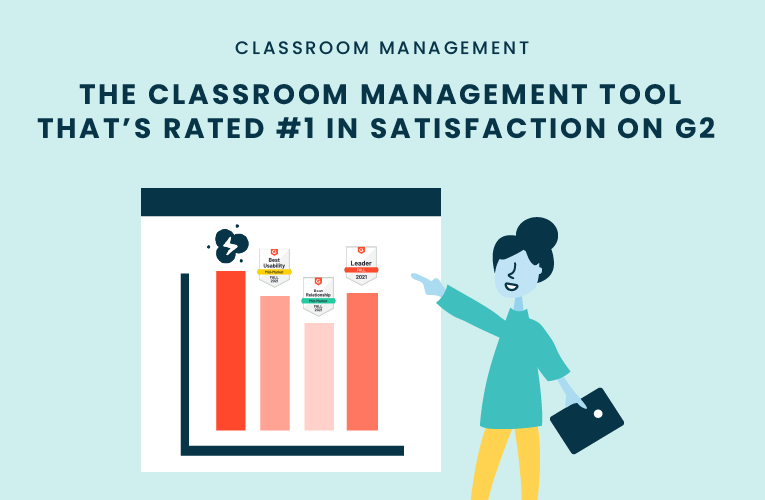 K-12 Administrators across the world trust G2 as the #1 platform to find, research, and choose EdTech tools that solve the most pressing problems their teachers are experiencing. In G2's Fall 2021 Reports, Dyknow was once again rated #1 in overall Satisfaction out of...
On this episode of Tackling Tech, Tierra Leustig interviews Scott Bayer about being an anti-racist teacher, diversifying reading lists, creating inclusive learning environments, and leveraging ed-tech in non-technical ELA classrooms. Scott Bayer is a High School...