Although back to school season is nearing an end, technology teams are still encountering roadblocks that arise during this time. Whether it be balancing new and experienced teachers, introducing new technology, or distributing student devices, Tech Coaches run into unexpected challenges at the beginning of the year. It is important to identify these roadblocks early and learn how to overcome them in order to anticipate similar roadblocks the following year and improve overall Technology Coaching processes. 
That's why we've partnered with 3 Technology Coaches in our network as panelists for Dyknow's Tech Coach Corner webinar panel "Back To School Roadblocks and Tips to Overcome Them" on Wednesday, September 18th @ 12:30 PM ET. 
Our panelists will be answering questions from our Tech Coach audience submitted before the webinar in order to provide actionable tips to overcome these challenges in your school.
Have a question or topic you think the panelists should discuss?
Melanie LeJeune
Title: Technology Integration Coach
School: St. Louis Catholic High School
School Size: 600 Students
Melanie is a Technology Integration Coach/Librarian at St. Louis Catholic High School.  She began her journey in education 21 years ago. Her library experience and master's degree in Library & Information Science were instrumental in preparing her to be a tech coach.  She is also a Microsoft Innovative Educator Expert, Microsoft Master Trainer, and Skype Master Teacher. One of her favorite quotes is "I am always learning, always discovering" by Isamu Noguchi.  She loves sharing the joy of learning and discovering with teachers and students. She developed a OneNote Student Avenger program at her school in which students are tested and trained to mentor others.
Daniel Manseau
Title: Technology Facilitator
School: Edward P. Boland Elementary, Springfield Public Schools
School Size: 26,000 Students
Daniel  has been teaching for the past twenty years, with the past fourteen years as the Instructional Technology Teacher and Coordinator for the Edward P. Boland Elementary School in Springfield, MA. Daniel believes that technology can provide all students with enhanced and authentic learning experiences, but that it ultimately has to start and end with good teaching to be truly effective. Currently, he is coaching his fellow K-5 teachers in the implementation of the Digital Literacy and Computer Science Standards for Massachusetts schools. He serves as the treasurer of the Computer Science Teachers Association (CSTA) of Western Massachusetts.
Justin Keene
Title: Technology Facilitator
School: William A. Hough High School, Charlotte-Mecklenburg Schools
School Size: 147,000 Students
Justin considers himself to be a professional problem solver who thrives off learning new skills while finding ways to help others.  After 10 years of teaching history, he moved into a technology leadership role through leading staff professional development. In the years since he has discovered a passion for coding solutions for schools by utilizing Google Apps Script. Justin is a National Board Certified Teacher, a Certified Google for Education Trainer, and has a Master's Degree in Instructional Technology.
Back to school roadblocks differ between district size, team structure and device type, which is why we chose panelists from three different district sizes.  Learn actionable tips to overcome these roadblocks – not only during back to school season but throughout the year! We hope to see you at the event!
Learn helpful tips to overcome back to school roadblocks!
In addition to web browser updates and bug fixes, Dyknow released several major product updates, new features and enhancements. Check out Dyknow's 2021 Year in Review!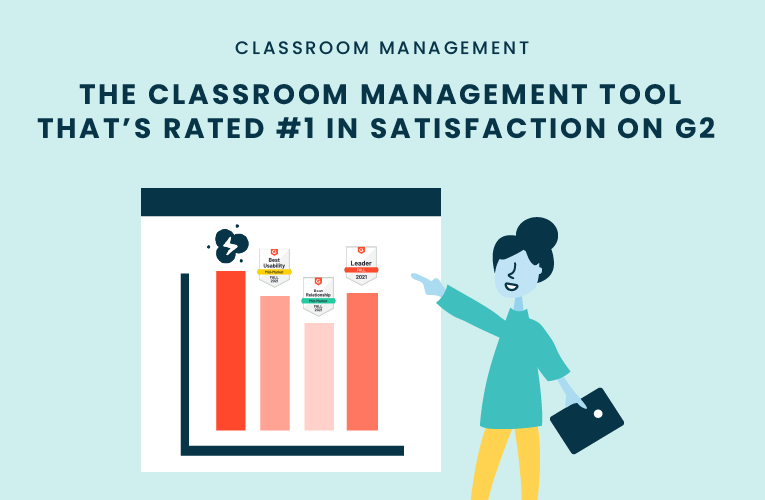 K-12 Administrators across the world trust G2 as the #1 platform to find, research, and choose EdTech tools that solve the most pressing problems their teachers are experiencing. In G2's Fall 2021 Reports, Dyknow was once again rated #1 in overall Satisfaction out of...
On this episode of Tackling Tech, Tierra Leustig interviews Scott Bayer about being an anti-racist teacher, diversifying reading lists, creating inclusive learning environments, and leveraging ed-tech in non-technical ELA classrooms. Scott Bayer is a High School...