Professional Development is a great way for teachers to advance skills, learn about technology tools, and develop instructional strategies to maximize student learning. Many teachers may view professional development collaboration simply as required sessions each semester, however, it is beneficial to strive for professional development collaboration to be an everyday activity. The summer months are a great time to plan new PD strategies to prepare to the new semester.
How to Consistently Seek Professional Development Collaboration in Your School
We were able to talk with former principal and CEO of Gomo Ed Services, Dr. Josue Falaise (@josuefalaise), to learn about his suggestions for how to maintain consistent professional development throughout the year.
Evaluate Your School's System for Professional Development Collaboration
Beginning with an overview of your school's current processes for professional development collaboration is a great way to begin this evaluation process. Understanding the process your school uses will help when adapting this system to an everyday structure. 
When evaluating his school's system for professional development, Dr. Josue found that his teachers look at Professional Development through a curriculum lens. Looking at the big picture, he then broke his school's PD system into three questions that teachers can use to evaluate their progress daily. 
These three questions are:
What do we want students to know?

How do we know when they know it?

What do we do if they still don't understand it?
Create a Professional Development Collaboration Action Plan Equipped with Expectations and Goals
After evaluating your school's current system for professional development, it will be easier to highlight expectations and goals for the semester and the entire year. 
Dr. Josue gave an example of one teacher who shared her goal of going green during a faculty meeting. She wanted to use her time during professional development collaboration to spread awareness of her goal to transition paper assessments into online tools like Google Forms. By sharing this goal, this teacher gained support from others and was able to achieve her goal. 
Encouraging frequent conversations about your goals and expectations during a professional development meeting can motivate change and growth within your school. 
Continue to Reevaluate Your School's System and Goals dealing with Professional Development Collaboration
Once you have evaluated your system and set goals, an important step for continual professional development collaboration is re-evaluation. 
A great example of how important re-evaluation is to professional development is the sudden change to remote learning during the COVID-19 pandemic. It is important to understand how your goals and expectations for PD might have changed during this transition to remote learning to continue professional development collaboration.
Continual professional development collaboration is important for discovering new and successful growth tactics. Some easy tips to make this a continual process include evaluating your school's system, creating an action plan with goals and expectations, and following up with revaluation of these system and goals. 
Listen to full conversation with Dr. Josue Falaise
On this episode of Tackling Tech Podcast, powered by Dyknow, Brett McGrath talks with Dr. Josue Falaise about building professional learning communities with teachers and students who are digital citizens and also ensuring cultural competency within K12 school systems.
Learn how to create effective PD strategies at our first Professional Development Summit on May 29th!
In addition to web browser updates and bug fixes, Dyknow released several major product updates, new features and enhancements. Check out Dyknow's 2021 Year in Review!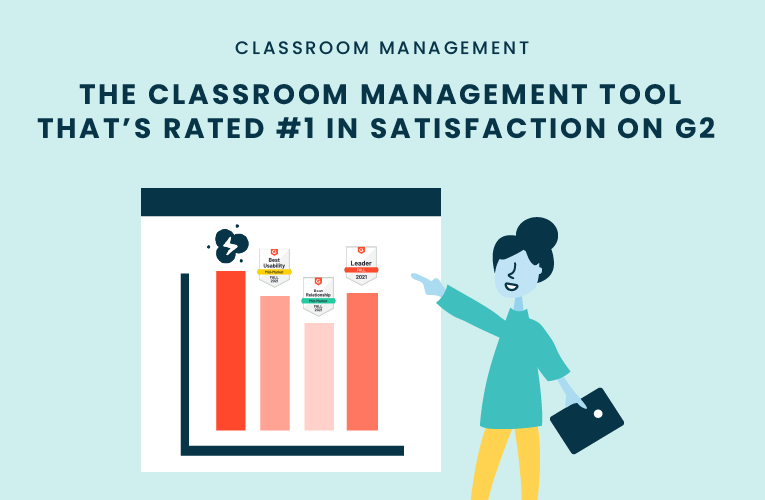 K-12 Administrators across the world trust G2 as the #1 platform to find, research, and choose EdTech tools that solve the most pressing problems their teachers are experiencing. In G2's Fall 2021 Reports, Dyknow was once again rated #1 in overall Satisfaction out of...
On this episode of Tackling Tech, Tierra Leustig interviews Scott Bayer about being an anti-racist teacher, diversifying reading lists, creating inclusive learning environments, and leveraging ed-tech in non-technical ELA classrooms. Scott Bayer is a High School...