The Summer months provide district technology teams across the nation with the opportunity to enter maintenance and planning mode in preparation for Tech Coaching in the upcoming school year. In June, we spoke with Dr. Chris Smallen and members of Lenoir City Schools' district technology team to learn how they work together over the summer to prepare their 1:1 student device program for the upcoming school year. Lenoir City Schools' team outlined their Tech Coaching priorities are: Summer School, Technology Team Training, Technical Network & Device Maintenance, Virtual Home School, and Professional Development for Teachers.
More recently, we spoke with Melissa Zeitz and Daniel Manseau, who are both Instructional Technology Teachers at Springfield Public School District, to see where their Tech Coaching priorities lie during the Summer months. Both Daniel and Melissa expressed that Summer is the ideal time to focus on developing their personal Tech Coaching skills.
These are Daniel and Melissa's Summer Tech Coaching Priorities
Daniel's Summer Priorities:
Daniel explained that he tries "to find the opportunity to deepen the Tech Coaching skills that he already has and look back to reflect on the instruction that he delivered, the strategies he tried and figure out ways to continue to do it better" in the coming school year.
Melissa's Summer Priorities:
Melissa explained that she utilizes a lot of hands-on learning opportunities that are available for Tech Coaching throughout the summer months. She explained how she looks for learning opportunities that will develop her skills as a tech coach, how to better support teachers in the classroom and how to excel as a leader.
Summer Professional Development Opportunities for Tech Coaching:
Daniel and Melissa described some Professional Development opportunities that they take advantage of during the summertime.
1. Attend conferences & working sessions: Both Melissa and Daniel attended the ISTE 2019 Conference in Philadelphia this year and utilized various working sessions to develop their skills. Specifically, Melissa said that she attended "Don't Ditch that Tech! Using Technology to Upgrade to a Differentiated Classroom," as well as sessions on how to use podcasting in the classroom. Melissa is also planning on attending a few other EdTech conferences this summer as well as more specific educational conferences to develop all of her skills.
2. Develop a technology leadership team: Daniel explained how he is developing a digital leadership team this summer to help strengthen classroom technology implementation with Tech Coaching in the coming school year.
3. Utilize Professional Development resources: Resources like books on Tech Coaching as well as EdTech, in general, can be incredibly beneficial to developing Tech Coaching skills. Additional resources like Tech Coach podcasts, newsletters, and social media conversations can be equally beneficial and offer the opportunity to collaborate with tech coaches around the country.
Tech Coaches spend the entire school year supporting teachers with technology, and Summer is a time when they can make some time for developing their own skills in order to provide the best support in the upcoming school year. Utilizing these Professional Development opportunities can help you hone in on your Tech Coaching skills for the upcoming school year!
Do you have other Summer Professional Development tactics that weren't in this post? Tweet us
@Dyknow
and let us know how you work on Professional Development as a Tech Coach during the Summer!
Want to learn from educators like you?
In addition to web browser updates and bug fixes, Dyknow released several major product updates, new features and enhancements. Check out Dyknow's 2021 Year in Review!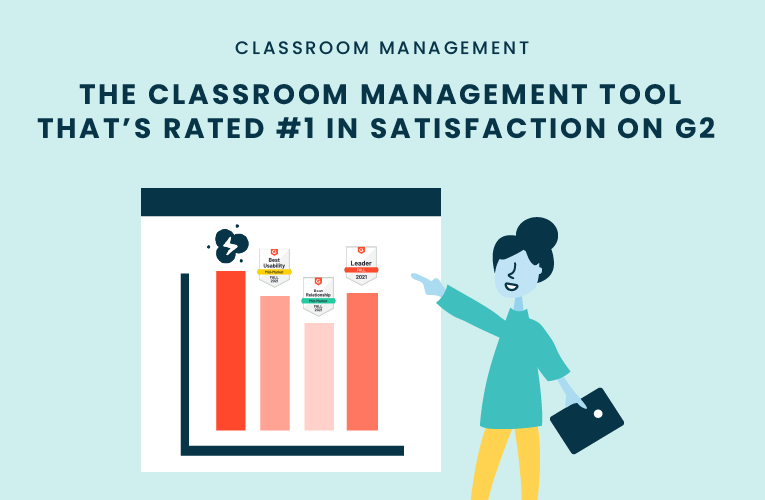 K-12 Administrators across the world trust G2 as the #1 platform to find, research, and choose EdTech tools that solve the most pressing problems their teachers are experiencing. In G2's Fall 2021 Reports, Dyknow was once again rated #1 in overall Satisfaction out of...
On this episode of Tackling Tech, Tierra Leustig interviews Scott Bayer about being an anti-racist teacher, diversifying reading lists, creating inclusive learning environments, and leveraging ed-tech in non-technical ELA classrooms. Scott Bayer is a High School...