Distance learning has changed a lot of things about K-12 education. From the role of technology in remote classrooms to student engagement and flexibility of choice, remote learning is going to change the way that teachers instruct in traditional classrooms moving forward. 
But what about those who provide professional development training and coaching for these teachers?
In a recent conversation with Eric Guise, Tech Coach at Hopewell Valley Central High School, we talked about how professional development and tech coaching has changed for him amid distance learning. 
How has distance learning changed professional development?
Prior to distance learning, Eric explained that he supported teachers at the high school level as a tech coach and by providing professional development. Now that distance learning is in place, he supports the whole district rather than just the high school faculty. The increased number of teachers he now supports has required some changes with his professional development tactics.
Supporting more teachers at different levels of technology comfort
With this increase in teachers whom Eric now supports, he explained that these teachers are all at different levels of tech comfort. He described these teachers as "tech comfortable" and "tech uncomfortable." Since more teachers are now using devices to instruct, there are a lot more "tech uncomfortable" teachers who are getting acclimated to using devices for instruction. This means that not only does Eric have more teachers who need professional development during distance learning, but these teachers need more hands-on training and professional development resources.
Leveraging different technology for professional development
Previously, Eric Guise created a system using Google Calendar where teachers would submit requests for training and professional development. Now that he has a larger volume of requests, he is using a first-come-first-serve email system where teachers can submit requests through email. This allows him to manage the frequent requests better and deliver professional development to all his teachers during distance learning. 
Professional development in the midst of distance learning
Although the fundamentals of professional development will still be used during and following distance learning, the types of professional development and methods through which they are delivered will be effected. As the semester comes to an end it is important to begin thinking about how your professional development will be structured during the summer months and in the Fall.
We are hosting our first-ever completely virtual Professional Development Summit on Friday, May 29th where you can learn from EdTech and K-12 industry leaders about how to conduct effective professional development, what distance learning means for professional development, and how tech coaches should think about professional development moving forward.
Listen to our full conversation with Eric Guise
On this episode of Tackling Tech Podcast, powered by Dyknow, Brett McGrath talks with Eric Guise, the Media Specialist and Technology Coach at Hopewell Valley Central High School in New Jersey, about adapting to this new period of remote learning. In additional to supporting the district and teachers with technology, Eric hosts a tech-centric podcast for busy teachers, GotTechEd.
Start teaching confidently with Dyknow for free!
In addition to web browser updates and bug fixes, Dyknow released several major product updates, new features and enhancements. Check out Dyknow's 2021 Year in Review!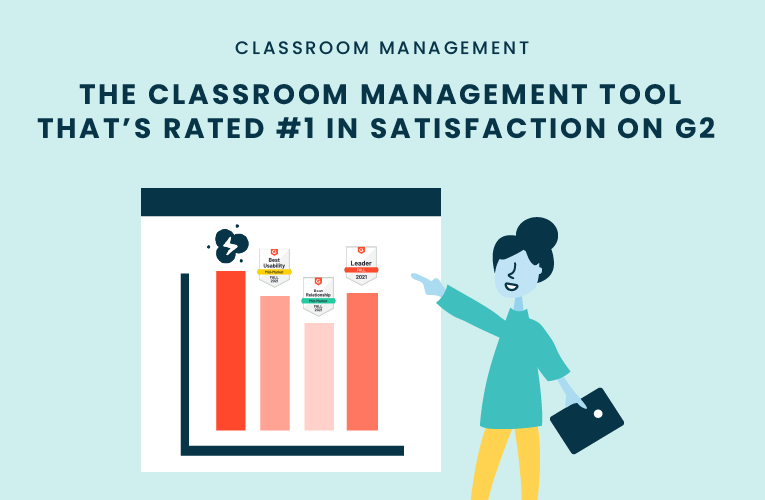 K-12 Administrators across the world trust G2 as the #1 platform to find, research, and choose EdTech tools that solve the most pressing problems their teachers are experiencing. In G2's Fall 2021 Reports, Dyknow was once again rated #1 in overall Satisfaction out of...
On this episode of Tackling Tech, Tierra Leustig interviews Scott Bayer about being an anti-racist teacher, diversifying reading lists, creating inclusive learning environments, and leveraging ed-tech in non-technical ELA classrooms. Scott Bayer is a High School...