Professional development is one of the primary ways that K-12 educators improve their professional skills, tactics, and knowledge to become even more effective in their roles. Professional development activities take many forms, from formal education, specialized training, and in-person events to online resources, collaborative sessions with peers, and testing new methods in the classroom.
Professional development has always been important to the success of K-12 educators, but professional development has never been more critical with the permanent role technology now plays in K-12 classrooms.
A 2018 PwC survey found that "with one estimate indicating as many as 77 percent of jobs will require some degree of technical skill by 2020, it's critical that students are comfortable using technology. Yet only 10 percent of educators, who are responsible for preparing students for that future workforce, feel confident teaching higher-level tech skills.
So, professional development is now of the utmost importance. Not only for teachers to make instruction and technology effective in the classroom, but also for Tech Coaches and Administrators to ensure teachers feel confident and competent using technology in the classroom.
Professional Development for Teachers
When professional development is discussed, it is most often in reference to teachers. Teachers are at the forefront of K-12 education in the classrooms, so the majority of resources go into making sure teachers are constantly refreshed on instructional tactics and strategies that work for their curriculum, particularly in relation to technology integration. Typically, PD is funded and provided to teachers by their school, district, or state-wide groups, and are usually in the form of large events with numerous learning opportunities, informational sessions conducted by school-wide or district-wide Tech Coaches, or online resources that are accessible at any time. It's important to have clear objectives in mind when planning for teacher professional development.
Objectives of Teacher Professional Development
Professional Development for Tech Coaches
When the words "professional development" and "Tech Coach" are used in the same sentence, it is often assumed that Tech Coaches are those who will conduct professional development for teachers, and most of the time, that's true! However, professional development for Technology Coaches is two-fold. First, Tech Coaches put a lot of time and effort into creating thought out and beneficial professional development lessons and material that will help teachers maximize technology in their classrooms. But secondly, Tech Coaches also participate in their own professional development opportunities to keep up with tactics to perform better in their role and better instruct teachers in the long run. These PD tactics can range from large in-person events to podcasts, and webinars that discuss the ins and outs of the role and share stories of those in a role that can be particularly challenging at times.
Objectives of Tech Coach Professional Development
Gain knowledge on new strategies and tactics for conducting effective professional development for all teachers by leveraging a network of Tech Coaches across the globe. 
Understand the fundamentals of balancing instruction and technology in the classroom, and that technology is merely a complement to instruction. 
Build a larger network of Tech Coaching peers and industry leaders who can share their knowledge and stories as a consistent resource for learning and collaboration. 
Looking for an online PD opportunity?
In addition to web browser updates and bug fixes, Dyknow released several major product updates, new features and enhancements. Check out Dyknow's 2021 Year in Review!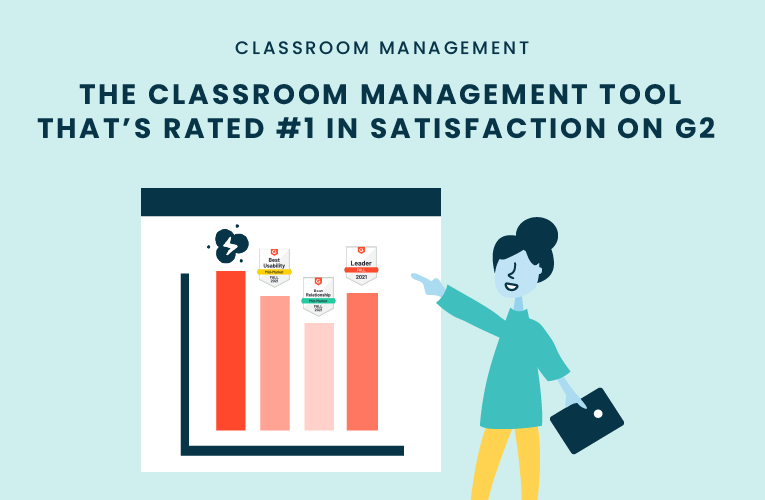 K-12 Administrators across the world trust G2 as the #1 platform to find, research, and choose EdTech tools that solve the most pressing problems their teachers are experiencing. In G2's Fall 2021 Reports, Dyknow was once again rated #1 in overall Satisfaction out of...
On this episode of Tackling Tech, Tierra Leustig interviews Scott Bayer about being an anti-racist teacher, diversifying reading lists, creating inclusive learning environments, and leveraging ed-tech in non-technical ELA classrooms. Scott Bayer is a High School...