It's no secret that technology is changing K-12 education at a fast pace, and schools are finding new ways to help teachers maintain instructional success while new devices, applications, and tech tools hit their classrooms. Thankfully, the role of the Technology Coach has emerged to support the growing need for collaboration to implement technology integration strategies. Since the Technology Coach role can be complex, many are looking for guidance on how to effectively manage technology expectations between Administrators and Teachers.
That's why, for the past year, we have focused on talking with our large network of teachers, Technology Coaches, and Administrators to better understand the Tech Coach role and what it really means, and create a place for the K-12 Technology Coach community to come together and learn from each other.
What we've learned about the Technology Coach role
We learned about getting ahead with Professional Development during the Summer months, the biggest challenges that arise during back to school season, and the most effective tactics Technology Coaches have found to overcome them…
By diving deeper into Technology Coach priorities and challenges, we got a better understanding of how Technology Coaches can empower teachers to teach with technology effectively…
And because of this, we were able to come up with a definition for what Technology Coaching really means…
Now, we are committed to bringing together thought leaders who are at the forefront of innovative and collaborative Technology Coaching for an event unlike any other.
We are hosting the first-ever, completely virtual Technology Coaching Conference, featuring Monica Burns, founder of ClassTechTips.com, as our keynote presenter. These inspiring EdTech leaders will share their expertise and knowledge on topics ranging from the Tech Coach role, instruction and professional development, to effective technology integration tactics for the classroom. 
Join us for this one-of-a-kind event on March 20th, 2020 – and if you can't join us, no worries! Just by registering, we will send you the presentation recordings so you'll still have access to these great Technology Coach resources.
Ready to learn from thought leaders who are at the forefront of innovative and collaborative technology coaching?
In addition to web browser updates and bug fixes, Dyknow released several major product updates, new features and enhancements. Check out Dyknow's 2021 Year in Review!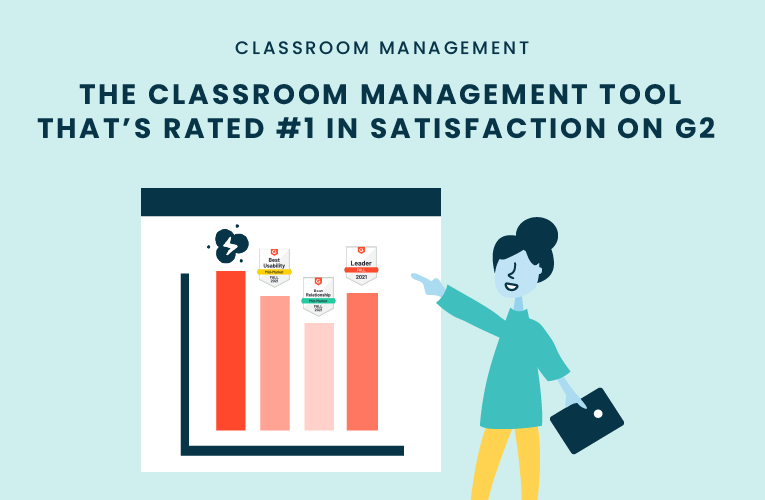 K-12 Administrators across the world trust G2 as the #1 platform to find, research, and choose EdTech tools that solve the most pressing problems their teachers are experiencing. In G2's Fall 2021 Reports, Dyknow was once again rated #1 in overall Satisfaction out of...
On this episode of Tackling Tech, Tierra Leustig interviews Scott Bayer about being an anti-racist teacher, diversifying reading lists, creating inclusive learning environments, and leveraging ed-tech in non-technical ELA classrooms. Scott Bayer is a High School...