You asked, and we have answers! Our panel of Tech Coaches will be answering some of your toughest Technology Coaching questions at Dyknow's Tech Coach Corner "Back to School Roadblocks and Tips to Overcome Them" on Wednesday, September 18th @ 12:30 PM ET. We asked 3 Tech Coaches in our network to join us in answering your technology coaching questions so that you can ease into the fall semester. Our Tech Coach panelists are from 3 difference sized districts, so their answers should be helpful no matter what size district you are in! Here is a preview of some of the questions our panelists will be answering.
12 Technology Coaching questions asked by our audience…
1) How do you suggest setting up for a class with rotating teachers? For example, detention.

– Amanda H.

2) We have 7 new or beginning teachers this year. I would like to host a PD session to give them information about our 1:1 initiative and introduce them to resources. What are some suggested methods?

– Konya H.

3) What is the easiest way to disseminate common how-tos, such as logging in to take attendance, a pattern for student passwords, etc?

– Corinna S.

4) How do I get teachers on board with trying come new things?

– Rebecca B.

5) As a Tech Coach, is it best to help teachers overcome the hurdle of "new technology" when students won't connect and continue their practices as normal?

– Savannah A.

6) What is the biggest instructional challenge you have faced with 1:1 devices for students and how are you responding?

– Deedra H.

7) What is the most effective strategy to get teachers to read my district technology updates? I get roughly 30% of teachers viewing my update for 10 or more minutes and I'd like to increase that number this year.

– Luke S.

8) How do you balance getting new teachers up to speed and supporting experienced teachers to keep moving along?

– Kate G. & Brigette D.

9) How quickly do you jump into your coaching cycles? The beginning of the year requires a lot of upfront work for me (like getting our 1:1 iPad fleet up and running).

– Sara B.

10) What is the most effective way to pass back student devices before school starts?

– Warren W.

11) What are teachers' greatest needs? For instance, tech resources/ideas, modeling, co-teaching, etc.

– Jill T.

12) How do you meet the needs of teachers with instructional technology support when their schedules are already full of other priorities?

– Maureen D.
Join us on Wednesday, September 18th @ 12:30 PM ET to get answers to these Technology Coaching questions. Don't forget to register!
Want answers to these Technology Coaching questions?
In addition to web browser updates and bug fixes, Dyknow released several major product updates, new features and enhancements. Check out Dyknow's 2021 Year in Review!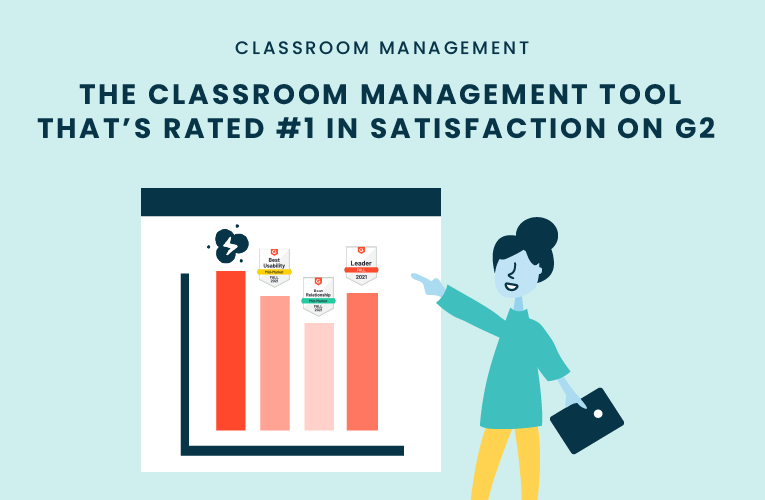 K-12 Administrators across the world trust G2 as the #1 platform to find, research, and choose EdTech tools that solve the most pressing problems their teachers are experiencing. In G2's Fall 2021 Reports, Dyknow was once again rated #1 in overall Satisfaction out of...
On this episode of Tackling Tech, Tierra Leustig interviews Scott Bayer about being an anti-racist teacher, diversifying reading lists, creating inclusive learning environments, and leveraging ed-tech in non-technical ELA classrooms. Scott Bayer is a High School...