Learning new, helpful, and applicable tips is necessary for today's K12 education space. Not only are these tips helpful for Technology Coaches and teachers, but district-level technology teams also seek to learn from each other in order to improve their technology team's structure and effectiveness. We partnered with Jake Standish, a district-level IT Program Manager at Charlotte-Mecklenburg Schools, for our October webinar to learn how he manages the adoption and activation of learning technology from start to finish to maximize his district's investment to its full potential. 
What to take into consideration when choosing whether or not to invest in new learning technologies.
How to activate these technologies from start to finish incorporating teachers and the technology team.
Once these learning technologies are activated, how to maintain consistency in utilization throughout the district.
How CMS initially implemented Dyknow, how they are ensuring effectiveness, and what improvements Jacob has seen at CMS since they have had Dyknow.
Have thoughts on our conversation with Jacob? Tweet us @dyknow to share how you maximize the activation of learning technology in your district! We hope you learned a lot from this webinar… keep an eye out for the next one!
Maximize the activation of learning technology in your classroom. 
In addition to web browser updates and bug fixes, Dyknow released several major product updates, new features and enhancements. Check out Dyknow's 2021 Year in Review!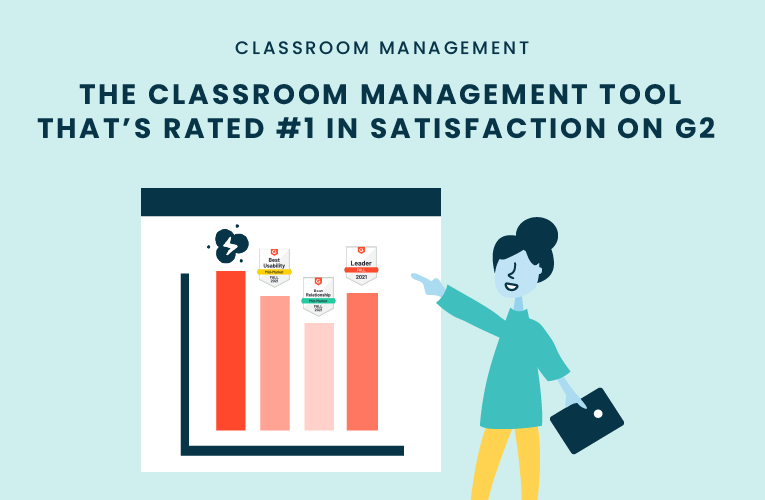 K-12 Administrators across the world trust G2 as the #1 platform to find, research, and choose EdTech tools that solve the most pressing problems their teachers are experiencing. In G2's Fall 2021 Reports, Dyknow was once again rated #1 in overall Satisfaction out of...
On this episode of Tackling Tech, Tierra Leustig interviews Scott Bayer about being an anti-racist teacher, diversifying reading lists, creating inclusive learning environments, and leveraging ed-tech in non-technical ELA classrooms. Scott Bayer is a High School...