The back to school Fall 2020 season is coming to an end, but the uncertainty surrounding educators in the era of COVID-19 is not slowing down anytime soon. Many schools have adapted to new ways of learning in the past 6 months in preparation to continue learning and in hopes of going back to school in person. While many schools have been able to go back to school in person, others have had to adapt to alternatives like distance and hybrid learning. 
Many challenges have presented themselves while educators have been rapidly learning how to use new tools and implement new learning strategies in their in-person and virtual classrooms. In a recent conversation with Principal Evan Robb we learned the 3 biggest challenges that he has faced while going back to school remote in 2020 and how he is working to overcome these challenges in a leadership position.
3 Challenges of Going Back to School in 2020
Evan shared that if you had asked him back in April what education would look like in September, he would have said that we'd be back in the classroom with all of our students by now. Unfortunately, that is not the case. Even though we have now been in remote learning for almost 6 months, educators are still faced with the same challenges that they've had to deal with since schools closed back in March. The fundamentals of learning always stay the same, so the challenges never change. It is how we respond to and overcome these challenges that change our outcomes. 
Evan's school is still completely virtual and will stay that way. These are 3 challenges that Evan's school has still faced when going back to school in 2020:
1. Access
Access – in terms of equity – has been one of the biggest challenges and gaps that has come out of remote learning. These disparities apply to technology, wifi, and other resources that students would otherwise receive in school. 
Educators never know the full story of what is going on in a student or colleague's home. Many of your students or peers may not have access to the resources that you have access to when facilitating learning in your home. Everyone's situation is different so with virtual learning, accommodating those students and staff can be difficult. Look for creative ways to provide access to these resources for your community so that equal learning is accessible and we can work to shrink the digital divide. 
2. Safety
The most important priority in any school right now is to make sure teachers and students feel safe and are safe. In the COVID-19 era, safety is more important than ever. Evan shared that he has put more safety protocols in place than ever before, and is thoroughly listening to feedback to constantly improve these. Evan recommends to take into consideration Maslow's hierarchy of needs when prioritizing safety. Safety is a basic human need according to this hierarchy, so keep in mind that if people don't feel safe in the building they won't be able to do their job or learn.
3. Professional Development
Finding professional development opportunities during this time of continued virtual learning can be difficult, especially if teachers and faculty are experiencing a lack of inspiration. Evan advised, "you have to make sure that your team shifts from emergency remote learning to thoughtful and intentional remote learning." Students will not get the most out of a lesson unless they are filled with intent and purpose. To make sure that this continued virtual learning is the best experience it can be for students, maintain consistency, seek out learning opportunities, be intentional, and build those relationships. 
Overcoming Back to School Challenges
The most important parts of overcoming any challenges are communication and collaboration. Evan explains how important these two aspects are to the success of a school. Schools need to be making communication a top priority during virtual learning to not only keep students on top of their coursework and learning but also so that parents are able to provide support for their child when the teacher is unavailable. 
Communication should be organized and centralized. Evan recommends, "Over communicating is much better than under communicating during this time." Teachers should think about how they are distributing information, to whom, and what content. This can be through email, mail, social media, their website, remind101, and many other channels. Make sure that students and parents are clear on where to access information and how to respond if they have questions.
The challenges of going back to school in 2020 have been large and recurring. What Evan has done is focus on the things that made his school successful over time. He reflected, took what he learned, and applied it to the changes in everyday life. Collaborating, communicating, creativity, innovation, and teamwork are all pieces of the puzzle that can help make a school successful in unusual circumstances.
Listen to the full conversation with Evan Robb on our Tackling Tech Podcast!
On this episode of Tackling Tech Podcast, powered by Dyknow, Brett McGrath speaks with Middle School Principal, Evan Robb. Evan is a Ted Talk speaker, author, and progressive thinker. He shares how he cultivates a school environment that is encouraging risk-taking and how they are making the shift from emergency to intentional remote learning. 
Start teaching confidently with Dyknow for free!
In addition to web browser updates and bug fixes, Dyknow released several major product updates, new features and enhancements. Check out Dyknow's 2021 Year in Review!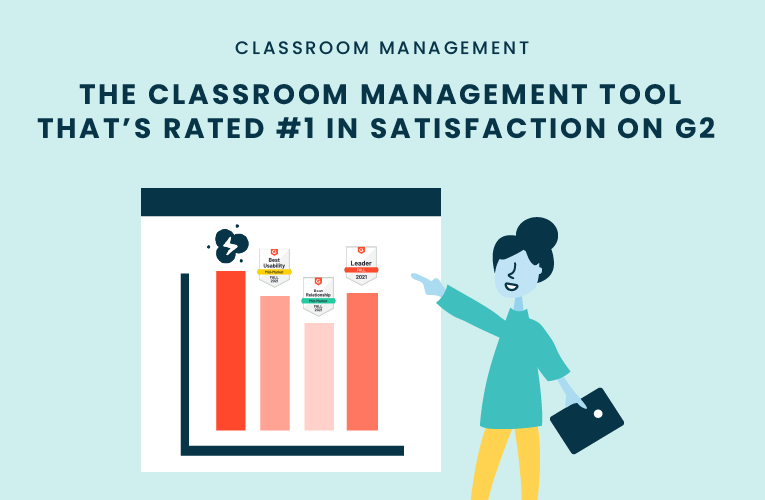 K-12 Administrators across the world trust G2 as the #1 platform to find, research, and choose EdTech tools that solve the most pressing problems their teachers are experiencing. In G2's Fall 2021 Reports, Dyknow was once again rated #1 in overall Satisfaction out of...
On this episode of Tackling Tech, Tierra Leustig interviews Scott Bayer about being an anti-racist teacher, diversifying reading lists, creating inclusive learning environments, and leveraging ed-tech in non-technical ELA classrooms. Scott Bayer is a High School...