A School's culture sets the tone for the overall atmosphere and success of teachers, students, and faculty. Building a strong school culture means finding a balance between being effective, successful, and experimental while also balancing the learning and emotional aspects of a student's life. We recently had a conversation with Hans Appel where he described the 3 pillars for building strong school culture.
3 Pillars for Building Strong School Culture
A culture shift is bound to happen if a school is not successful or if a change is needed to ensure the best education for students. Educators and administrators should actively recognize what changes need to happen and how they can begin this school culture shift. Hans explains how the backbone of a school aligns with these 3 pillars:
Character – will you do the right thing?
Excellence – will you do your very best?
Community – what will you do for others today?
Hans emphasizes the idea that teachers need to think of themselves as leaders and believe it. "We need to recognize that we only control our own sphere of influence. We need to think in terms of what you personally have influence over," Hans stated. Once teachers are able to believe that their leadership is making an influence on others, then the environment of the schools can begin to change. 
"We all think of things like school culture and learning as things on a plate, but the truth is that school culture is the plate. It's what everything else is layered on."
Tactics to Build a Strong School Culture
Hans explained that his school put together a team that focused on how to effectively build positive and strong school culture. Administrators put together goals and objectives for this team to dive deep into certain topics and tools. The team researched different curriculums involving SEL and character education. They also looked into strategies for emotional regulation, kindness, empathy, and the soft skills that are critical to everyday life. The idea behind this way of building school culture is that the process becomes a team effort. Every stakeholder is involved and in mind when it comes to decision making. 
Hans describes that a mistake many schools make when building culture is that the curriculum is made and teachers are expected to make do with just that information. A process that provides teachers with tools to be successful will set teachers up for success. "Successful rollout takes a lot of steps and processes to do it properly and effectively."
Start asking yourself and colleagues those critical questions to find out if there is a culture shift needed at your school. Set your teachers up for success by providing them with all the tools they need to fulfill the curriculum requirements as well as having engaging materials and content. Use the 3 pillars for building a strong school culture as a guide through the beginning of the journey.
Listen to the full conversation with Hans Appel on our Tackling Tech Podcast!
On this episode of Tackling Tech Podcast, powered by Dyknow, Brett McGrath speaks with Hans Appel. Hans is a Middle School Counselor, educator, speaker, podcaster, writer, Director of Culture at Teach Better Team, and co-creator of Award Winning Culture. Unfortunately from personal experience, Hans knows that school is for some students their only safe space. He is passionate about creating a safe and caring school culture.
Start teaching confidently with Dyknow for free!
In addition to web browser updates and bug fixes, Dyknow released several major product updates, new features and enhancements. Check out Dyknow's 2021 Year in Review!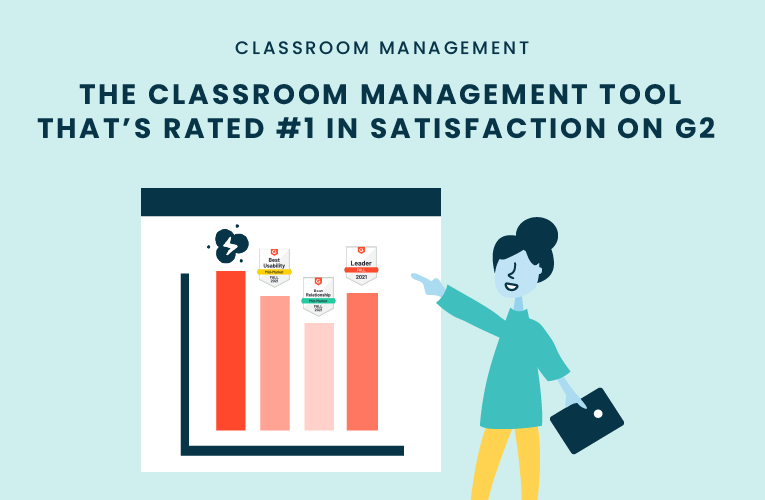 K-12 Administrators across the world trust G2 as the #1 platform to find, research, and choose EdTech tools that solve the most pressing problems their teachers are experiencing. In G2's Fall 2021 Reports, Dyknow was once again rated #1 in overall Satisfaction out of...
On this episode of Tackling Tech, Tierra Leustig interviews Scott Bayer about being an anti-racist teacher, diversifying reading lists, creating inclusive learning environments, and leveraging ed-tech in non-technical ELA classrooms. Scott Bayer is a High School...