Remote learning has become the new normal for most schools. The effects of remote learning have been vast and with the prospect of going back to the classroom in the future, teachers now have some time to reflect on the opportunities that have come out of remote learning. To get an understanding of some of the positive opportunities that have come from remote learning, we recently spoke with the Director of Professional Development for TCEA, Miguel Guhlin, to get his take.
3 Priceless Opportunities That Have Come from Remote Learning
Many great things have come from remote learning. New learning styles, new tools, new classrooms, and new skills are just some of these. 3 of the most valuable opportunities that educators were presented with during remote learning were finding their voice, taking risks, and unique professional development. These 3 opportunities came from the collateral effort of educators from around the world. In uncertain times, people have had to lean on each other and grow. Administrators talked to their teachers, parents, and students to find out what is the best way to maximize learning in these times. 3 amazing outcomes came from this.
Finding your voice
Miguel believes that the biggest opportunity presented to educators was finding your voice. Input was needed in every aspect of navigating into remote learning and navigating how to apply what we have learned back into normal instruction. Teachers had the profound opportunity to make an impact and share their ideas with their community. As we can see, from the districts that excelled in communication and collaboration, going back to school this fall came much easier to them. Teachers everywhere have been banning together on social media to share ideas, tools, and tips to make an uncomfortable transition back to school a little easier; join them!
Risk-taking
Miguel began encouraging risk-taking when one teacher came to him and expressed that their school had a philosophy where they did not use technology in their classrooms. He realized that if something like COVID-19 were to have happened to them earlier, they would be ill-prepared for working in a technology-driven environment and being faced with those circumstances. This time has forced people to step out of their comfort zone and do things that help others and put the good of students above their comfort levels. The masses are falling forward and moving forward together; you don't want to be stuck alone.
Professional Development
As a lifelong learner and constantly curious learning new things can come quite easily to you. Miguel states, "over the years we've had opportunities over the years to learn new things but because of all the other noise in the education space, teachers may have lost the importance of what they do." Miguel hopes that teachers find a sense of urgency to improve themselves for the benefit of their students. When you make yourself better you make others better. Teachers need to lead by example and show their students that even as an adult they are constantly learning and seeking out new ways to learn. So many virtual opportunities have arisen since remote learning began. Because of the social distancing restrictions, many professional development courses and conferences moved online. This also gave many educators the ability to create their own professional development opportunities for themselves, their peers, colleagues, and schools. Professional development can be found in all different forms and can transcend your classroom into a new phase of learning.
Listen to the full conversation with Miguel Guhlin on our Tackling Tech Podcast!
On this episode of Tackling Tech Podcast, powered by Dyknow, Brett McGrath talks with Miguel Guhlin, Director of Professional Development at TCEA in Texas. Miguel explains some of the many challenges facing Texas school districts this year. Miguel sees this emergency shift to remote learning as an opportunity for educators to find their voices and embrace technology. In this challenging time, everyone needs to stick together, adapt, and move forward together.
Start teaching confidently with Dyknow for free!
In addition to web browser updates and bug fixes, Dyknow released several major product updates, new features and enhancements. Check out Dyknow's 2021 Year in Review!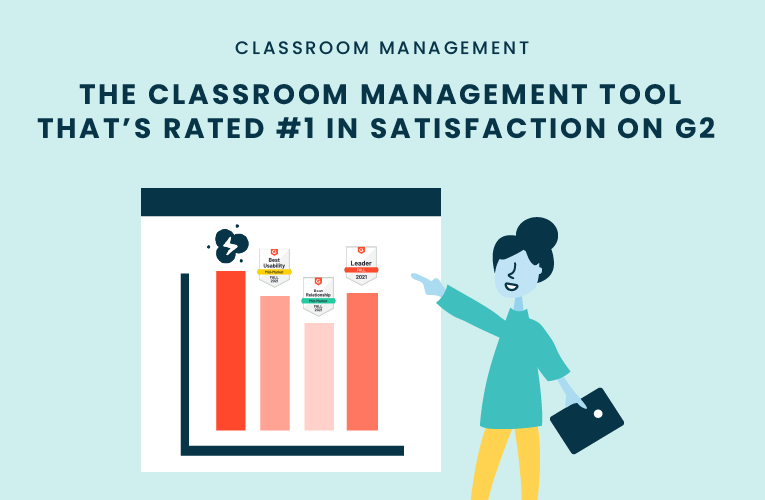 K-12 Administrators across the world trust G2 as the #1 platform to find, research, and choose EdTech tools that solve the most pressing problems their teachers are experiencing. In G2's Fall 2021 Reports, Dyknow was once again rated #1 in overall Satisfaction out of...
On this episode of Tackling Tech, Tierra Leustig interviews Scott Bayer about being an anti-racist teacher, diversifying reading lists, creating inclusive learning environments, and leveraging ed-tech in non-technical ELA classrooms. Scott Bayer is a High School...