Today over half of K12 classrooms use student devices. As student device usage increases, it's important that educators feel empowered and confident when teaching with technology, rather than overwhelmed by the task of keeping students on-task.
DyKnow is a software tool that helps educators guarantee student devices are used for learning. When teachers have visibility into what's happening on a student device, they can focus their time on teaching, rather than continuously policing student device activity.
Below are three ways educators depend on DyKnow to defeat distractions and teach more confidently
1) REAL-TIME VISIBILITY
DyKnow provides teachers with visibility into what students are doing on their devices in real-time. From their screen, teachers are able to see all students' activity in both a list and thumbnail image view. In fact, 93% of teachers who use DyKnow agree that DyKnow helps them know if students are on or off task.
"Just telling my students that I can now monitor their sessions has eliminated all off-task site searching in my classroom."

– Teacher, MSD Warren Township
2) GATHER KNOWLEDGE
Post-class, DyKnow gives teachers device activity reports that display how students spend time on their devices. With analytics, teachers no longer have to assume how students behave on their devices. Furthermore, educators utilize these analytics to inform participation grades, academic performance, digital citizenship, blocking plan recommendations, and parent-teacher conference topics.
3) CONTROL ACCESS
DyKnow enhances teacher control so they can maintain classroom attention and minimize distractions. With DyKnow's allow-only and block-only blocking plans, teachers manage students' online access preventing off-task behavior, empowering teachers to trust students are using their devices appropriately.
"A computer can be a distraction for a lot of students, but with DyKnow an instructor can limit the amount of websites or applications a student can access."

– Teacher, Reeds Spring R-IV School District
Start teaching confidently with Dyknow for free!
In addition to web browser updates and bug fixes, Dyknow released several major product updates, new features and enhancements. Check out Dyknow's 2021 Year in Review!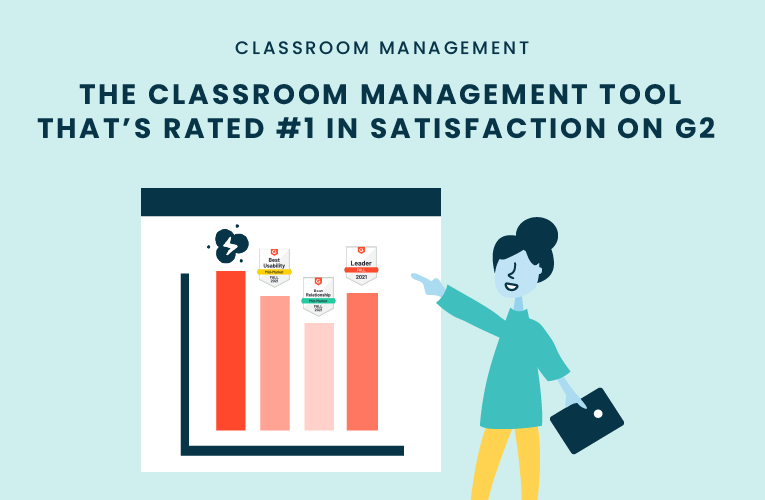 K-12 Administrators across the world trust G2 as the #1 platform to find, research, and choose EdTech tools that solve the most pressing problems their teachers are experiencing. In G2's Fall 2021 Reports, Dyknow was once again rated #1 in overall Satisfaction out of...
On this episode of Tackling Tech, Tierra Leustig interviews Scott Bayer about being an anti-racist teacher, diversifying reading lists, creating inclusive learning environments, and leveraging ed-tech in non-technical ELA classrooms. Scott Bayer is a High School...