Over the last year, K-12 education has seen a rapid change in the overall direction of instruction and previous ideals of education. Technology has become a catalyst for change in the k-12 world. Educators have begun to restructure what they once knew about education to fit technology into the new picture. As change increases and the ways of instruction look different in all classrooms, teachers are trying hard to find normalcy within the chaos. In a recent conversation with Derek McCoy, he shared 3 tips that can help educators to operate efficiently in the fast-changing k-12 world.
K-12 Education Then vs. Now
Education looks quite different from what it was a year ago. This time about a year ago classrooms were filled with students and staff who taught in a traditional manner. 'Traditional' can now be mistaken for or assumed to be 'old fashioned.' The traditional or old way of instruction was to teach students in lecture style, with pen and paper, and additional work sent home with students for extra practice. Students were taught collectively instead of individually, and the needs of the student were not always a priority when creating a curriculum. 
Now, because of COVID-19 educators have reevaluated the means by which they used to engage in education. Schools everywhere are approaching education remotely, in in-person, and in hybrid settings.  Technology has taken a newly prominent role in the classroom and sufficient knowledge on technology is imperative for effective and personalized learning. Alongside the use of technology, educators noticed a need for more one-on-one support for students to propel them into their next level of potential. Educators are creating ways to transform their classrooms to fit the individual needs of their students and let the students guide their own learning paths. 
3 Tips to Operate Efficiently in the Changing K-12 World of Education
1. Check-in on each other
In times where uncertainty is high and becoming overwhelmed can be easy, checking in on your students and staff is so important. Make sure that everyone in the school knows that they are not alone and that they are supported. This creates a positive environment throughout a school as well as promotes building strong relationships amongst students and staff. Get through the change together.
2. Practice what you preach
Make it a point to start and end every day with the same values you implement into your classroom. Set an example for students and colleagues by incorporating values into your daily tasks.
3. Keep focus
Remind yourself why you became a teacher in the first place. Keeping a forward focus helps to get excited about what may come next for your students and classroom. Reflect on how class time is going to make sure that your focus is aligned with your needs and values as well as the student's needs and values.
While COVID-19 did send districts into an overwhelming and uncertain time, the strides that education has taken because of this are far and larger than imagined. As education continues to change, educators will now have a better grasp on how to navigate through these changes in the future.
Listen to the full conversation with Derek McCoy on our Tackling Tech Podcast!
On this episode of Tackling Tech Podcast, powered by Dyknow, Brett McGrath speaks to Derek McCoy, author and Middle School Principal in North Carolina. Derek is a leader of change and encourages educators to remember what's most important during these challenging times- the wellbeing of students.
Start teaching confidently with Dyknow for free!
In addition to web browser updates and bug fixes, Dyknow released several major product updates, new features and enhancements. Check out Dyknow's 2021 Year in Review!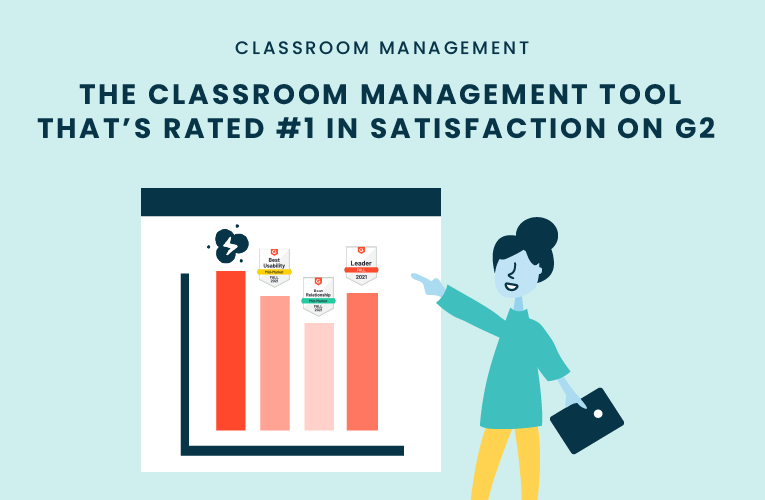 K-12 Administrators across the world trust G2 as the #1 platform to find, research, and choose EdTech tools that solve the most pressing problems their teachers are experiencing. In G2's Fall 2021 Reports, Dyknow was once again rated #1 in overall Satisfaction out of...
On this episode of Tackling Tech, Tierra Leustig interviews Scott Bayer about being an anti-racist teacher, diversifying reading lists, creating inclusive learning environments, and leveraging ed-tech in non-technical ELA classrooms. Scott Bayer is a High School...