Administrators play a crucial role in the overall environment of a school or district. They set standards and expectations for their staff and students to uphold and achieve together. The challenge of being an administrator is that you are not always in the classroom, so how can administrators encourage creative learning and thinking while working outside of the classroom?
We recently had a conversation with college professor and author, John Spencer about the best ways for administrators to support the creative learning process.
3 Ways Administrators Can Support Creative Learning
1. Growth Mindset
Growth mindset is derived from the idea that "a person's capacities and talents can be improved over time" as stated by Psychology Today. Dr. Spencer stated, "teachers can make mistakes, learn from them, and grow. You can't have grit if you can't have slack." He explained how he notices the lack of confidence adults have in their creative abilities. John believes that the phrase, "not a creative type" is a myth. Everyone is creative in their own way; they just have to find that sense of inspiration. A growth mindset gives students and teachers the ability to achieve what they set their minds to. Empowering the thoughts of being a creative thinker and learner promotes the idea that we are all problem solvers and creators.
2. Change How Teachers are Evaluated
Most often, teachers are evaluated through standardized testing. The scores of their students determine how a school views the capabilities of a teacher. John believes this method needs to change now. Evaluation should be based upon a willingness to try new things, creative risk-taking, etc. The stakes are way too high for teachers to really focus on the growth of the students. The emphasis and focus should be put on the learning, not the scoring.
A classroom is where students define themselves. They have the opportunity to learn about themselves, grow, and share their voice. John believes the creative classroom is first and foremost centered on the idea of the student voice and choice. Students should be self-managers and self-starters. The idea that students have ownership of their own learning and are self-directed creates discipline and the value of responsibility. This should drive every part of the creative process. Students will be extremely skillful in:
inquiry process

generating their own ideas

owning the research process and engaging in critical research

self-assessment and peer assessment
3. Create an empowering culture
Teachers also need role models. They need someone who makes them feel empowered, confident, and trusted in everything they do. Administrators need to give teachers permission to make mistakes. John explained that "The most memorable leaders he had were those who gave him permission to be creative and give his students more freedom."
Administrators who make it fun to work make teachers want to put that much more effort into being the best they possibly can. Set an example of how teachers should embrace the same mindsets and frameworks into their own classrooms. Create strong positive relationships that can incorporate celebrations, humor, levity, and friendship into all aspects of the school community. 
Administrators need to set the tone of the school which starts with the relationship they create with their staff. Be the role model for your teachers, set the example, and be a shoulder to lean on. The success of your school will never meet its potential without failure and without creativity. Get creative and enhance your school culture with creative learning.
Listen to the full conversation with John Spencer on our Tackling Tech Podcast!
On this episode of Tackling Tech Podcast, powered by Dyknow, Brett McGrath speaks with Dr. John Spencer, a current college professor, former middle school teacher, and author. John teaches workshops on creating Creative Classrooms, PBL, and Design Thinking. His quest is to transform schools into bastions of creativity and wonder. 
Register for our 2020 Progressive Learning Conference from September 21st-25th!
In addition to web browser updates and bug fixes, Dyknow released several major product updates, new features and enhancements. Check out Dyknow's 2021 Year in Review!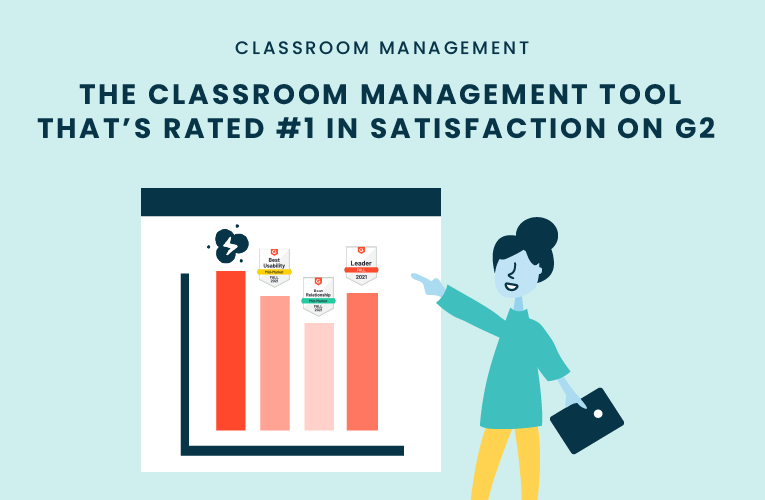 K-12 Administrators across the world trust G2 as the #1 platform to find, research, and choose EdTech tools that solve the most pressing problems their teachers are experiencing. In G2's Fall 2021 Reports, Dyknow was once again rated #1 in overall Satisfaction out of...
On this episode of Tackling Tech, Tierra Leustig interviews Scott Bayer about being an anti-racist teacher, diversifying reading lists, creating inclusive learning environments, and leveraging ed-tech in non-technical ELA classrooms. Scott Bayer is a High School...