The Fall 2020 semester is an adjustment for the whole K-12 community. Schools and districts are experimenting with new ways of learning, connecting, and growing together in the safest way possible. As the school year begins, we want to help K-12 educators be as prepared as possible, so we sat down with college professor and author, John Spencer, to share 5 virtual learning takeaways for the fall 2020 semester.
5 Virtual Learning Takeaways
1. Re-imagine what school can be
COVID-19 has proven to educators that school can be conducted in more ways than one. Teachers and educators everywhere have been figuring out how to create new learning environments for their students. Understanding that the needs of students are all different and best received in more ways than one can be one of the best ways to drive instruction for the Fall 2020 semester. The pandemic will inevitably help schools re-invent instruction and assessment, focusing more on individual students rather than test scores.
2. Flexibility for students
As previously mentioned, students are not all the same. Some students are thriving in virtual learning while others are struggling; which reflects the same disconnect that happens in the physical classroom. Adjust and personalize learning for students by giving them flexibility and being flexible yourself. This can be done in a variety of ways through the option of virtual or in-person learning, project deadlines, more options for activities to do in class.
3. Empower Professional Development
Give professional development opportunities to your staff so they can better use the tools they are provided effectively in the classroom for the benefit of their students. If you cannot provide PD, encourage your staff to seek out other opportunities for growth outside of the classroom. Encourage them to find inspiration for new ways of learning and empower them to take what they've learned to take risks in their classroom.
4. Be R.E.A.L
REAL is an acronym that stands for Relatable, Expose vulnerability, Approachable, and Learning through life. A concept created by Tara Martin to promote a healthy mindset and continual self-reflection, growth, and awareness. Stay true to yourself during remote learning and continuously seek out ways that keep you interested, motivated, and moving forward.
5. Take Risks
Taking risks is one of the most common answers teachers have when asked what is their biggest takeaway for the upcoming school year. Taking risks can only lead to 2 things, an achievement or a lesson. In this crazy time of uncertainty risks are the only way to learn how the new way of learning will work. So take risks, fail, learn from your failures, and move forward.
The upcoming school year can be anything you make it. Join your fellow k-12 educators navigate this fall 2020 semester by experimenting and sharing what is working in your classroom. Take these 5 takeaways into consideration when creating a plan and goals for this semester, whether virtual or not. 
Listen to the full conversation with John Spencer on our Tackling Tech Podcast!
On this episode of Tackling Tech Podcast, powered by Dyknow, Brett McGrath speaks with Dr. John Spencer, a current college professor, former middle school teacher, and author. John teaches workshops on creating Creative Classrooms, PBL, and Design Thinking. His quest is to transform schools into bastions of creativity and wonder.
Start teaching confidently with Dyknow for free!
In addition to web browser updates and bug fixes, Dyknow released several major product updates, new features and enhancements. Check out Dyknow's 2021 Year in Review!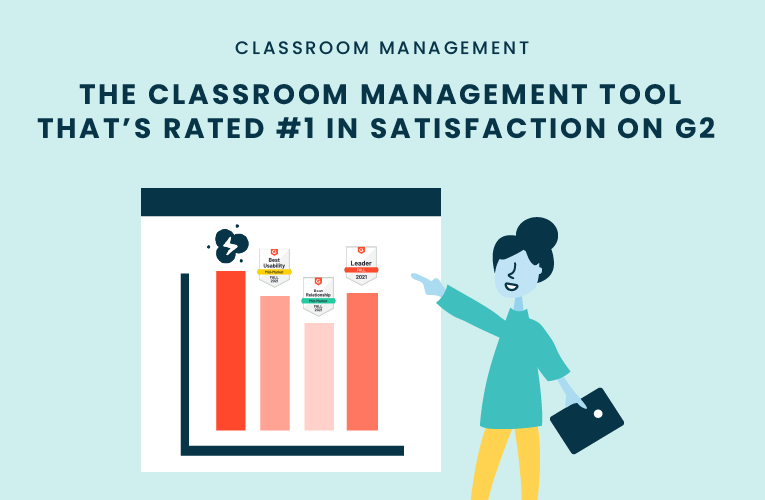 K-12 Administrators across the world trust G2 as the #1 platform to find, research, and choose EdTech tools that solve the most pressing problems their teachers are experiencing. In G2's Fall 2021 Reports, Dyknow was once again rated #1 in overall Satisfaction out of...
On this episode of Tackling Tech, Tierra Leustig interviews Scott Bayer about being an anti-racist teacher, diversifying reading lists, creating inclusive learning environments, and leveraging ed-tech in non-technical ELA classrooms. Scott Bayer is a High School...