To create a successful K-12 alignment, educators need to have some sort of connection or alliance with one another. Core values center the focus for a lot of district leaders in order to align overall views and goals which in turn creates great leadership. We recently spoke with Darrin Peppard, K-12 Superintendent for West Grand School District, who shared with us the 6 core values that he believes drive great leadership within himself and in his school district.
Darrin has spent the last 25 years working in K-12 education and has held various leadership positions throughout this time, most recently his current position as Superintendent. In this role, he holds 6 values near and dear to his heart to drive how he functions as a leader and as a human being. This school year he is focusing on inspiring his staff and being a great leader by using these core values. 
6 Values that Drive Great Leadership
1. Lead from your values
Be clear about what you value. As a leader, figure out the things that are non-negotiable for you. For Darrin, his values all surround relationships and people. Figure out what you deem important and what will make not only you but your peers successful.
2. Build a great culture
Making sure that your students and staff feel safe and important at school is the best way to create a culture that is overwhelmingly positive. Darrin is a strong believer that standardized testing is nothing more than a dipstick to see how we are doing. He believes that standardized testing should never be used to place a label or identity on kids or tell them what they are/aren't capable of. Make sure your students are valued and supported regardless of their capabilities. 
3. Empower students
Darrin believes that students are ready to be leaders now. He can think of thousands of stories where kids have stepped in and done things that demonstrate incredible leadership. So he asks, "why wait?" Encourage students to step up and be the leaders they already are. Let them feel confident in their abilities.
4. Empower teachers
Darrin focuses on leading from a place of knowing that teachers are incredible and professional people. He believes we need to do whatever we can to give them opportunities to be creative and innovative. Provide opportunities for professional development and for them to go above and beyond for their students. Trust your teachers and empower them to be the best and feel their best at work. 
5. Tell your story
This is critical in education, and educators usually aren't good at it. Let your students get to know you more and build that solid relationship. Darrin thinks, "there should be an educator marketing course that everyone has to go through." Usually the story of a school – if they don't tell it themselves – is it's test scores, and schools are so much more than that. Students and teachers are much more a part of a school's story than their scores, make that prevalent.
6. Coach everybody
Darrin thinks there is a great deal of power in coaching. Coaching typically gets a bad rep if it's done outside of athletic training. Coaching has a bad connotation because people often believe if they need coaching they aren't doing well. This is not the case. Be open to coaching and be open to being the coach because everyone has areas of improvement and at the end of the day coaching will only make you better. 
These 6 values come from years of work and discovery by Darrin. He reflected on his time in education and really narrowed down what worked and what didn't work over his 25 years. These values have helped him to create such a positive environment for his whole district. Create positive outcomes, teamwork, and growth as a K-12 superintendent or with intentions of becoming a great school leader by finding your values.
Listen to the full conversation with Darrin Peppard on our Tackling Tech Podcast!
On this episode of Tackling Tech Podcast, powered by Dyknow, Brett McGrath talks with Darrin Peppard, a Superintendent in Colorado. His book, "Road to Awesome," is about becoming a school leader who focuses on student's triumphs, instead of focusing on discipline and what students are doing wrong. Unlike most leaders, Darrin despises strategic plans; rather, he likes to create a vision that everyone in the school can get on board with.
Register for our 2020 Progressive Learning Conference!
In addition to web browser updates and bug fixes, Dyknow released several major product updates, new features and enhancements. Check out Dyknow's 2021 Year in Review!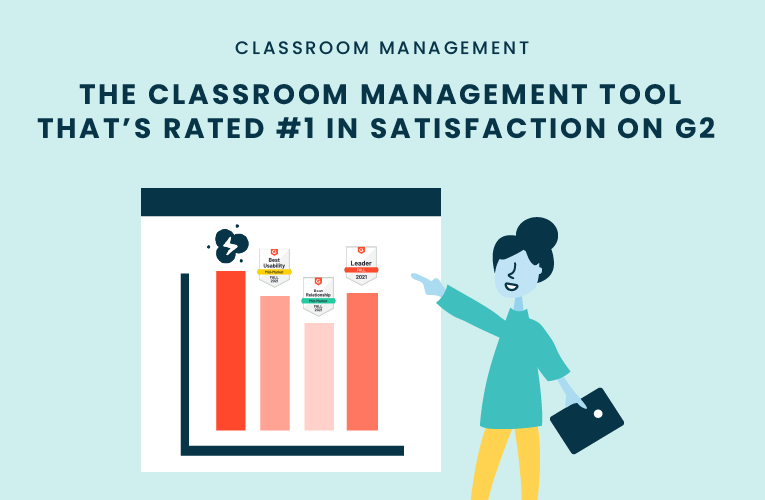 K-12 Administrators across the world trust G2 as the #1 platform to find, research, and choose EdTech tools that solve the most pressing problems their teachers are experiencing. In G2's Fall 2021 Reports, Dyknow was once again rated #1 in overall Satisfaction out of...
On this episode of Tackling Tech, Tierra Leustig interviews Scott Bayer about being an anti-racist teacher, diversifying reading lists, creating inclusive learning environments, and leveraging ed-tech in non-technical ELA classrooms. Scott Bayer is a High School...