K-12 education looks drastically different than it did a year ago. As education has turned to technology the collectiveness of a school and/or district is imperative. Tech roles have taken higher priority and responsibilities to help aid teachers and students through the transition of implementing technology into classroom practices. Recently at our National Student Engagement Summit, we spoke with LaQuisha Hall, Evan Robb, and Sean Coffron to find out how cross-functional collaboration has been a driver for k-12 student engagement.
Cross-Functional Collaboration as a Driver for K-12 Student Engagement
In recent months, for the majority of districts, Technology roles have taken on much more of a hands-on role within the classroom. In previous years much of the tech role in education was for support and electives. Now, with COVID-19 schools have made changes to continue education remotely and in turn, have realized the benefits of technology not only remotely but also in the physical classroom. 
Sean Coffron, an Instructional Technology Training Specialist spoke on how he has had the pleasure of working much more closest with teachers and administrators to help make strategic decisions and how to best support teachers and students with technology. The tech coach role has evolved into much more than just the technology. Collaboration between administrators and teachers to set goals and curriculum while tech coaches find ways to make the technology support the curriculum. 
Many tech coaches have gotten involved in lesson planning and creating PLNs on social media to share their discoveries, innovations, and successes. Tech coaches who are able to master the art of using the technology involved in the classroom to get students excited about what they are learning are the most effective way to use technology for the betterment of the student.
Evan Robb explains how he commends the passion and drive that technology coaches have shown throughout the last year. He believes that his school would not have been fully successful without the help of tech coaches throughout his school. 
Cross-functional collaboration in K-12 education has been the absolute most effective way to successfully continue education. Making sure that all roles are decision-makers and involved in the process only makes every stakeholder's job easier.
Start teaching confidently with Dyknow for free!
In addition to web browser updates and bug fixes, Dyknow released several major product updates, new features and enhancements. Check out Dyknow's 2021 Year in Review!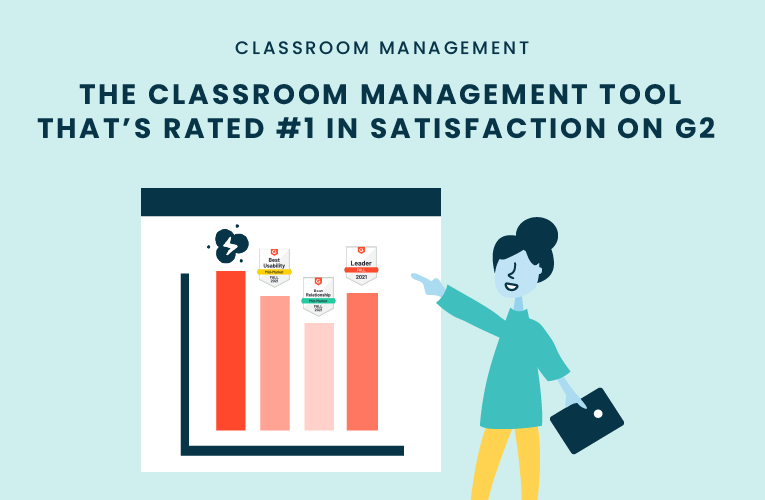 K-12 Administrators across the world trust G2 as the #1 platform to find, research, and choose EdTech tools that solve the most pressing problems their teachers are experiencing. In G2's Fall 2021 Reports, Dyknow was once again rated #1 in overall Satisfaction out of...
On this episode of Tackling Tech, Tierra Leustig interviews Scott Bayer about being an anti-racist teacher, diversifying reading lists, creating inclusive learning environments, and leveraging ed-tech in non-technical ELA classrooms. Scott Bayer is a High School...